I got word late this morning July 22nd that BNSF was using their trackage rights on the Union Pacific's Baird Sub today for the first time in a good while that I am aware of. A BNSF intermodal symboled S-LHTALT (Los Angeles to Alliance, TX) was eastbound at Weatherford heading my way. I decided to tackle the heat and drove to Iona near the house and set up at the private crossing in the middle of the siding. In about ten minutes I heard the detector at Aledo go off so I got ready for this photo a few minutes later at 11:43 am.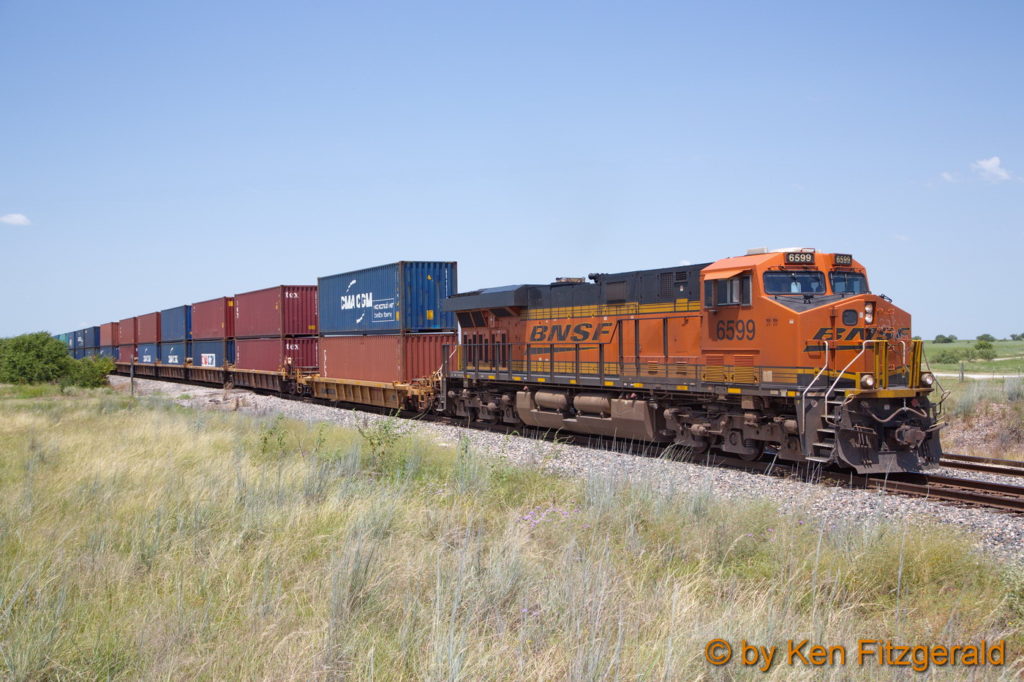 I had seen two units in the consist on paper and now it was obvious they were running in a 1 x 1 configuration. I moved down to the crossing and set up for this view of the DPU as it transitioned from power to dynamic braking.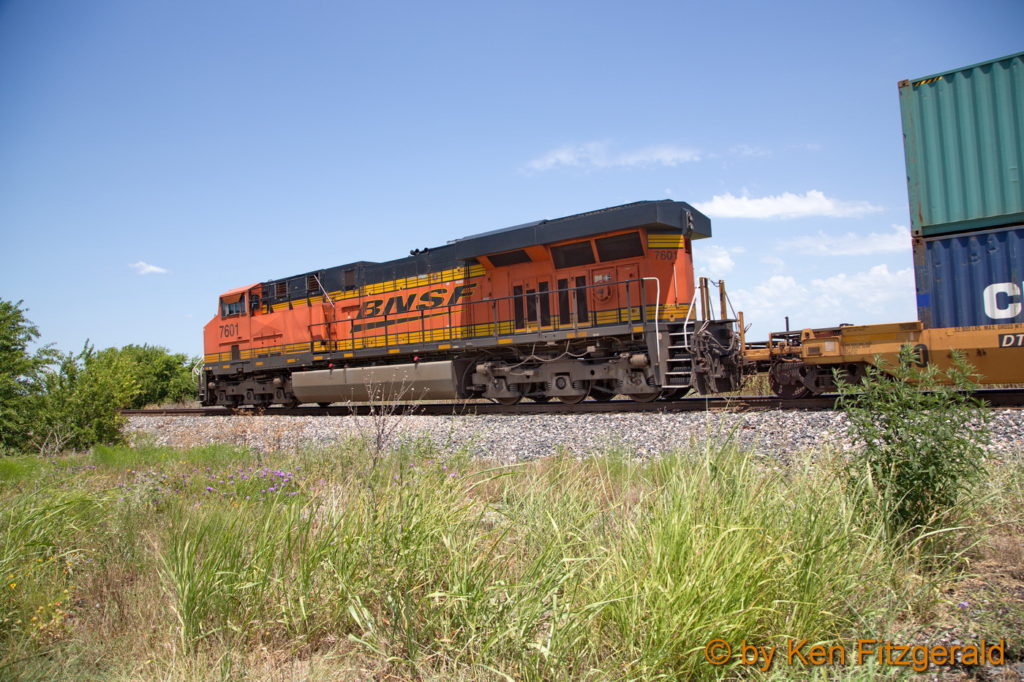 Listening to the radio no other trains sounded close so I quickly headed back home to work on this entry in air-conditioned comfort.