Monday morning JUly 27th dawned with more activity on the Fort Worth & Western than we had encountered the day before so Mark St. Aubin and I headed to Cresson. First up we caught a switch job leaving for Cleburne with two SD40-2's.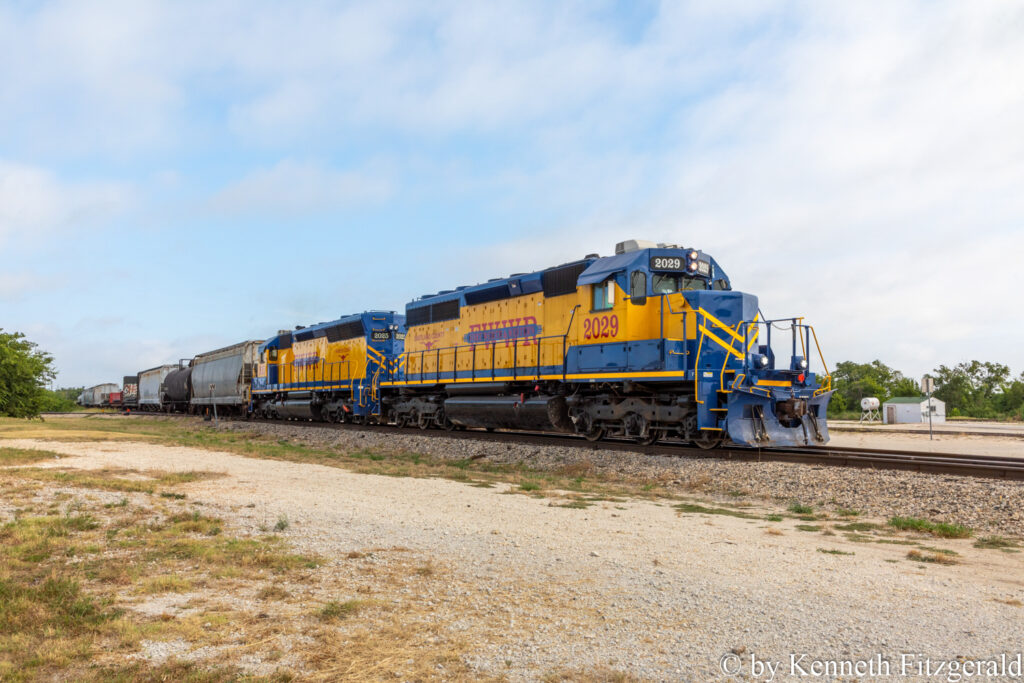 We chased the train east and photographed it several times including this photo just east of Godley.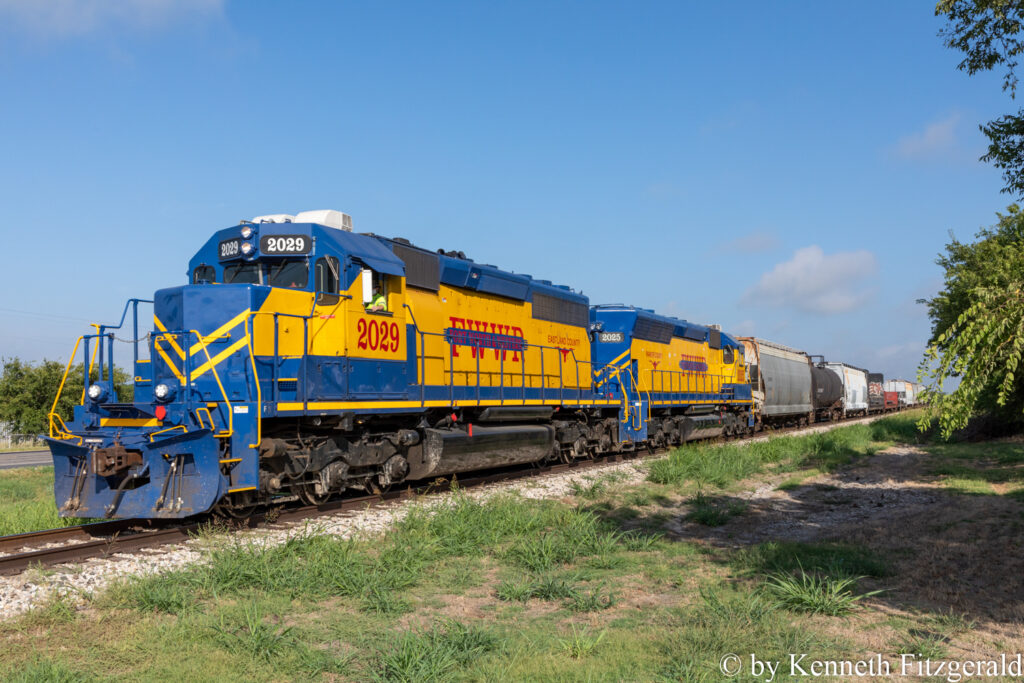 We made one more exposure as the train arrived in the yard west of Cleburne and then headed back to Cresson for the turn out of Fort Worth.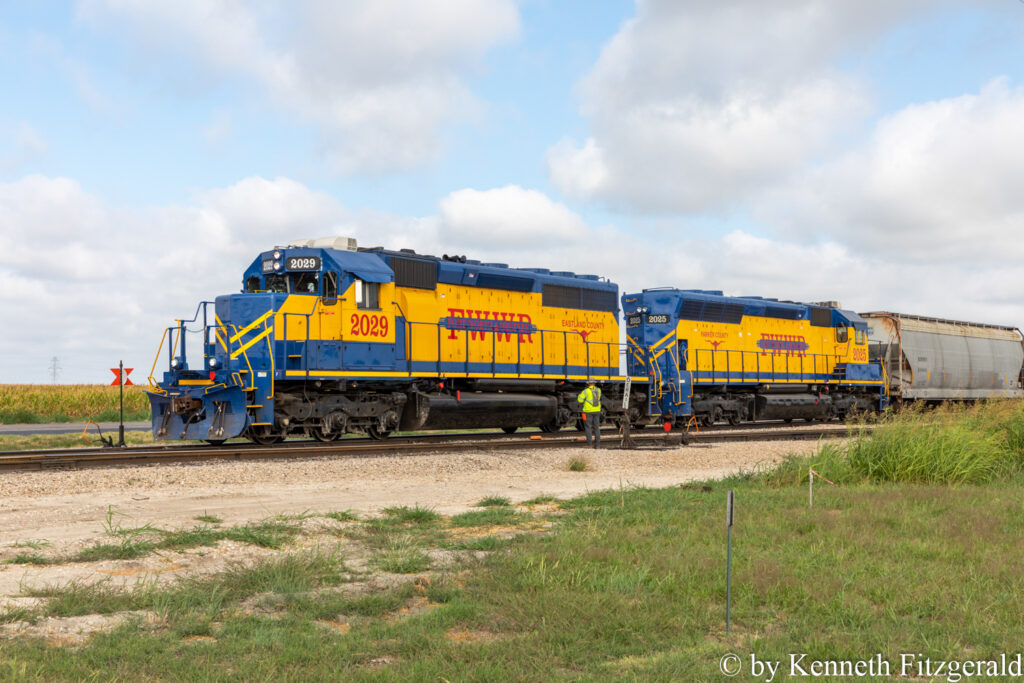 We got back to Cresson just a few minutes ahead of the train out of Fort Worth and took this back lit view.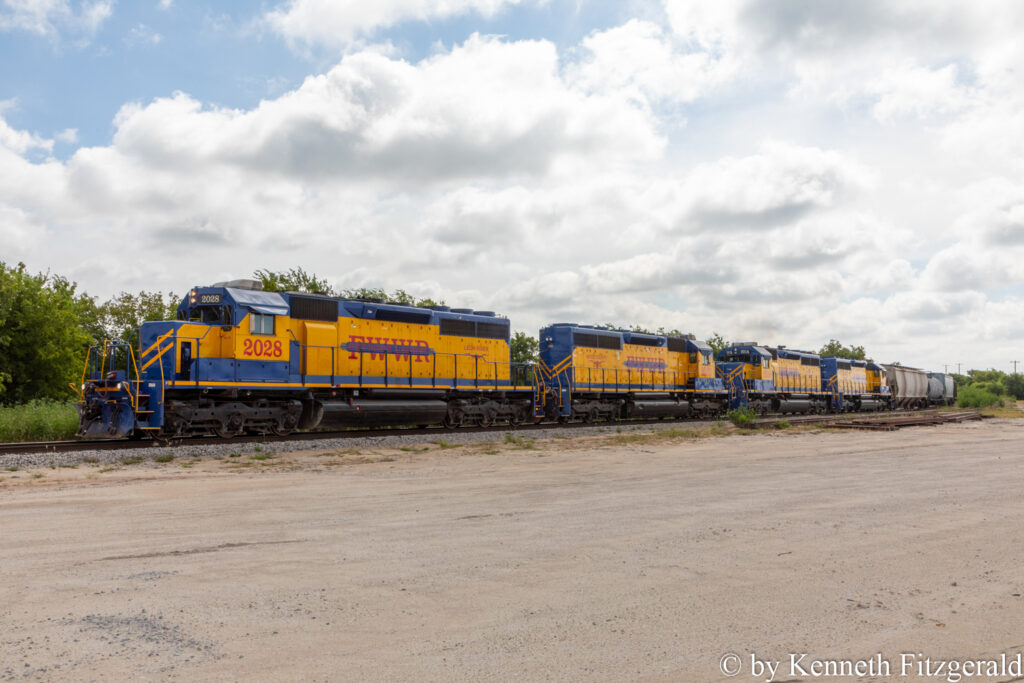 We waited while the four SD40-2's completed their set out and came back east to make their pickup in this better lit view.
As the train was going to be a while making its pickup before starting back to Fort Worth we decided to take one more view here and then grab something to eat before catching it on the wooden trestle in Forest Park in Fort Worth.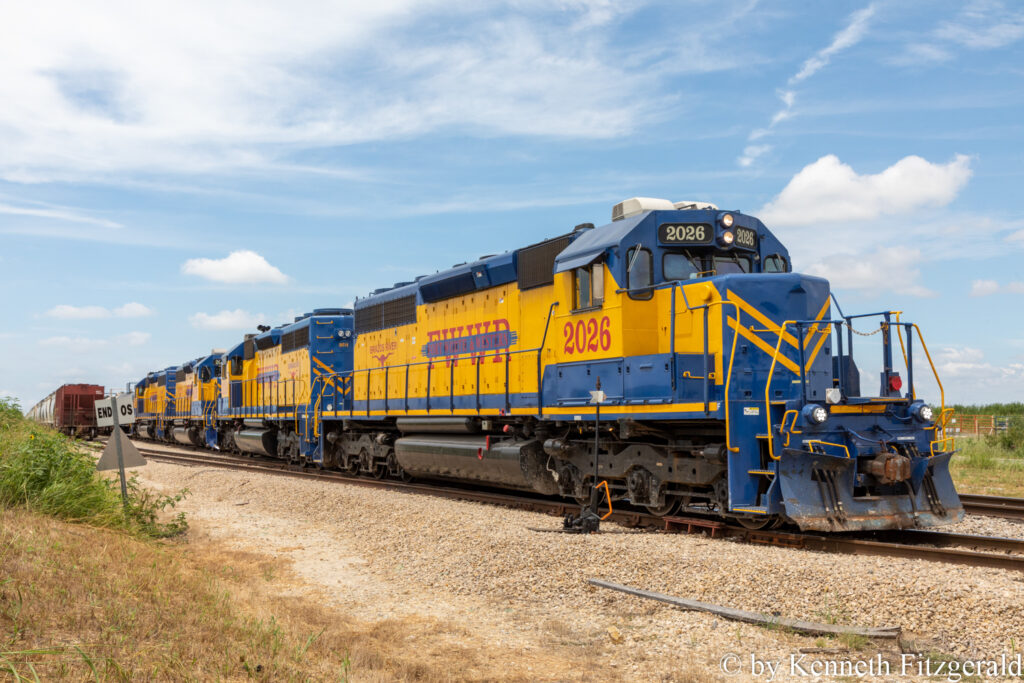 Mark and I brought food from Sonic to the park and waited in the shade as we were joined by David Steckler before the arrival of the train.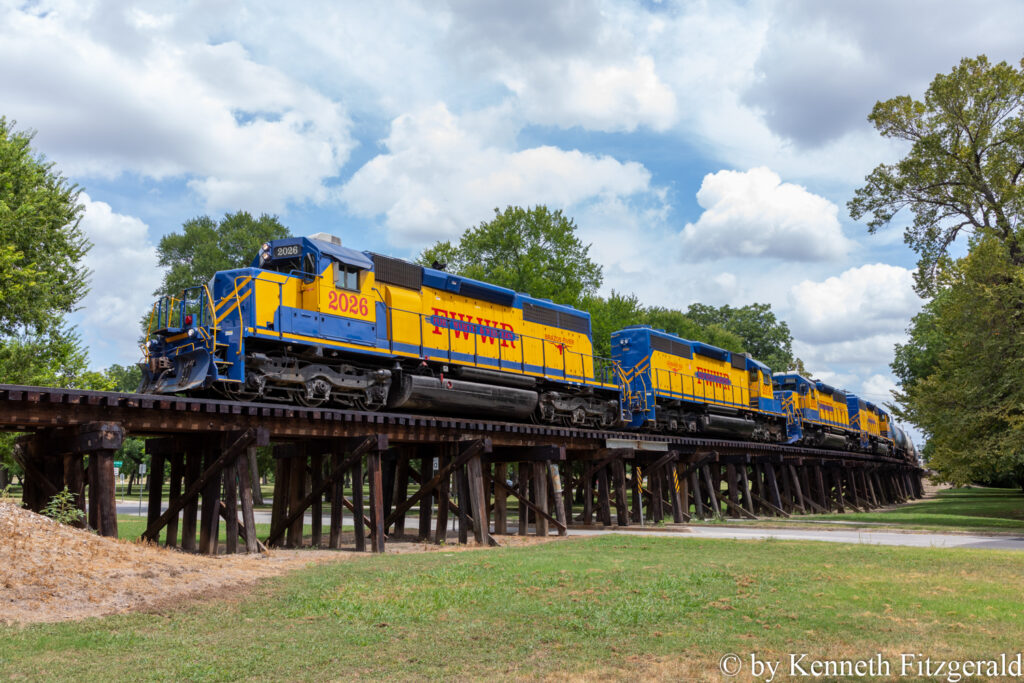 Satisfied with this view Mark and I decided to try to catch the train again at Decatur Avenue as it approached Hodge Yard after passing Tower 60. While we waited we were entertained by TEXRail trains first westbound and then eastbound.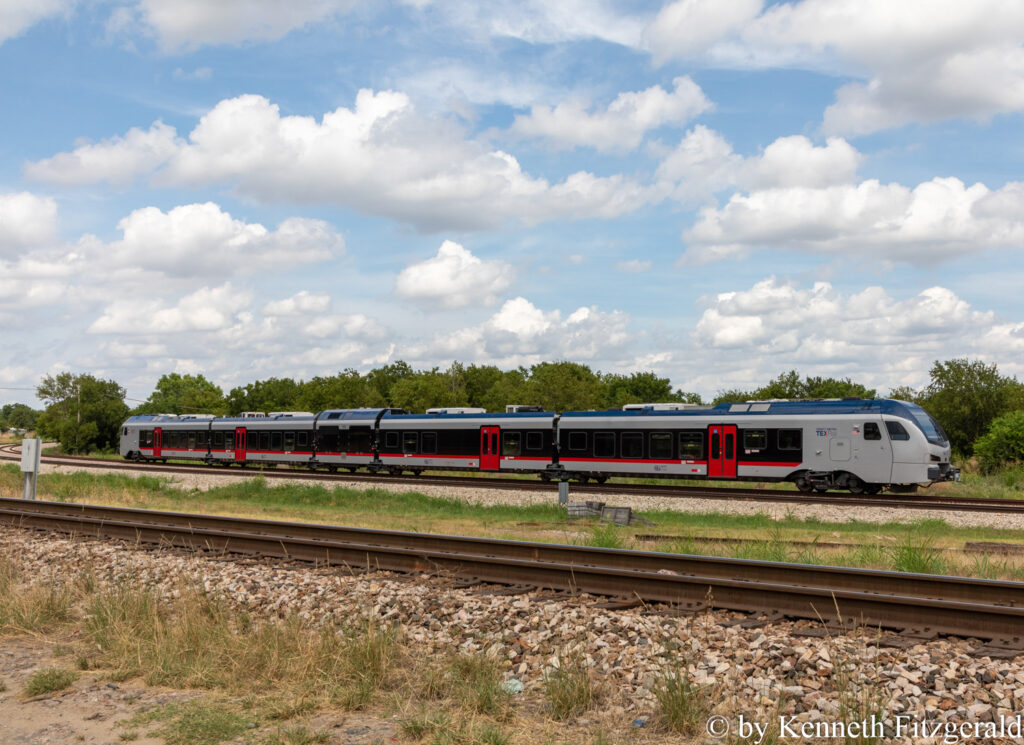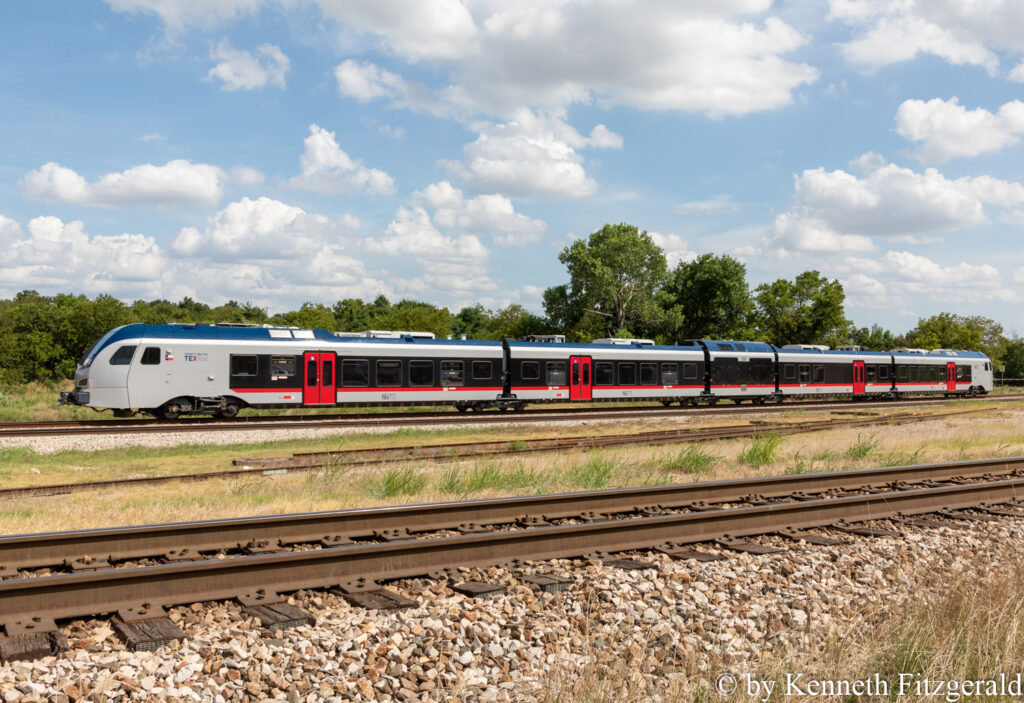 Our simple plan became more complicated when we heard on the radio that after clearing Tower 60, the train would be shoving a cut of cars through the interchange track south into Peach Yard. We drove back down to Tower 60 and saw their moved was blocked by a UP train waiting to head north up the Duncan Sub.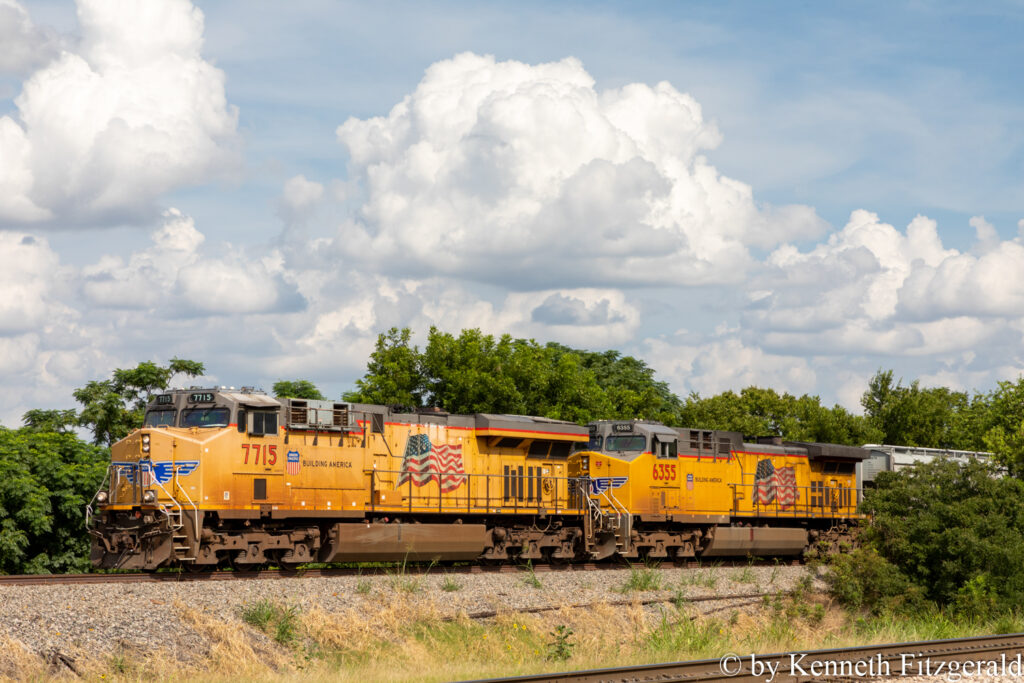 Not liking the angles here we decided to return to our spot at Decatur Avenue, but the train beat us there and we had to go east to the next grade crossing at Schwartz Avenue. We aimed our cameras back west where the train had stopped prior to making its reverse move to Peach Yard. Clouds were our friends this time as otherwise we would have been looking into the sun.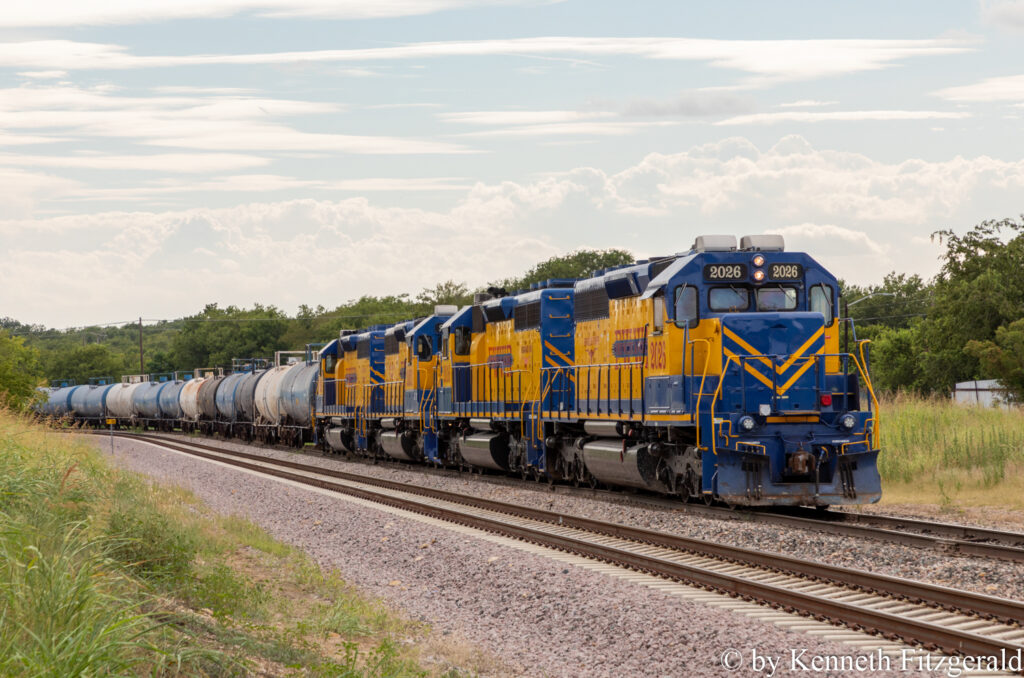 After I took this shot I found myself hoping for a TEXRail train on their track in the foreground. Seconds later the Schwartz Avenue crossing immediately behind us activated and I wheeled around for this photo at the double-gated quiet zone.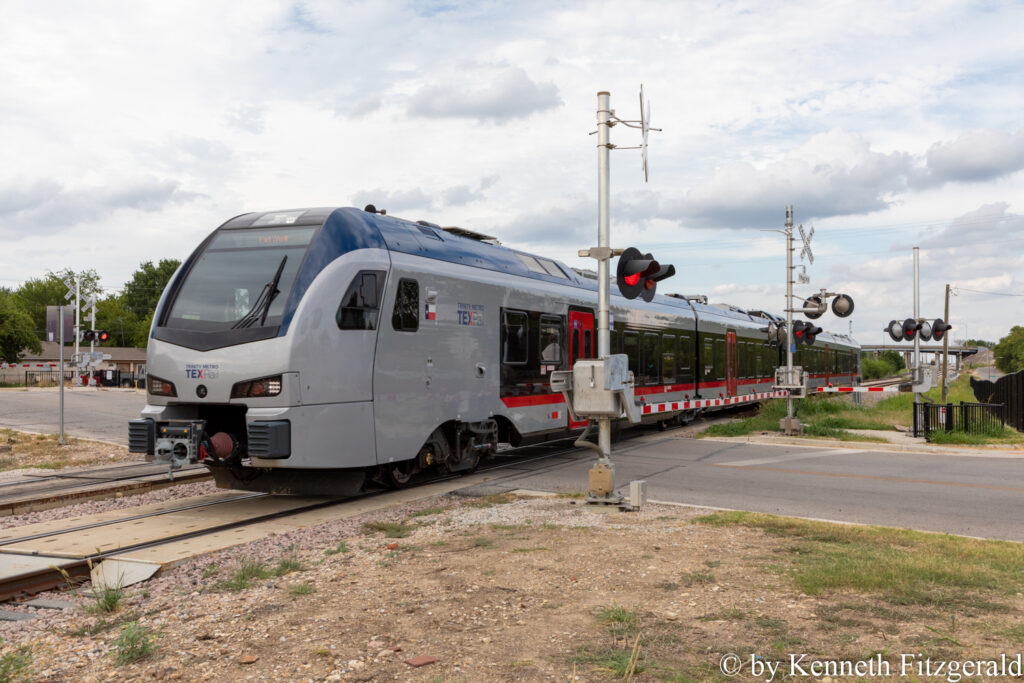 Quickly turning back to the west my desire came true.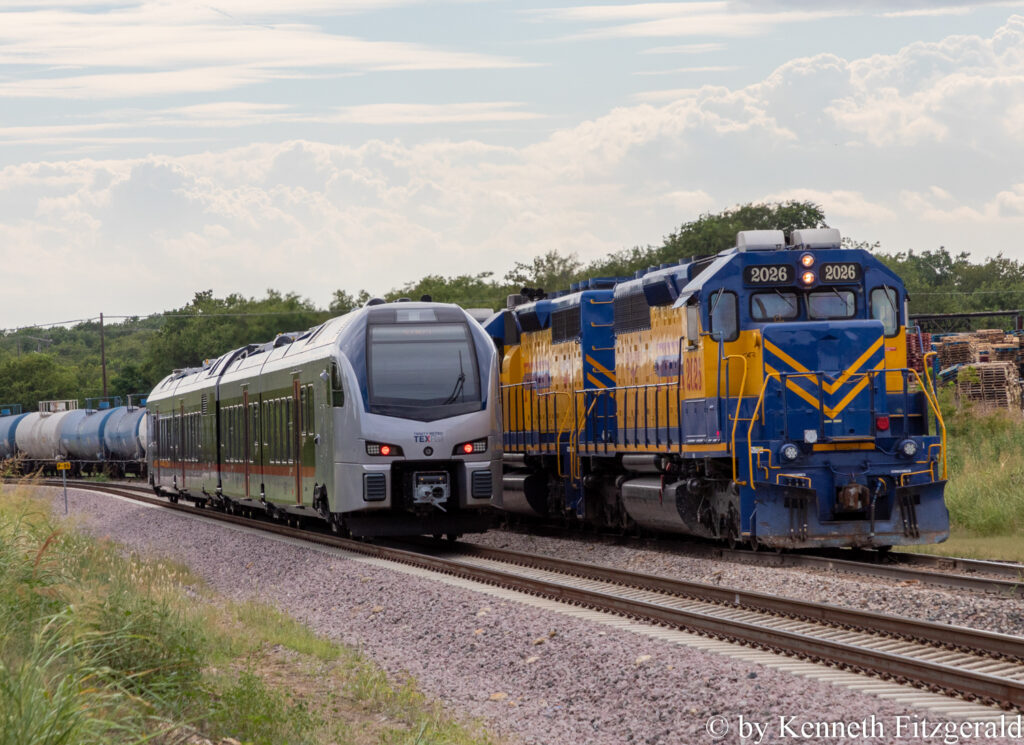 Mark and I decided street traffic would be a mess back at Tower 60 as the train started to move in reverse so we decided to close his two day visit on this note. His timing was good as it was raining here Tuesday morning.