It is Saturday June 13th and it has been four months since my last blog entry. My wife and I are well and staying busy, so I decided it was time to start with the photos I took this afternoon and then work forwards from the last entry on February 12th.
Intelligence gathering this morning yielded two trains with interesting locomotives on the point. Two more interesting trains were in the area – one with a CP heritage unit and and another with the KCS 4859 employee safety locomotive – but both were buried in the engine consists ands therefore of less interest to me. I decided to go after a westbound UP "Z" train with a tier 4 Progress Rail SD70ACe #3071 and Amtrak train 21 with their Veteran's locomotive P42DC #42.
The afternoon light would not yet be ideal for the westbound UP coming through my area first, so I opted to go the Benbrook, TX house track on the Baird Sub for a more broadside view. I arrived at 1:30pm and at 1:45pm the train passed by gaining speed for the climb up Iona Hill.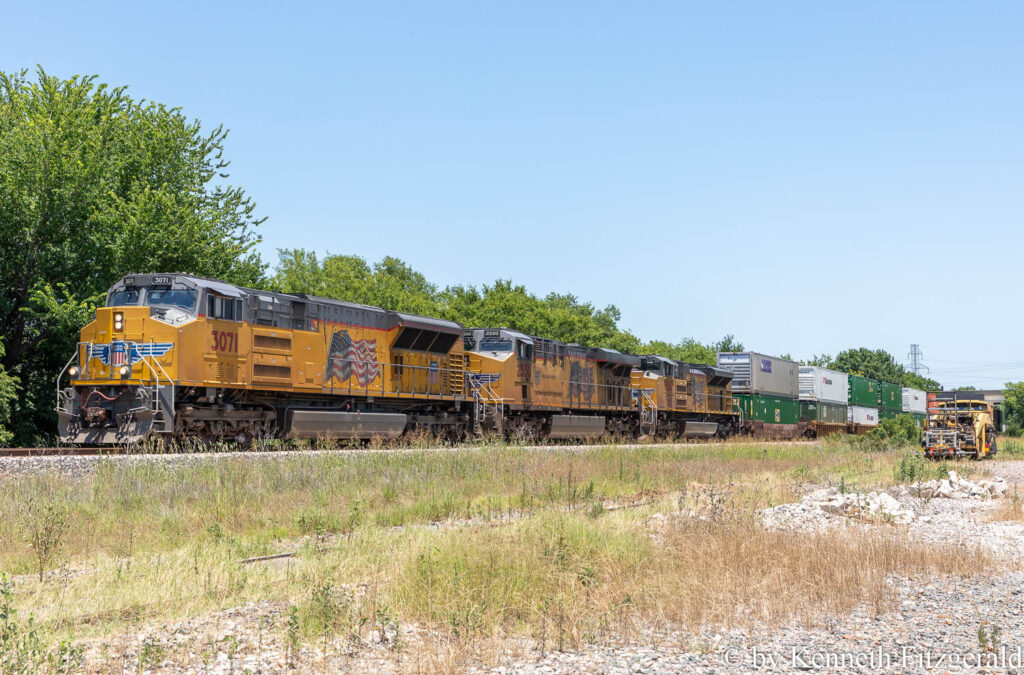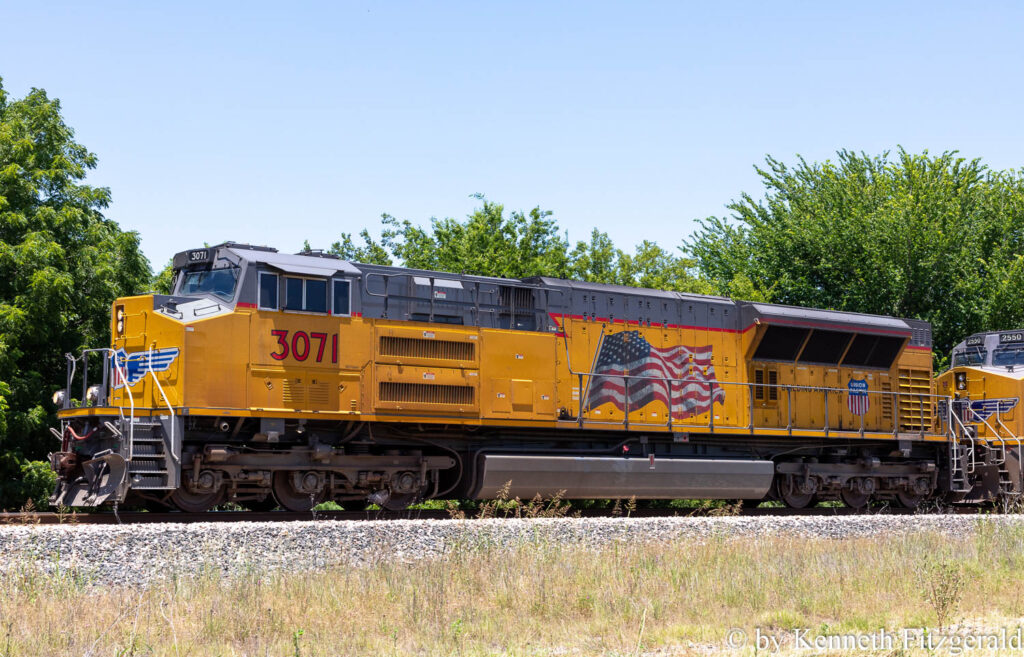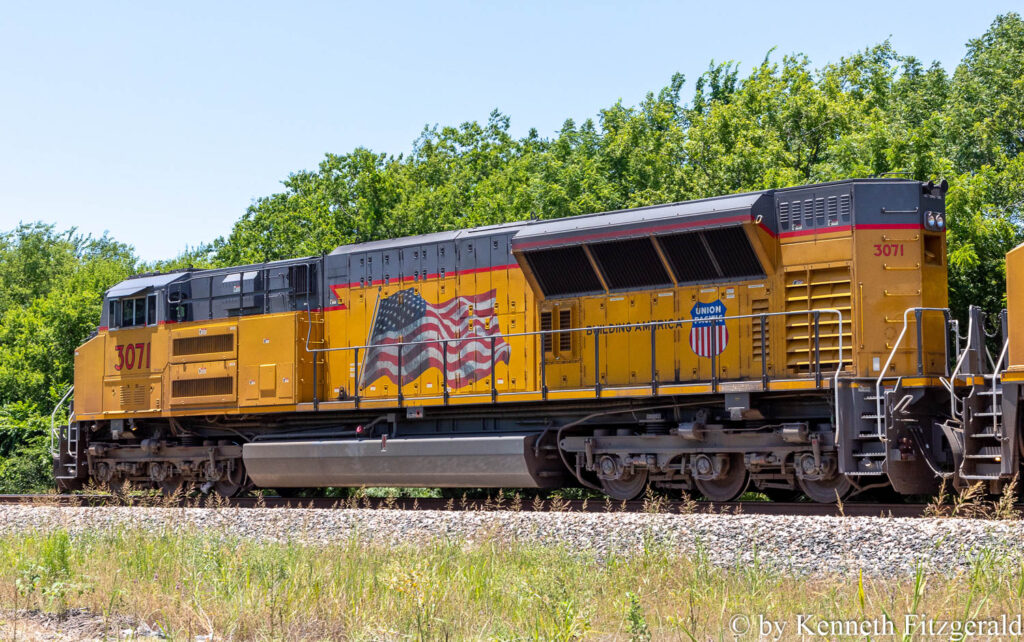 UP 3071 is still relatively clean in appearance and one of only a few of this model out on the road. While the train was still passing by, I jumped in the SUV and headed for a favorite spot in Crowley to catch Amtrak 21. I arrived in Crowley just a few minutes after Amtrak 22 passed by heading north, and subsequently the Fort Worth arrival of #22 delayed the 2:10pm departure of #21. I was ready along with two other local railfans as #21 blasted by at 2:58pm.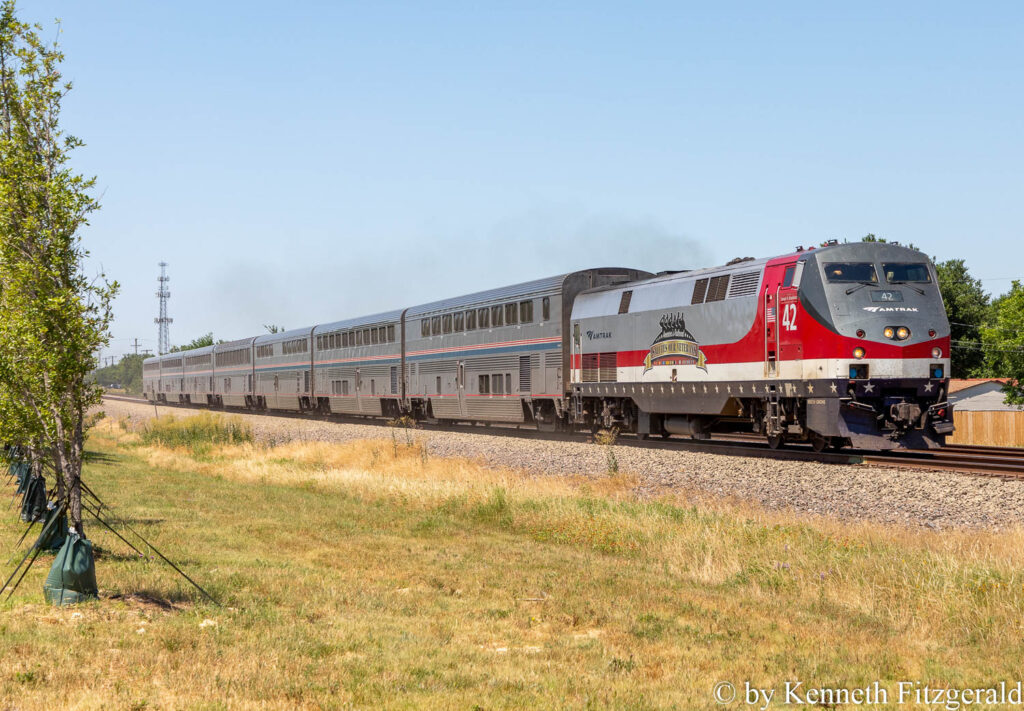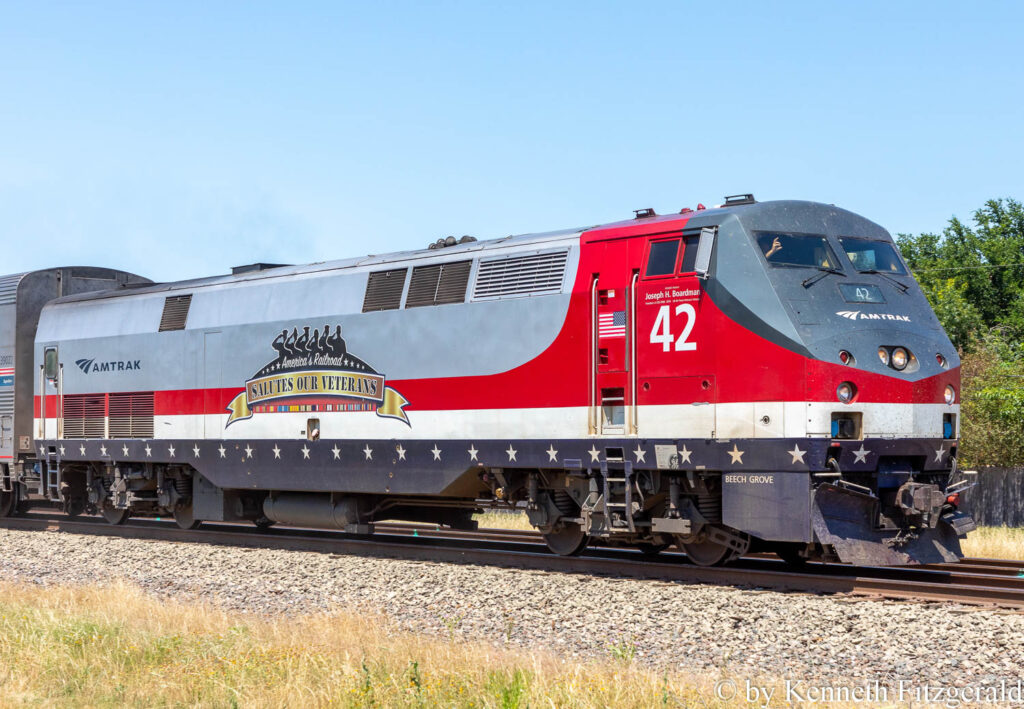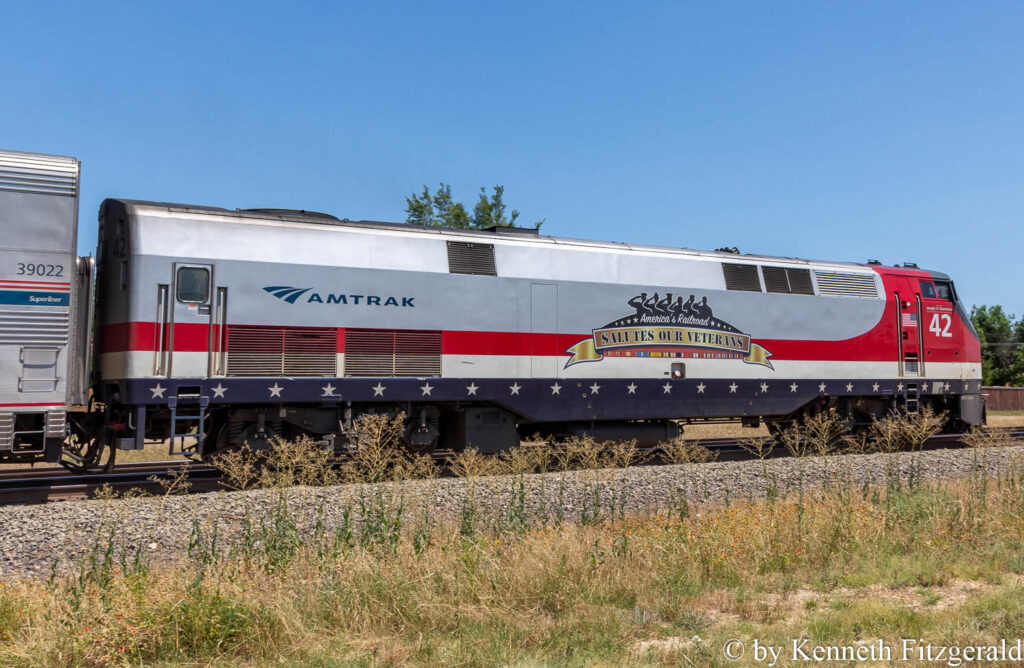 Veteran's locomotive #42 looked nearly as good as it did the last time I photographed it on the Texas Eagle several years ago. It was also nice to see the train consist back at seven cars after seeing only five for the past few months of the COVID-19 situation. No other trains were near so I headed back home to cool off.