On Sunday June 21st I left home in the rain on a business trip to Kansas. In the downpour I saw the aftermath of two accidents on the southbound side of I35 as I made my way north. The rain stopped shortly after I crossed the Red River and I decided to stop at Overbrook, Oklahoma on the BNSF to walk around a few minutes and catch Amtrak 821 running 50 minutes late due to the weather.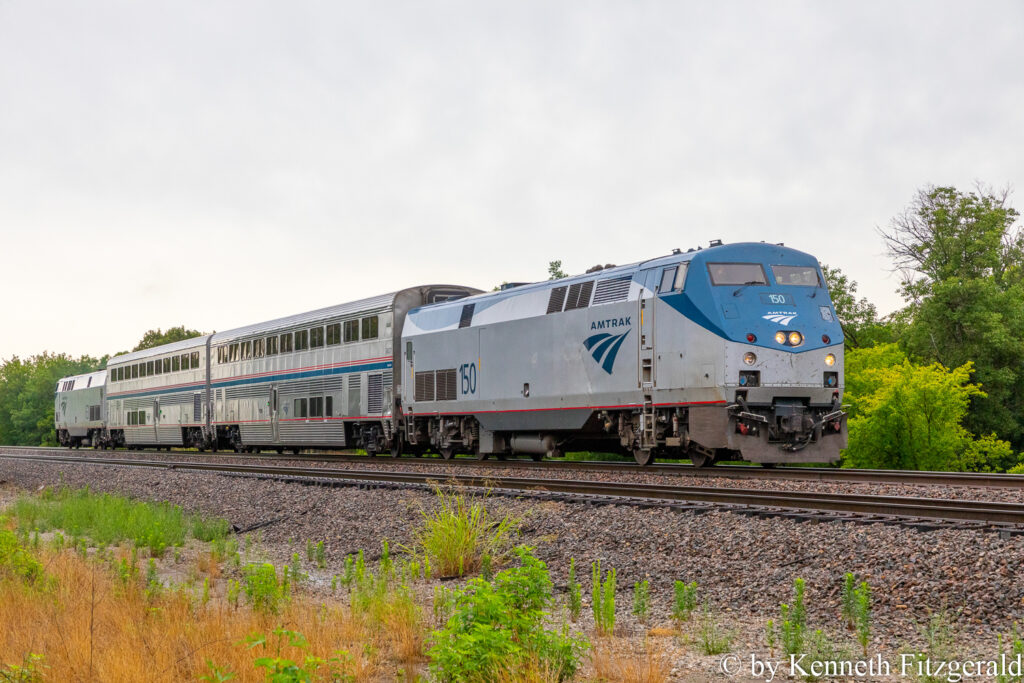 I was aware that a southbound BNSF merchandise train had the Norfolk Southern's Interstate Railroad heritage unit in the engine consist. I found an open spot at the north end of Nowers Yard in Oklahoma City and only had to wait 15 minutes before the train came into view.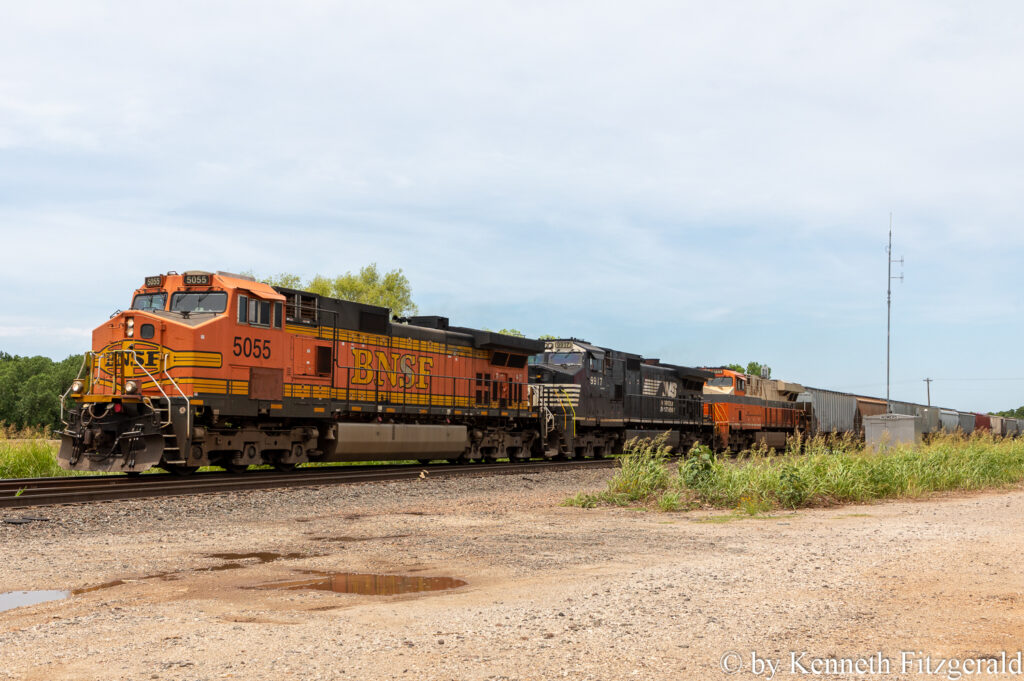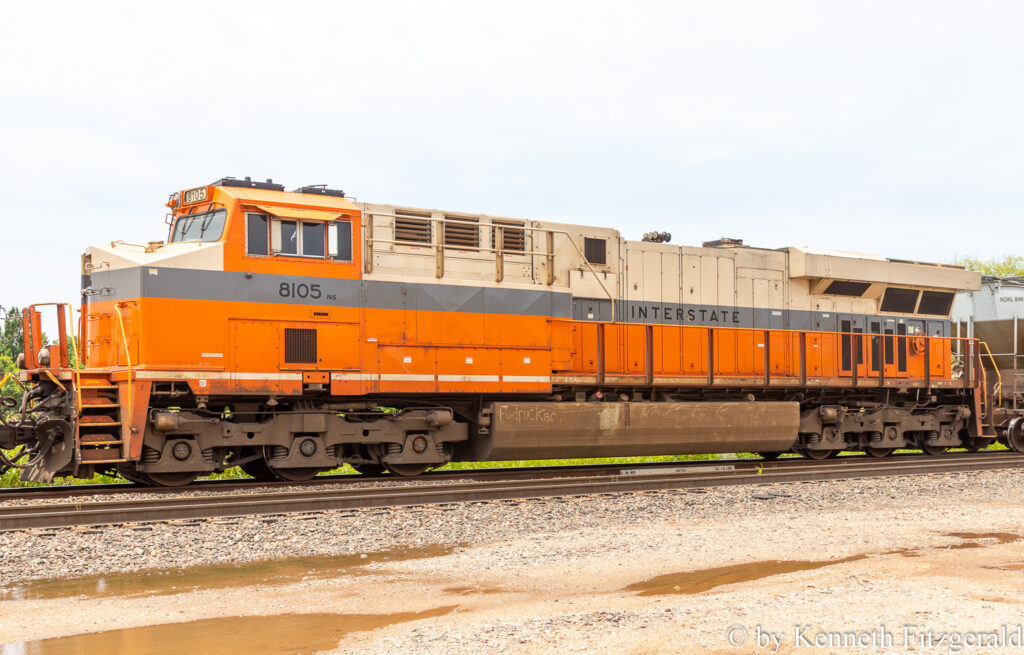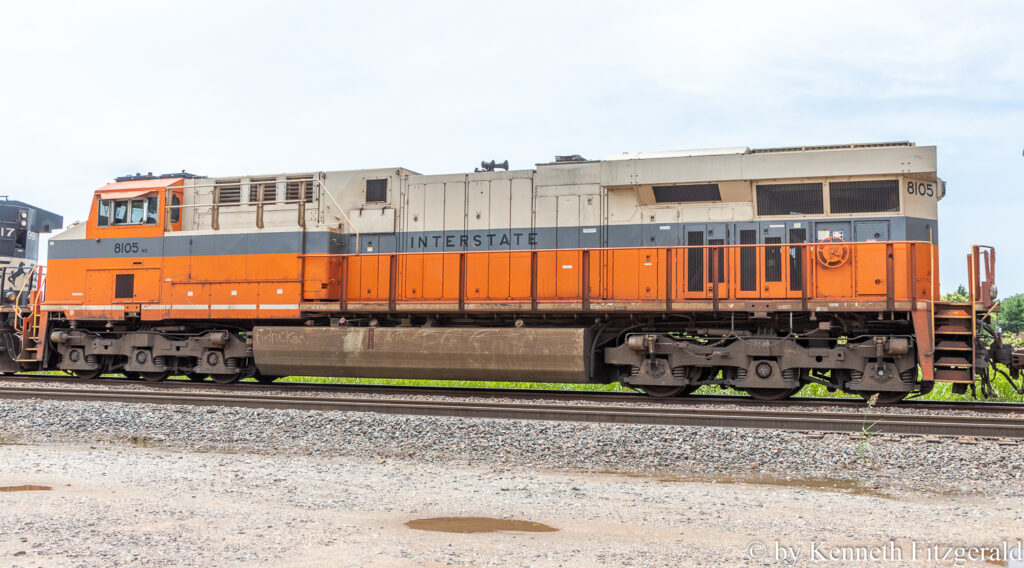 I will admit this is not one of my favorites, but I am glad to have caught it on my own camera for the first time. I headed on north and made my next rest stop at Perry, OK where the BNSF's Red Rock and Avard Subs parallel each other through town. The only nearby train was northbound on the Red Rock Sub out of the sun, so I set up for this going-away photo with the old Santa Fe depot. The Avard Sub is barely visible on the left.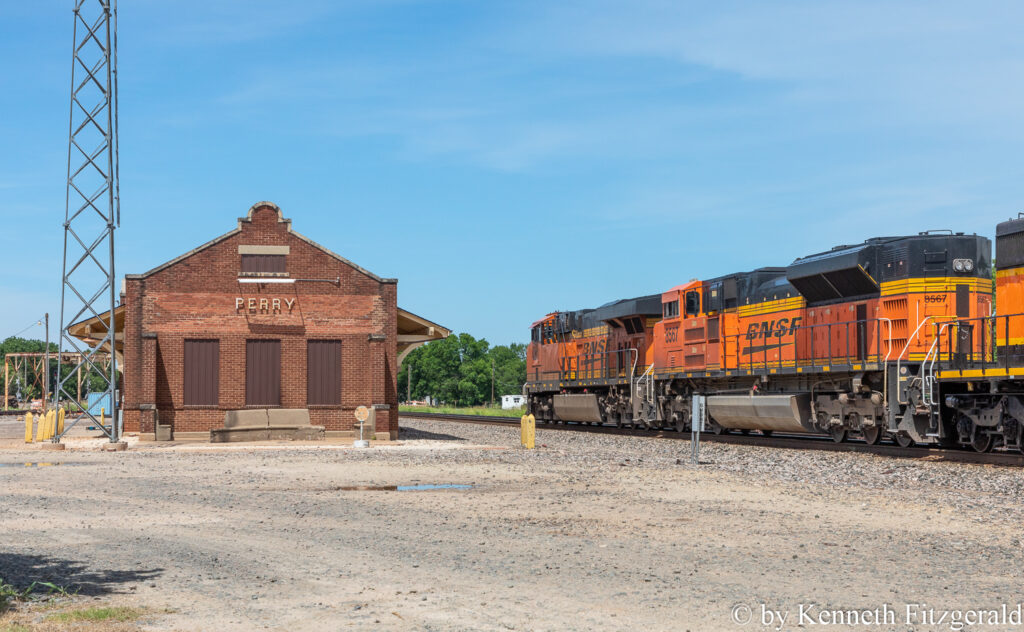 I planned on stopping in Blackwell, OK on the return trip as I wanted to visit the Blackwell Gateway Northern Railroad in South Haven, Kansas where they keep an ex-Chessie System SD18 for switching the local elevator. When I pulled up I saw an ex-Montana Rail Link, originally SP SD45R keeping company with the old SD18 riding on ALCO trucks. The now cloudless sky was quite a contrast to the driving rain earlier in the morning.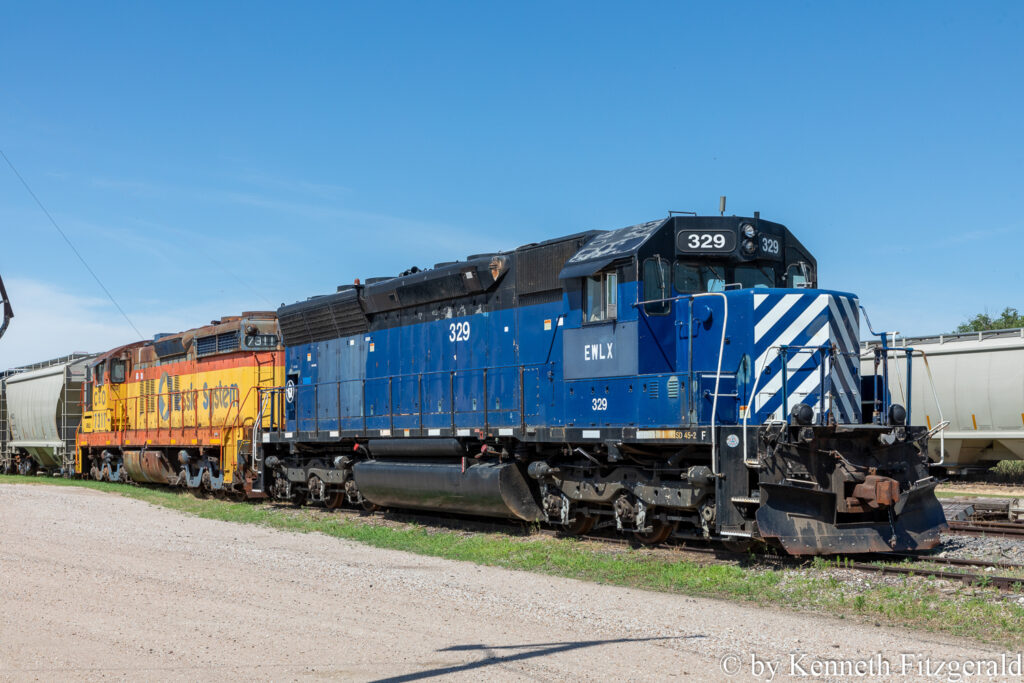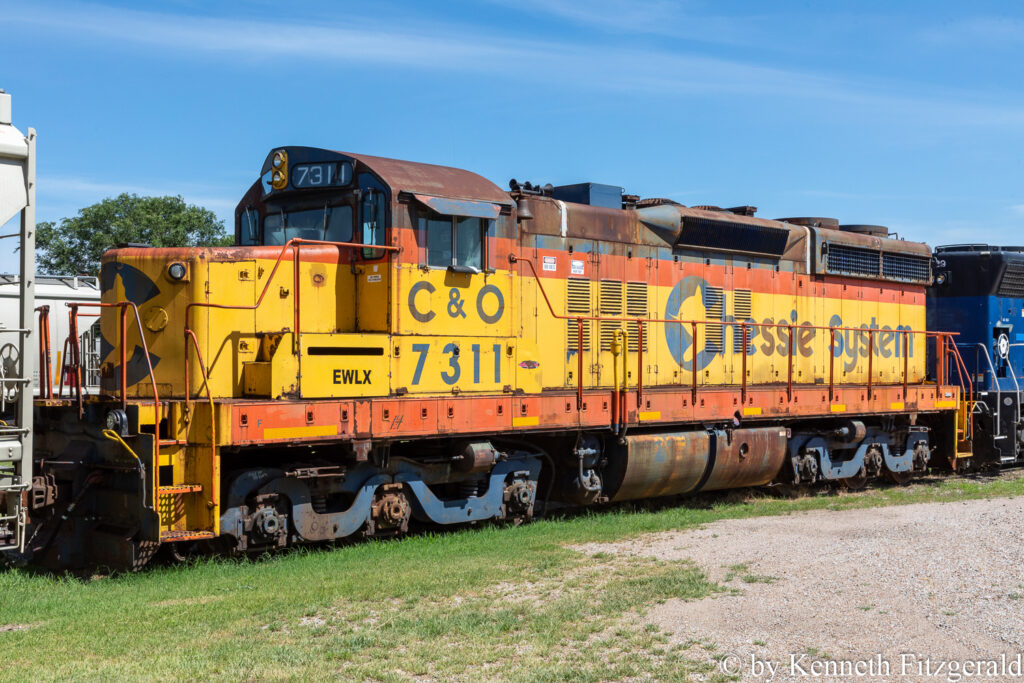 About ninety minutes later I reached my destination of El Dorado, Kansas. I drove past the old Missouri Pacific depot and found while the building was in good condition the UP rails out front were currently unused.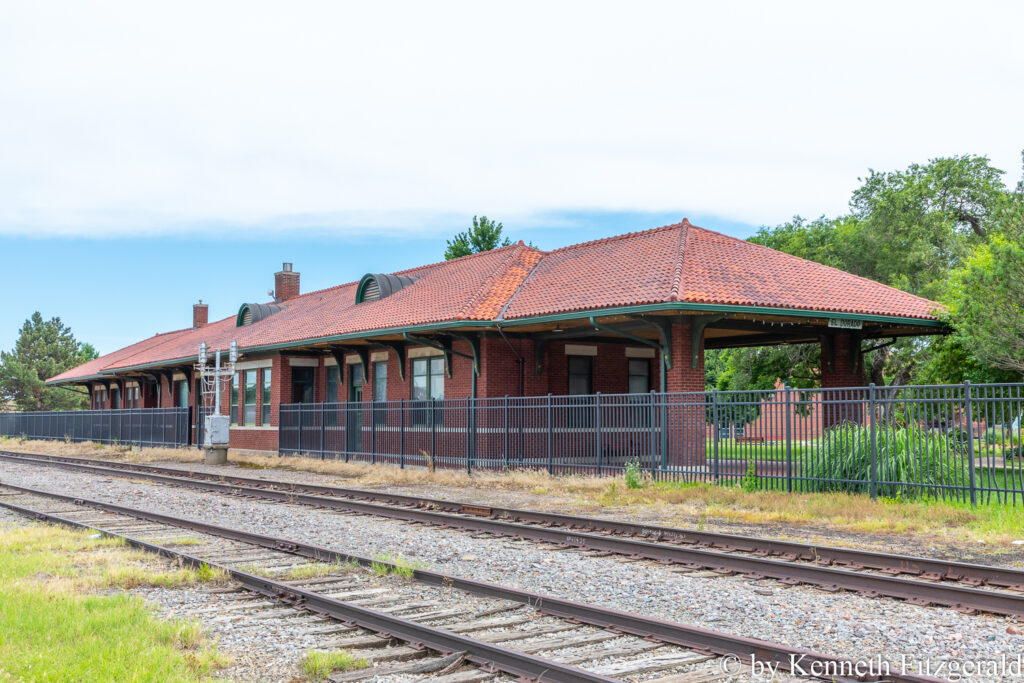 I picked up some take out food and dined in my motel room as I watched approaching storms out the window. A day of work on Monday awaited me and then I would head back home.