February 20th found me on the road to Arizona, and before stopping in Fort Sumner, New Mexico for the night I passed through Clovis around 9:00 pm. I was pleasantly surprised and quickly doubled back after seeing this new display.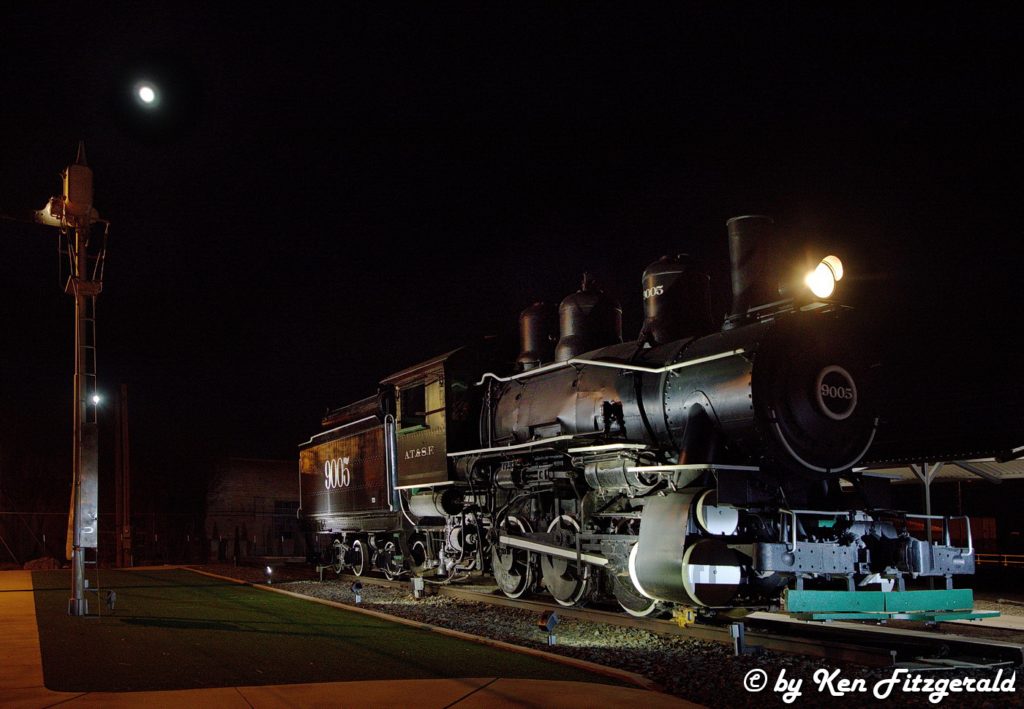 The backstory is this 0-6-0 was built by the Baldwin Locomotive Works in 1906 as the Santa Fe 2005 and was renumbered to 9005 in 1946 and switched in the yards here at Clovis until it was donated to the city in 1954. I had photographed it before in a less pristine state, but now it has been repainted as the centerpiece in a small park with complimentary lighting.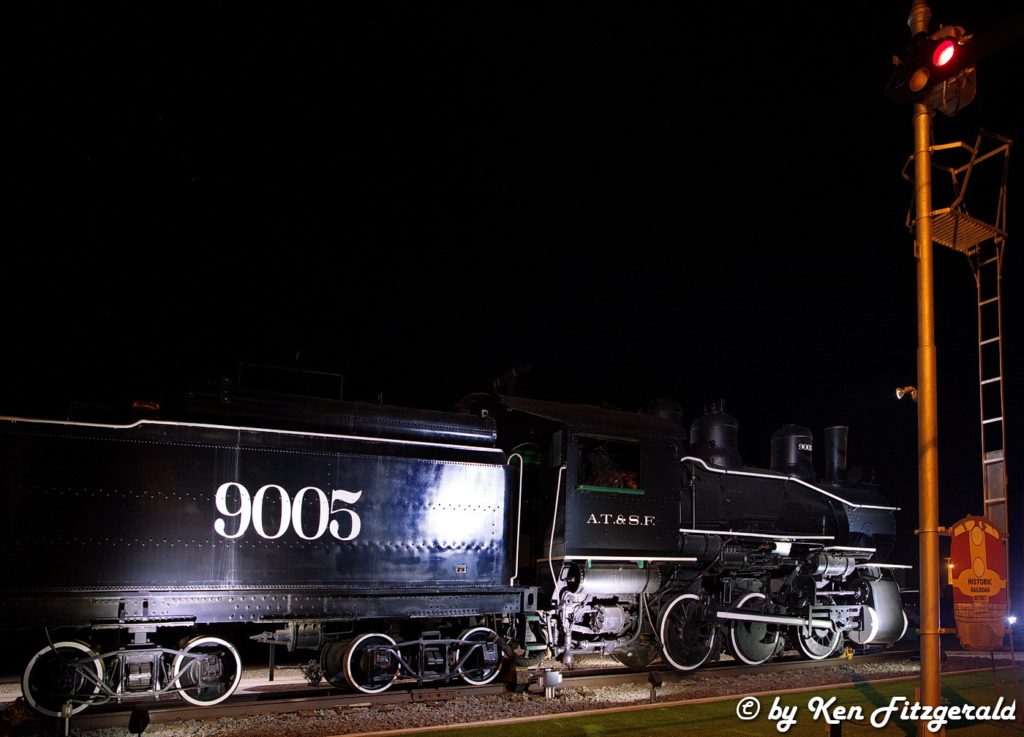 As you can see on the right side the city has even fixed up a lit semaphore signal.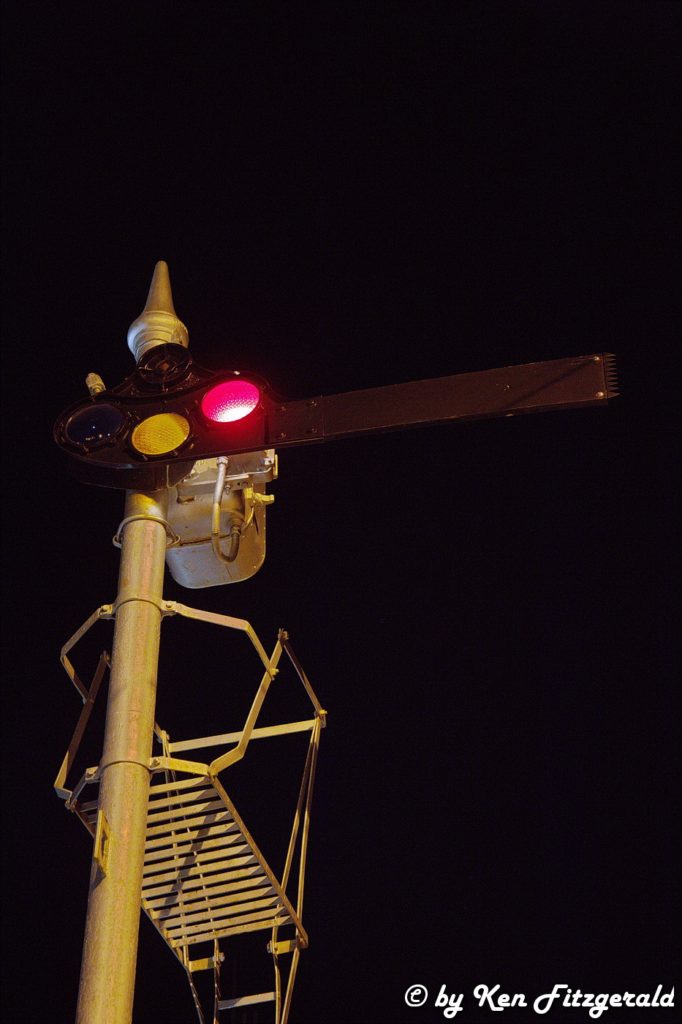 This was a rest stop worth taking!