On Monday January 29th I had my camera with me while running a few errands around Fort Worth. When I was done I headed home along Vickery Avenue paralleling UP Davidson Yard. At the west end of the yard I could see a green signal for a westbound train and glancing in the rear view mirror I could see a triangle of headlights in the distance. I still needed to make a stop in Benbrook so I decided to catch the train at the house track so I could get a good open side view of the power. A few minutes later the head end came into view with a faded AC4400CW leading yet another frac sand train.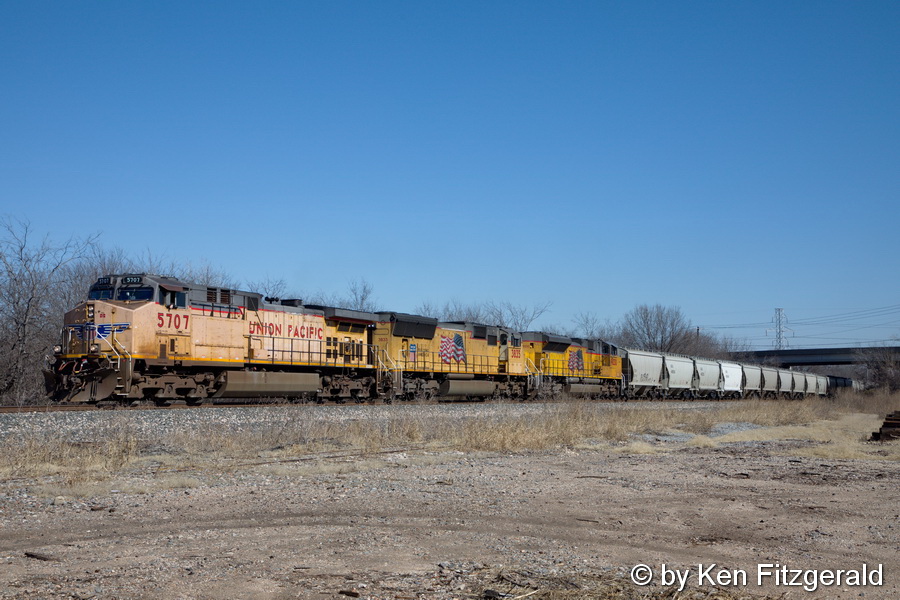 Most of these UP frac sand trains have been running in a 3 x 2 configuration with the DPU's shoving on the rear, but now something a bit different as there were three DPU's and they were cut in about twenty cars from the rear of the train.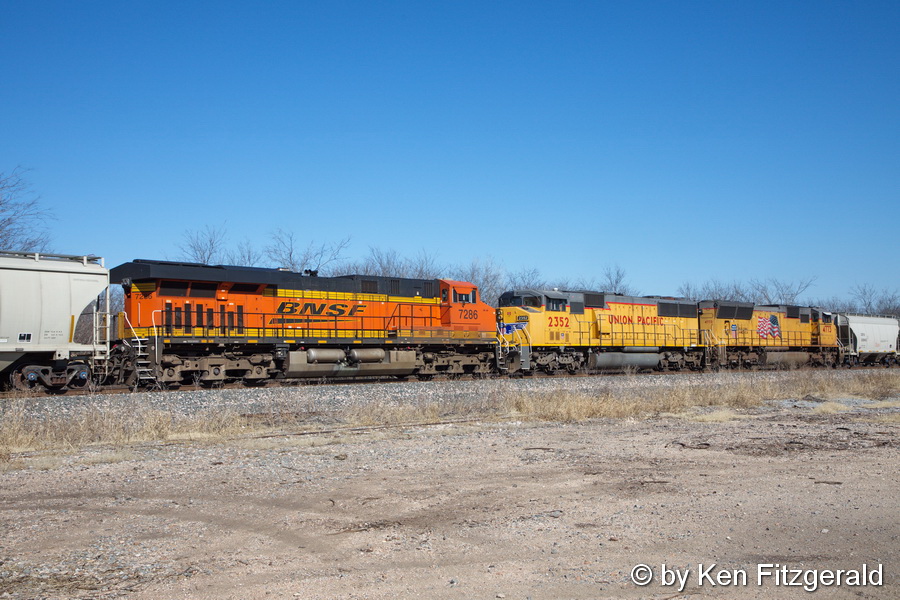 I was about to get back into the SUV but then noticed a green car near the end that stood out from the endless grey procession. Once I saw what it was I quickly set aside my surprise and captured this image.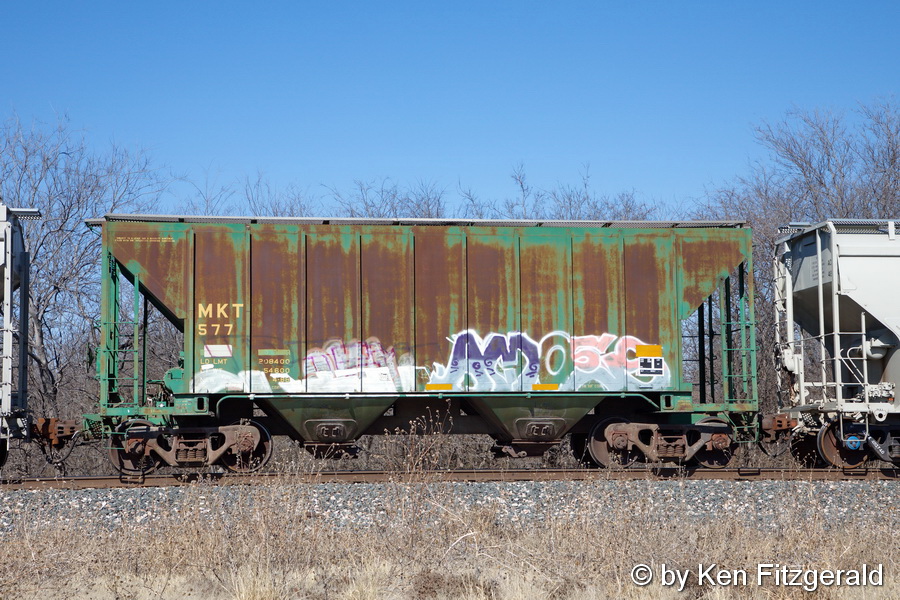 It may be tagged and streaked with rust but it still is wonderful to see a favorite old friend from the past!