My wife and I did our weekly grocery shopping this morning, and after we got back home I checked all the sources to see if there was anything train-wise to take advantage of the abundant sunshine. I considered the FWWR, but then I came across the information that Amtrak train 22 with the veteran's engine #42 leading had struck a car in San Marcos and was already three hours late when it started moving again.
As evidenced in yesterday's post I was satisfied with my shots of #42 on Train 21 in Crowley. I had not considered catching it coming back north today as when Train 22 is on time in the early afternoon through this area it is extremely backlit; but now with the delay it would have good afternoon light for once. I decided to take advantage of this situation and catch both Amtrak Trains 21 and 22 around Rio Vista south of Cleburne.
I left the house about 10 minutes before Train 21 was due out of Fort Worth and was ready at the south end of Rio Vista when it raced through town at exactly 3:00pm with P42DC #61 doing the honors.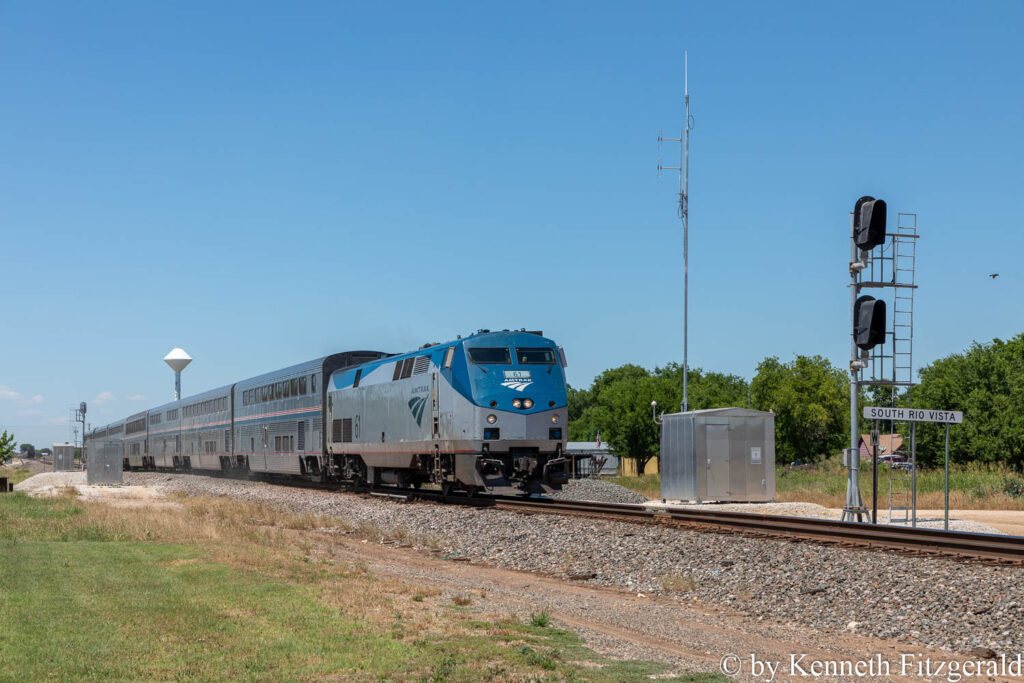 I drove three miles south to the crossing at the north end of a long sweeping curve and found a shady spot to park under a tree. That was a good thing as Train 22 just seemed to get later and later, but that also meant the sun angle here kept getting better and better. BNSF freight traffic was light this afternoon so it was not until 5:08pm that I caught a northbound autorack train with three units.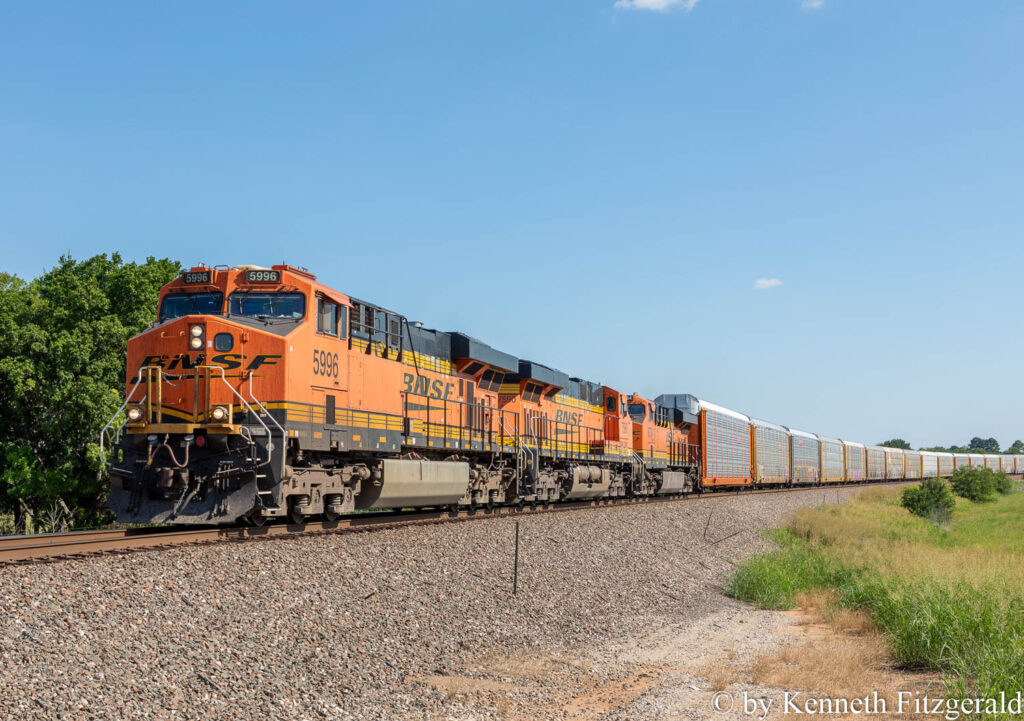 This northbound took the siding at Rio Vista while a southbound autorack train was waiting on the main. The southbound with two units rolled past me at 5:24pm.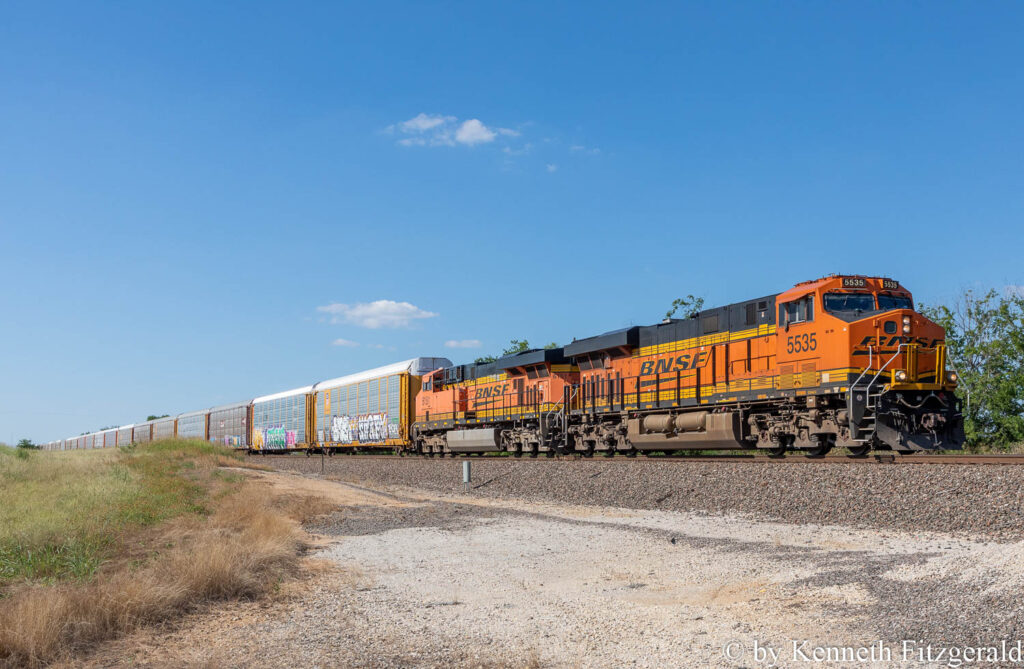 This train went into the siding at Blum just two miles to the south as the dispatcher wanted to keep the very late Train 22 moving. At 6:20pm the train streamed past me at close to 70mph in perfect early evening light. If you look closely you can see the ditch light on the fireman's side is broken from the vehicular collision in San Marcos.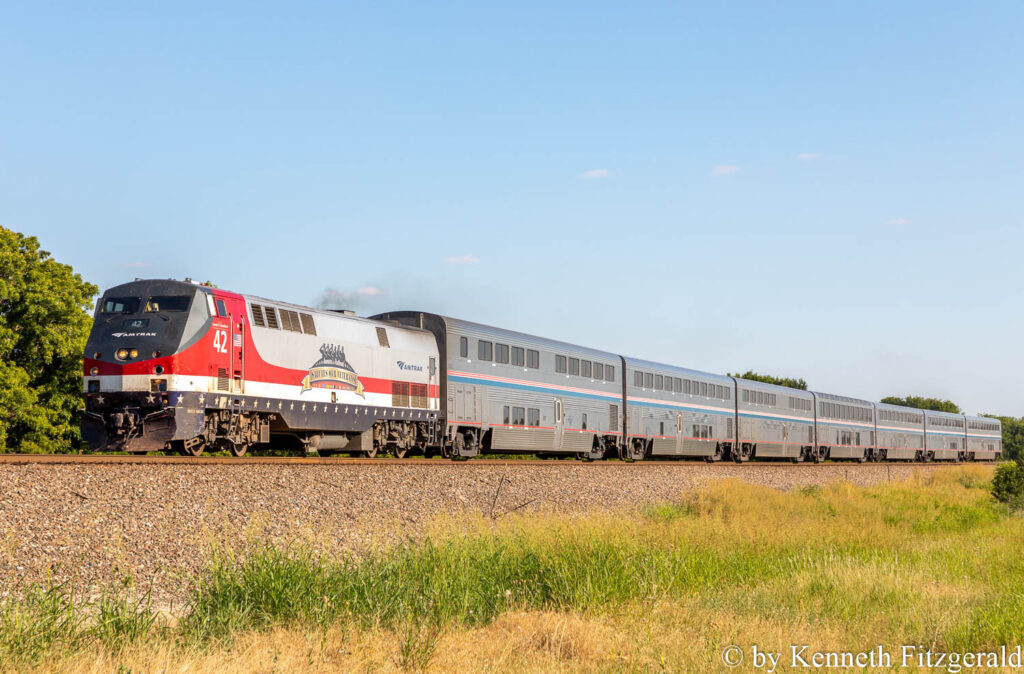 With the mission accomplished of getting perfect light on Train 22 in an abnormal location while the train had a special locomotive leading to boot, it was time to head home for dinner!