In early April I accepted a BNSF assignment to photograph the replacement of the 108-year-old Grand River bridge on the BNSF Transcon just east of Bosworth, Missouri. I elected to drive up from Fort Worth and in addition to my own equipment to carry the camera gear for the assigned video team so they would be more free to fly to Kansas City. I left on April 4th and 64 miles north of Oklahoma City I made a stop in Perry where the old Frisco from Tulsa to Avard came into town from the west and then turned north to parallel the AT&SF Oklahoma City to Arkansas City main for six miles to Black Bear where the Frisco crossed the AT&SF at grade and then headed east to Tulsa. After the merger BNSF installed a CTC crossover in Perry and upgraded the southeast quadrant connection at Black Bear to CTC to facilitate moves between the ex-AT&SF Red Rock Sub and the ex-Frisco Avard Sub which are controlled by separate dispatchers in Fort Worth.
When I arrived in Perry a southbound BNSF train on the Red Rock Sub was just leaving town after a northbound had cleared up.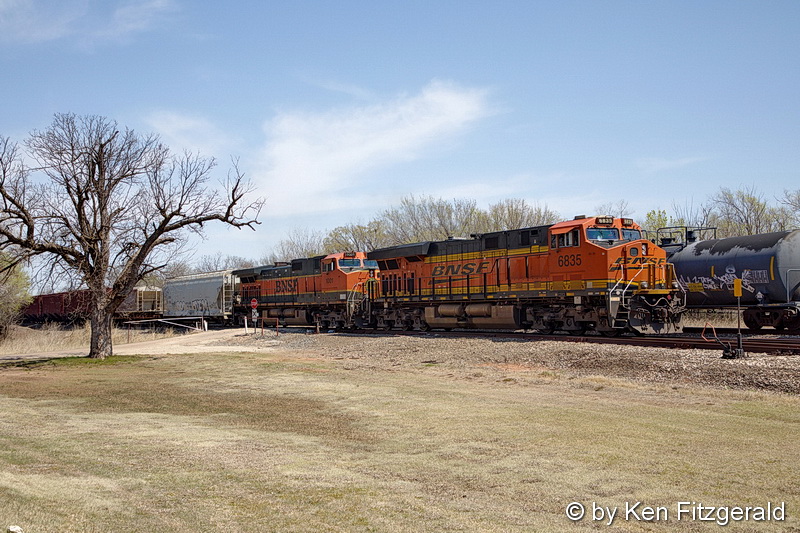 I drove to the north end of town and spotted a westbound intermodal on the Avard Sub with just enough time to pull over for this view over the Red Rock Sub main line. Note the inquisitive mule in the lower left corner.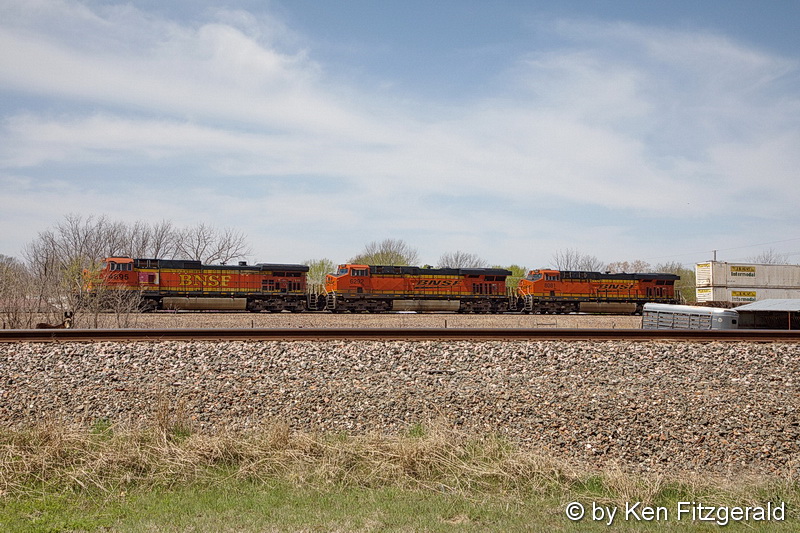 I doubled back and parked at Ivanhoe Street where a quick check of the BNSF dispatcher display revealed two more westbounds approaching on the Avard Sub in the background. Just as I finished the northbound train from earlier left town on the Red Rock Sub.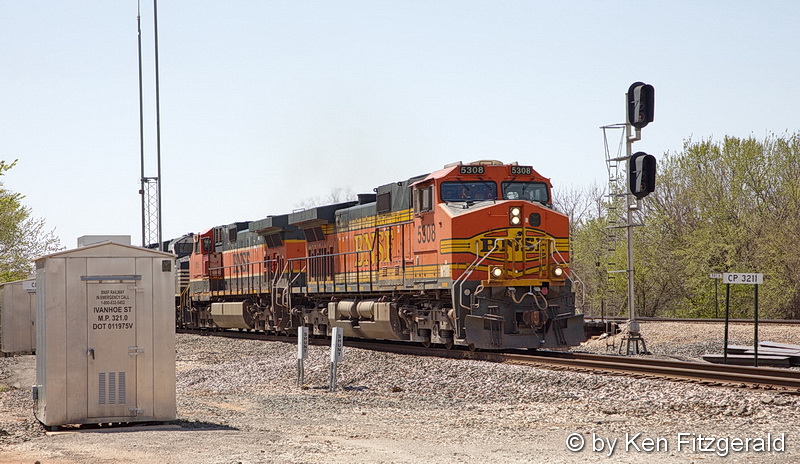 I relocated to the next crossing south and a few minutes later caught this westbound passing the Perry sign on the Avard Sub. The Red Rock Sub is just out of sight on the right.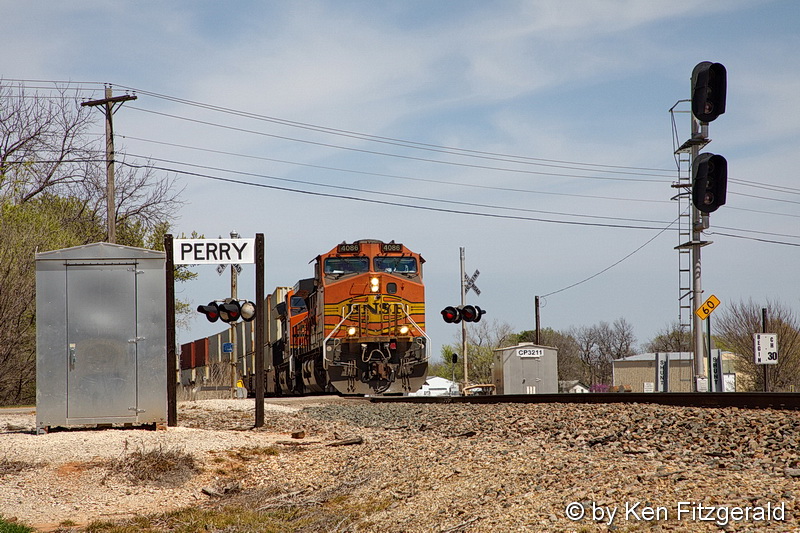 I moved back to Ivanhoe Street for the third westbound train on the Avard Sub with the Red Rock Sub in the foreground looking north.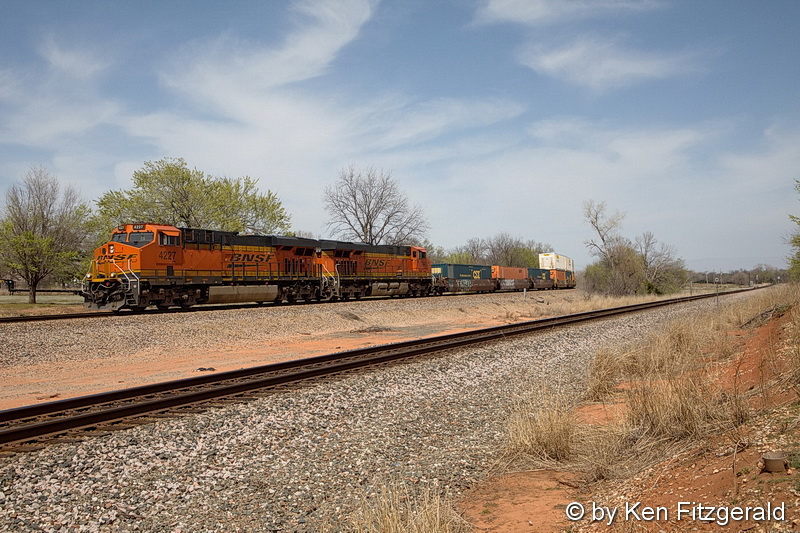 Nothing else was close on either line so I drove on to Lee's Summit on the southeast side of Kansas City for the night.