It started raining again here at home around 2:00 am and was still raining when I was getting ready to take a shower and get dressed around 9:45 am. Then things got interesting when I received a text that Rupert Gutierrez had posted to Railspot the NS 8114 Heritage Unit was leaving Fort Worth a few minutes earlier leading a westbound double stack train. I quickly showered and listened to the radio while I got dressed. Even though I live less than ten minutes from Iona siding, if the train was running unopposed it was already past me. I would have to drive to Judd 30 miles west of Weatherford to get ahead of it, a not too pleasant undertaking in the steady rain.
I heard two trains meeting at Iona and even though no engine numbers were exchanged on the radio this was a glimmer of the possibility the prize was still within my grasp. I jumped in the SUV and headed that way. When I got to the point I could see the west end of the siding I could see a stack train there with smoke rising from locomotives I could not quite make out. Instead of turning up that way I continued north on FM 1187 to Aledo. When I pulled up in front of the Maria Bonita Mexican Restaurant (excellent food with a track side view!) I was prepared to hurriedly set up for my shot, but then I saw the signals were red in both directions.
New radio conversations between the dispatcher, signal maintainer and trains indicated the signals were out at Iona and here at Aledo. A big headache for them but now clear as the fortunate reason I was able to shower, get dressed and drive here with plenty of time as the westbound train leaving Iona was having to run at restricted speed. As I am a regular customer the owner of Maria Bonita did not mind as I took shelter on their porch for ten minutes until I heard the rumble of the slow moving train and took up my position for this sequence.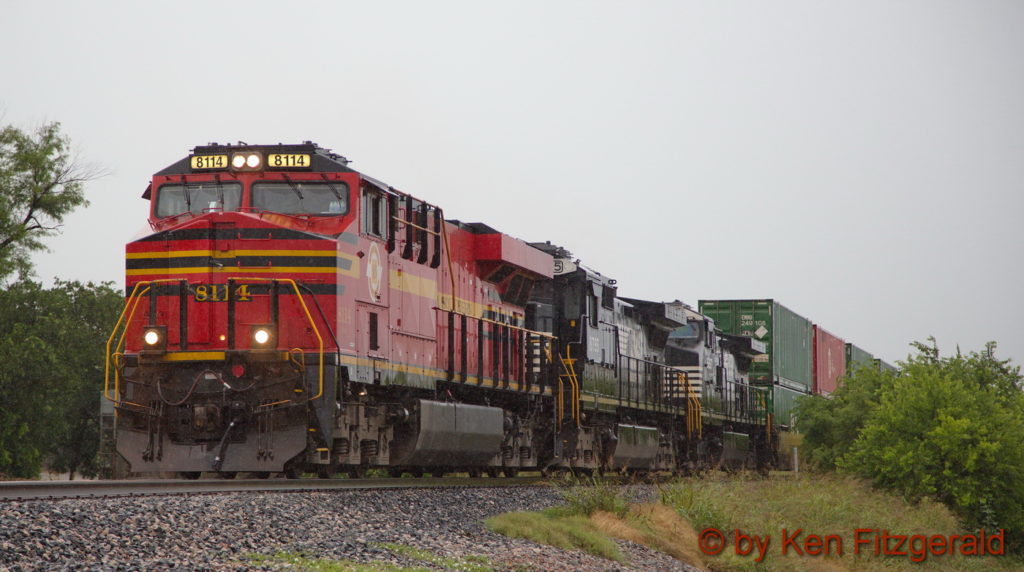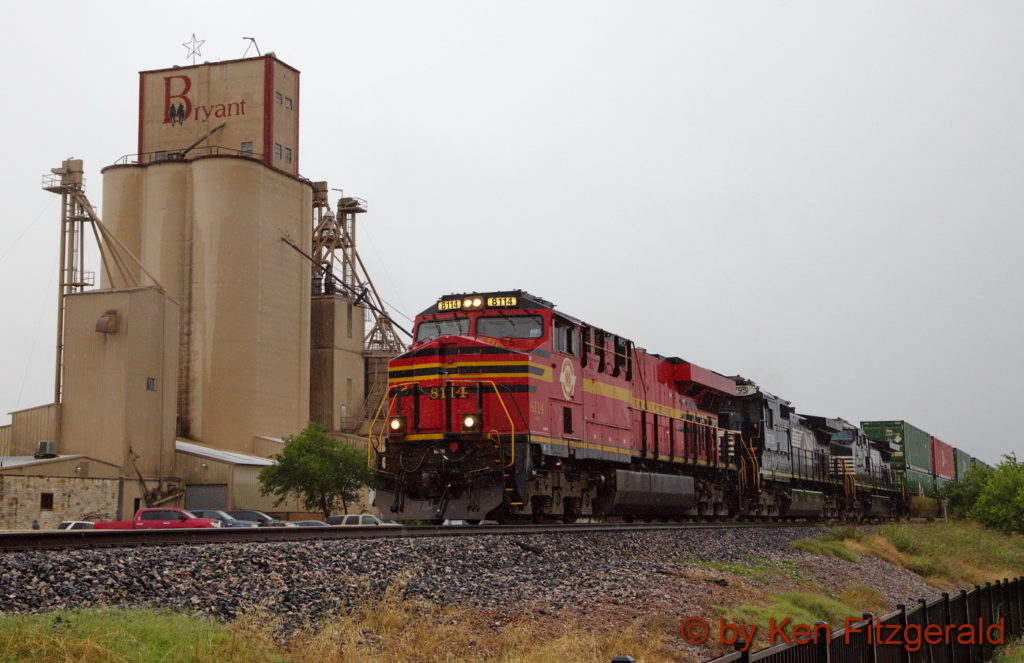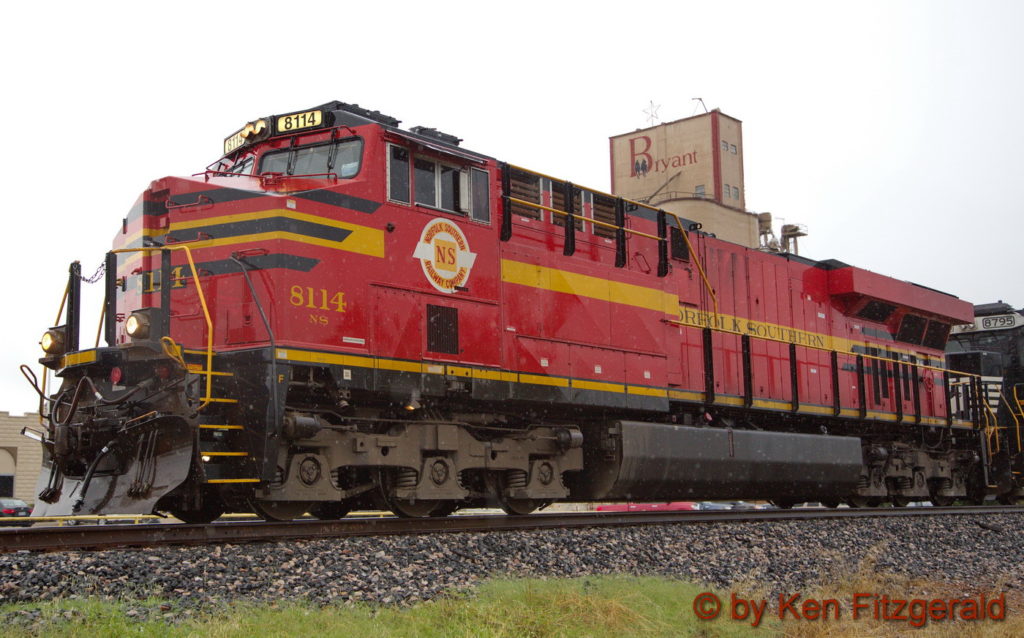 I like using the Bryant elevator as a background to define the location as being distinctly in Aledo. Since the train was doing all of 5 mph as it passed the red signal just to the left of the photo I decided I had time to jump on ahead to the FM 5 crossing in Annetta. I arrived with plenty of time to spare and made ready to shoot a long telephoto shot with my second camera. Then after close to ten minutes the headlight appeared around the curve, but in the process of accelerating to track speed instead of running at a sedate 5 mph. I quickly dropped the long telephoto idea and went back to my faithful Canon 5D Mark III with a 24-105 lens for this sequence.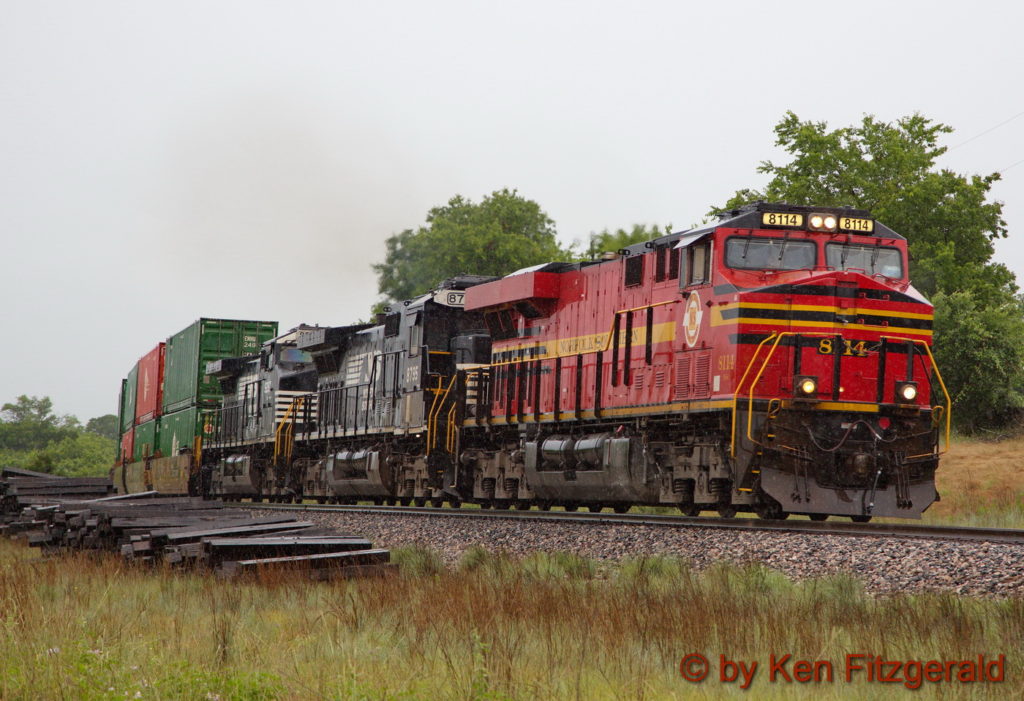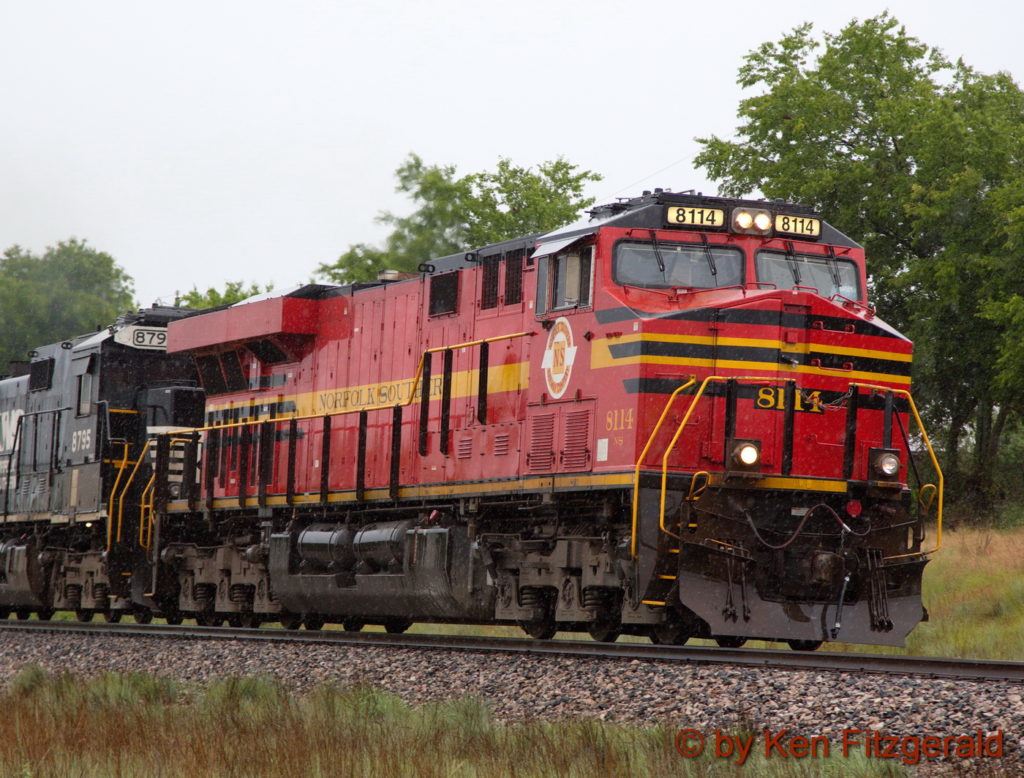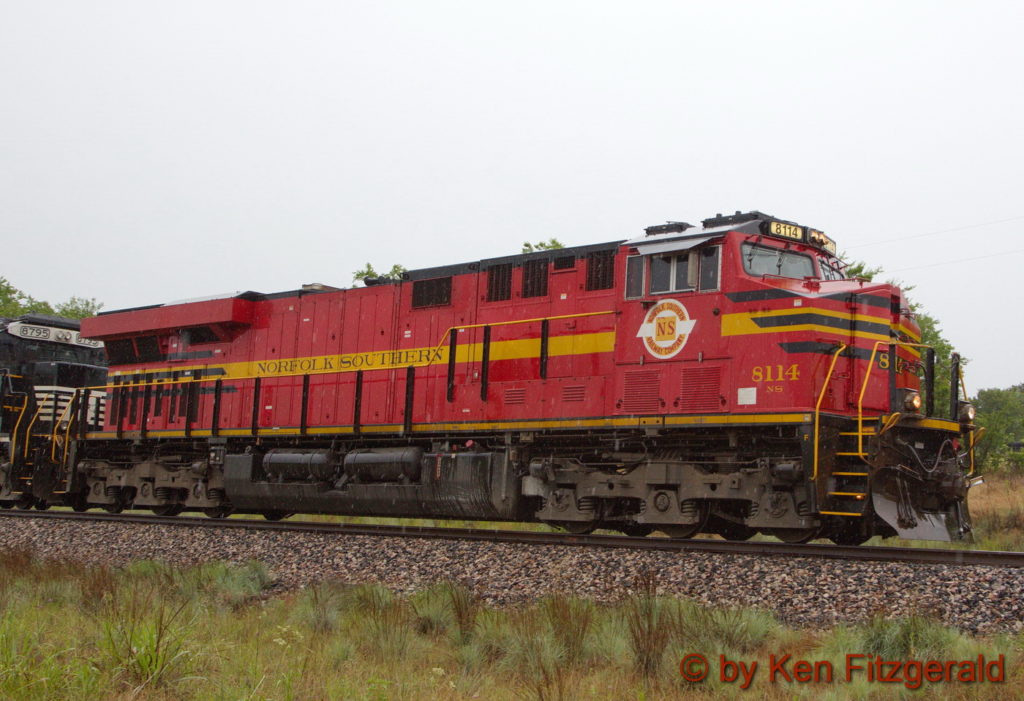 The train was up to around 60 mph when the last car passed so I decided to end the chase here and head back home. I was more than happy with the results and even though the rain was not fun, if it had been a clear morning the train would have been coming out of the sun. This time for sure taking a chance instead of deciding "better luck next time" was the right decision!