On Sunday April 23rd I headed into Fort Worth in the afternoon with the hopes of catching Fort Worth & Western's Cresson Turn leaving town, but thing don't always go as planned. David Hawkins texted a photo of what was evidently the power (4 SD40-2's) for the "FWCR" train taking a cut of frac sand cars through Tower 60 and down to Peach Yard which FWWR shares with UP. I called the FWWR's MTO and learned that indeed the "FWCR" crew took the frac sand empties to Peach and would be shoving a UP delivery of 60 or so merchandise cars back up the hill to Hodge Yard. The UP delivery would then need to be switched as some of the cars would go to Cresson so it would be after dark before the Turn would leave town.
With all this in mind I decided to stop at the south end of the Clear Fork Trinity River bridges and catch the "FWCR" power on the UP Duncan Sub ex-Rock Island bridge when they shoved back up the hill. I heard the BNSF detector at the south end of Saginaw go off and quickly set up for what turned out to be the Z-ALTROB intermodal train from Alliance Yard to Robstown, TX where the train is handed off to the KCS for the rest of its run to Mexico.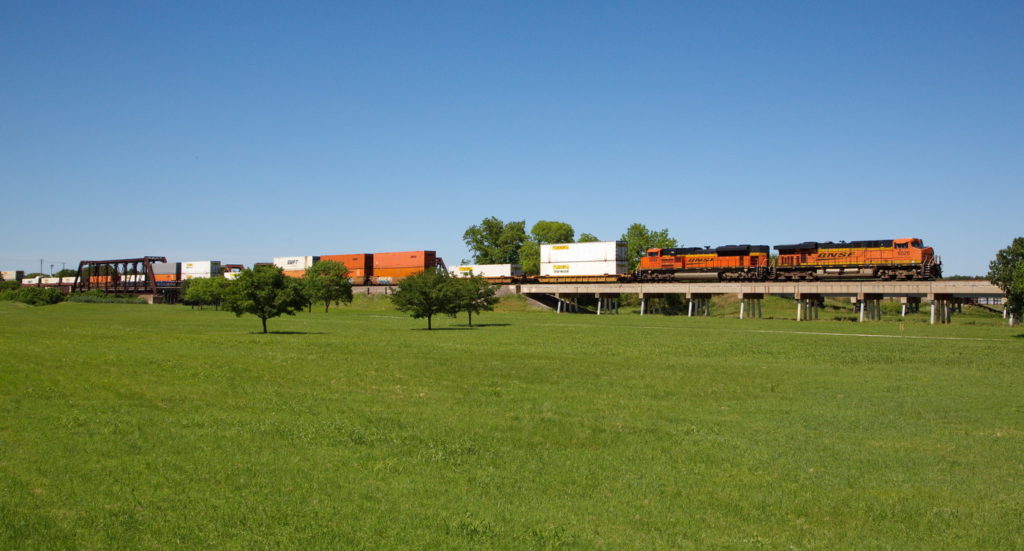 Right after the train cleared the park area David Hawkins, Ron Thur and Matt Shell arrived. We talked about the overall situation and their just missing the "Z" train, but then a Nathan K5LAA horn to the north resulted in our all catching a loaded UP rock train out of Chico coming down the Duncan Sub before switching over to Choctaw Main One.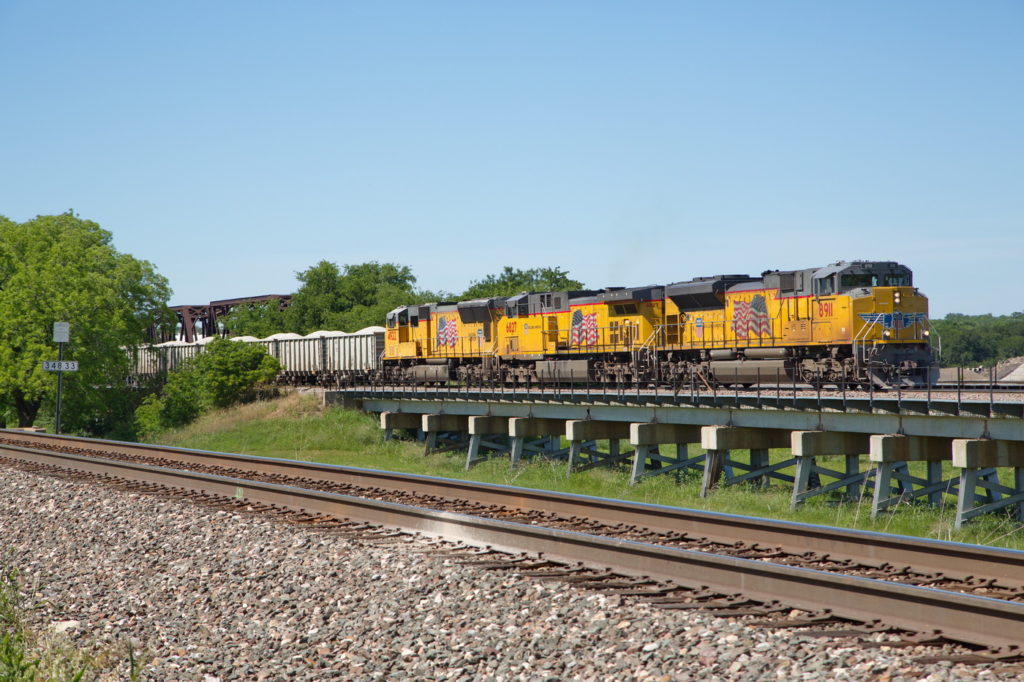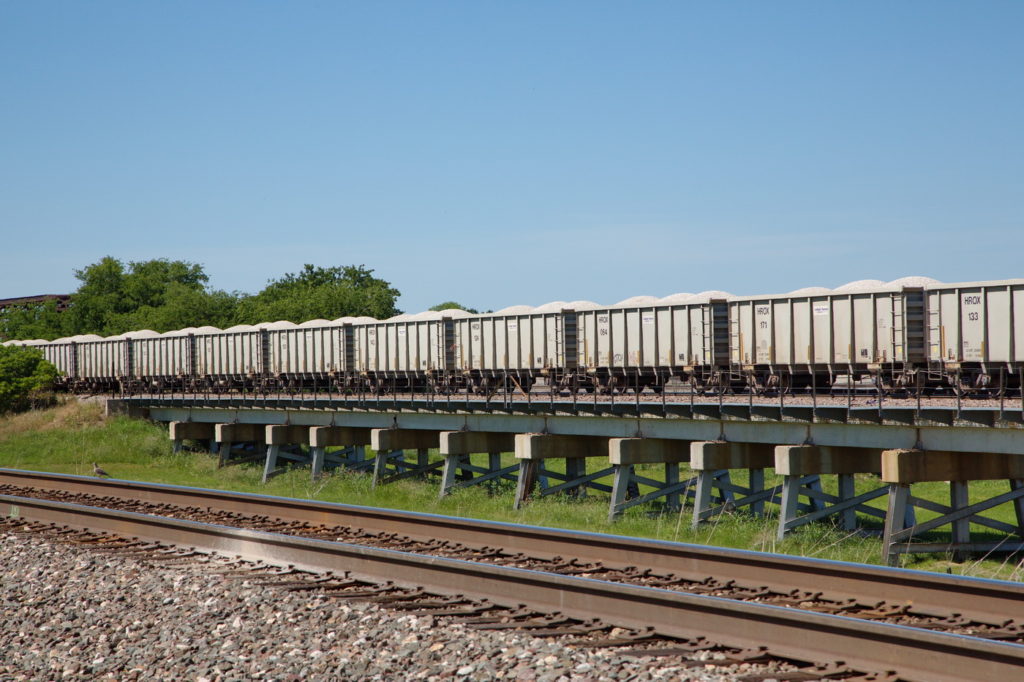 With nothing else close but the upcoming FWWR shove David, Ron and Matt elected to head north up the BNSF to Metro to intercept a loaded frac sand train coming off the KCS to go to the FWWR before sunset. I decided to stay here and after 20 minutes was rewarded with this going away photo. With the headlight and ditch lights on you really can't tell they are running in reverse.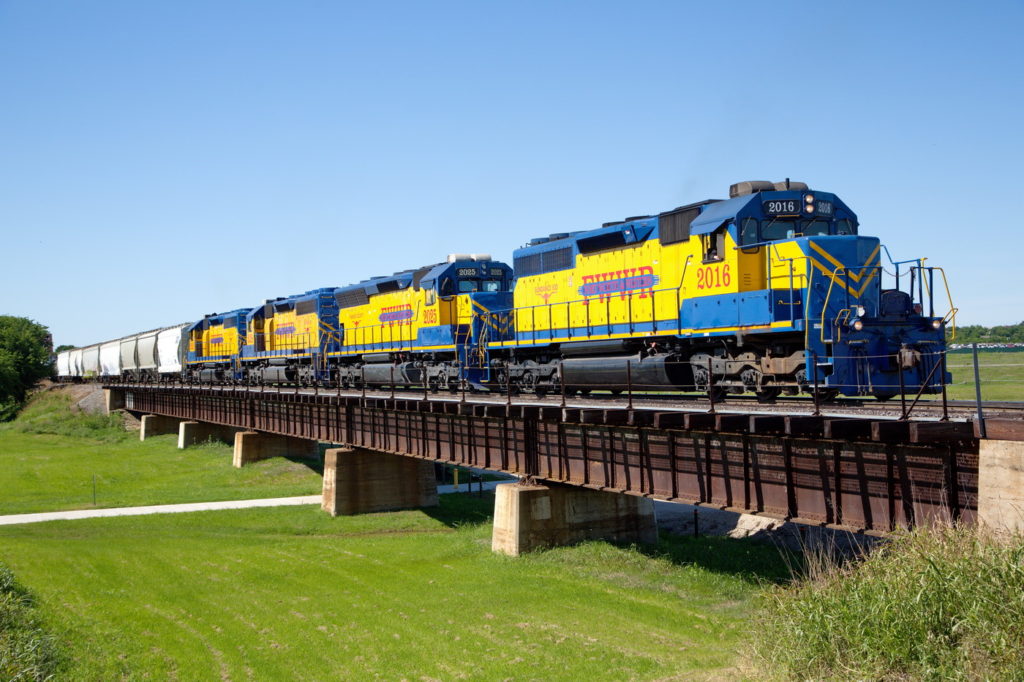 At this point with no other trains close by I decided these three shots were good enough to call the brief trip a success and headed back home to process the photos. There will always be more opportunities to catch the "FWCR" on its normal route!