Yesterday morning I received a phone call that all four of the SD40-2's that Fort Worth & Western recently bought from National Railway Equipment were now fully outfitted with radios, LED ditch lights, etc. and were now qualified as leaders. All four were assigned to be on the Cresson Turn, so even though the skies were overcast once the train left Fort Worth I intercepted it along Winscott-Plover Road. Illustrating that nothing is perfect NREX loaner SD40-2 5665 broke up what otherwise would have been a perfect quartet of 2031 Johnson County, 2029 Eastland County, 2031 Brown County and 2030 Dallas County.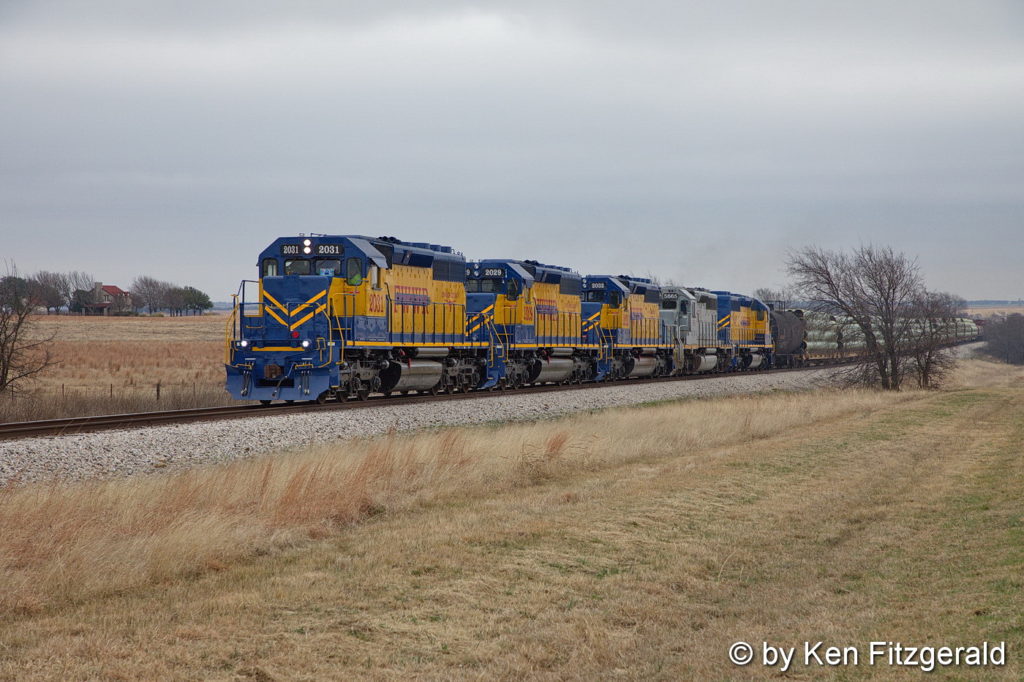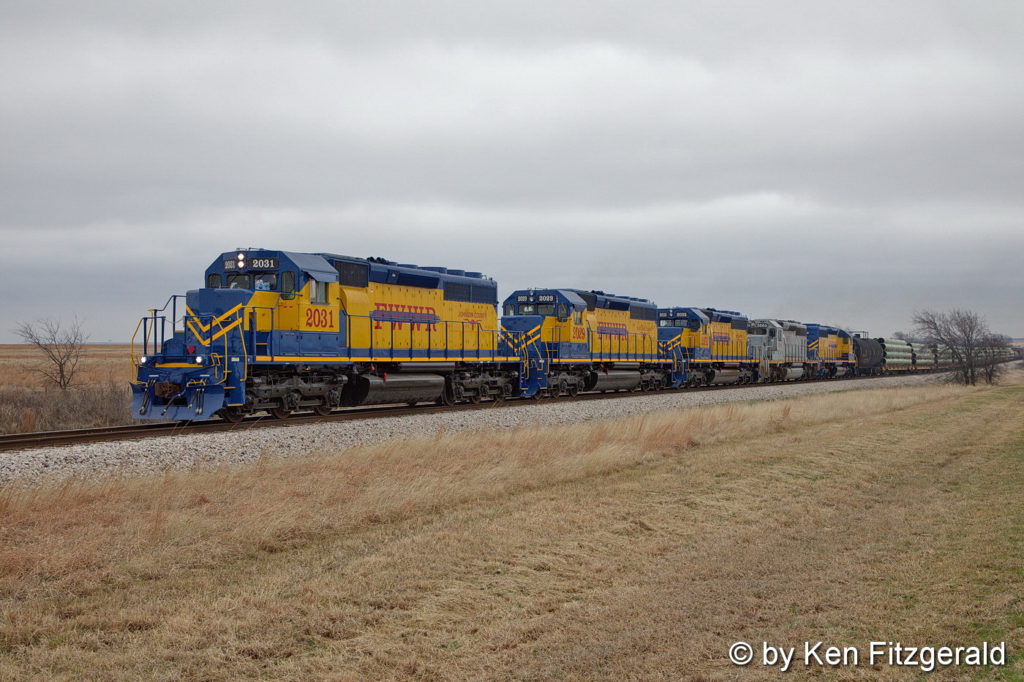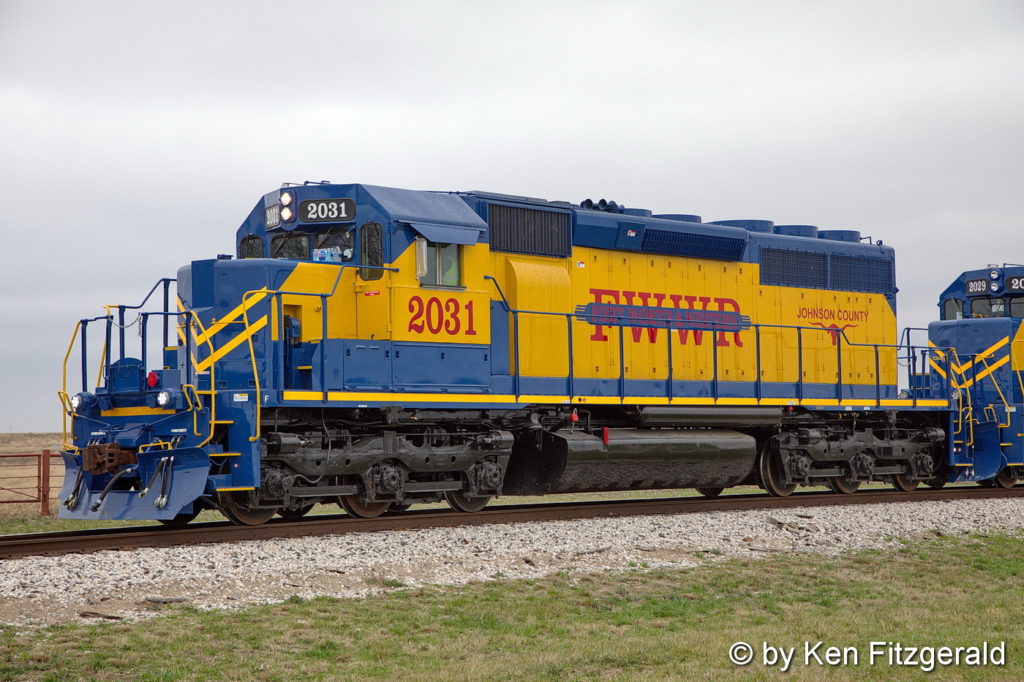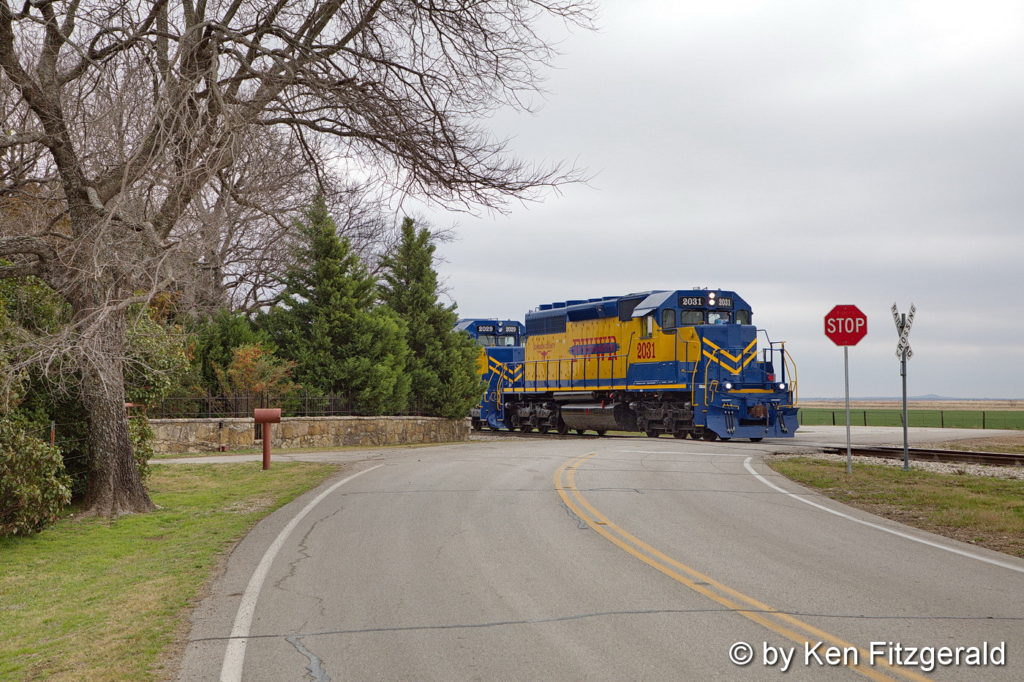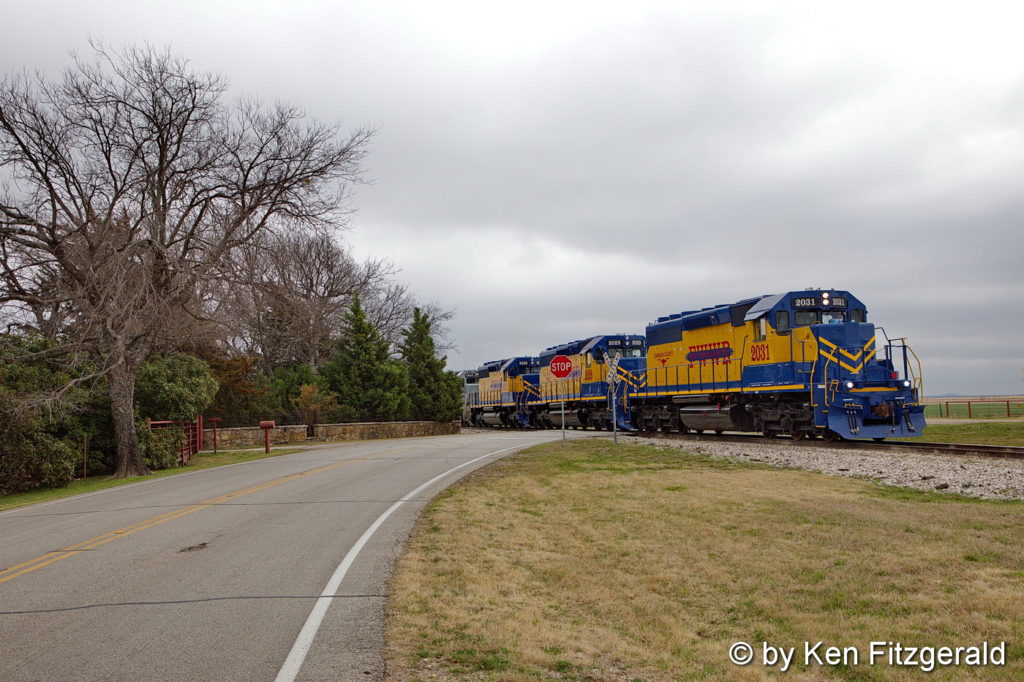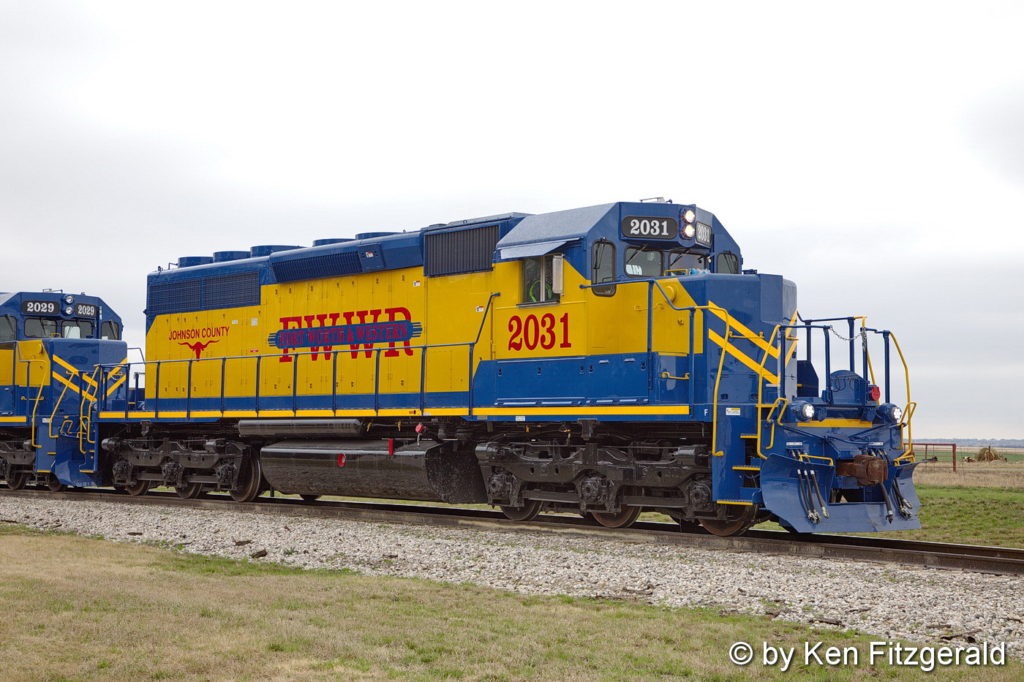 At the east end of Cresson the 501 job was waiting with four locomotives and 100 cars that the Cresson Turn would pick up to go back to Fort Worth after setting out the inbound train and the 2030.
The Cresson Turn headed to the west end of the yard to set out their inbound train and I used the opportunity to concentrate on good photos of the 2031.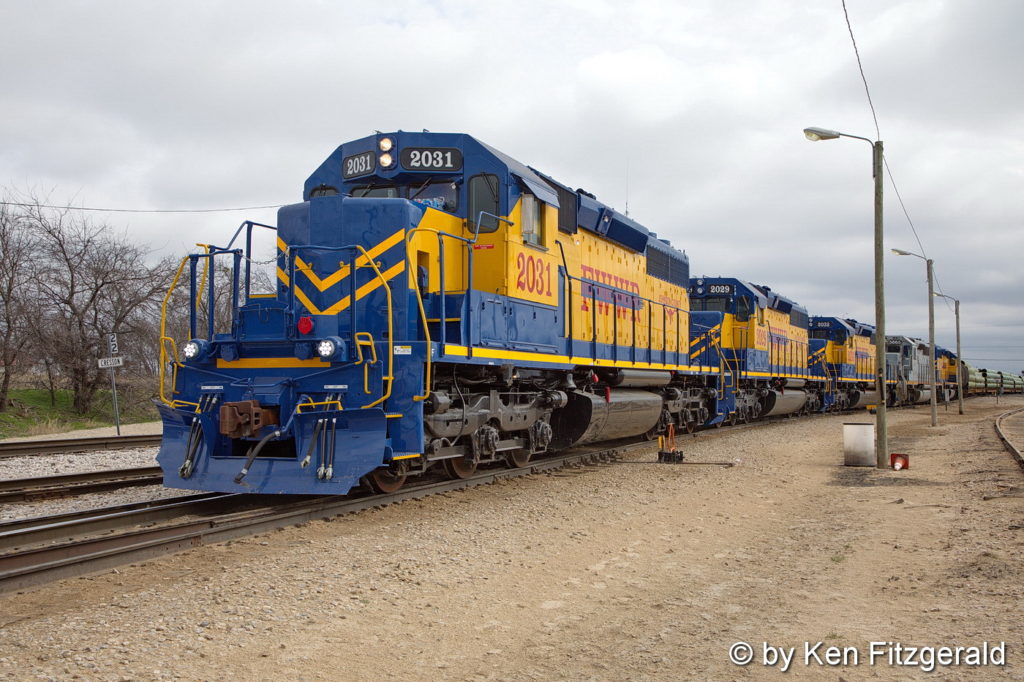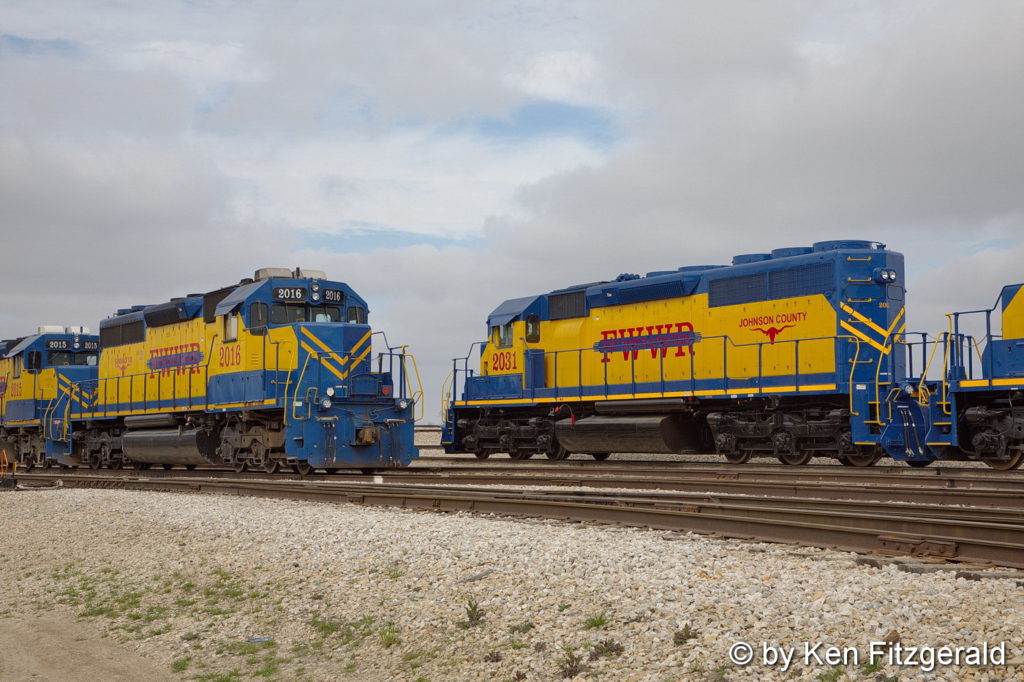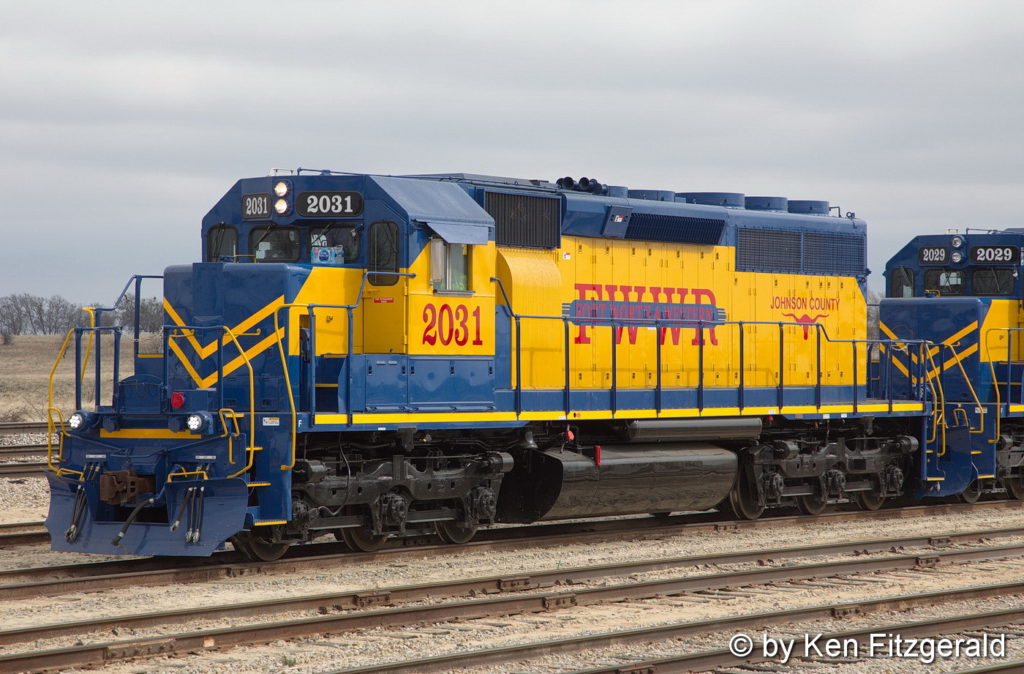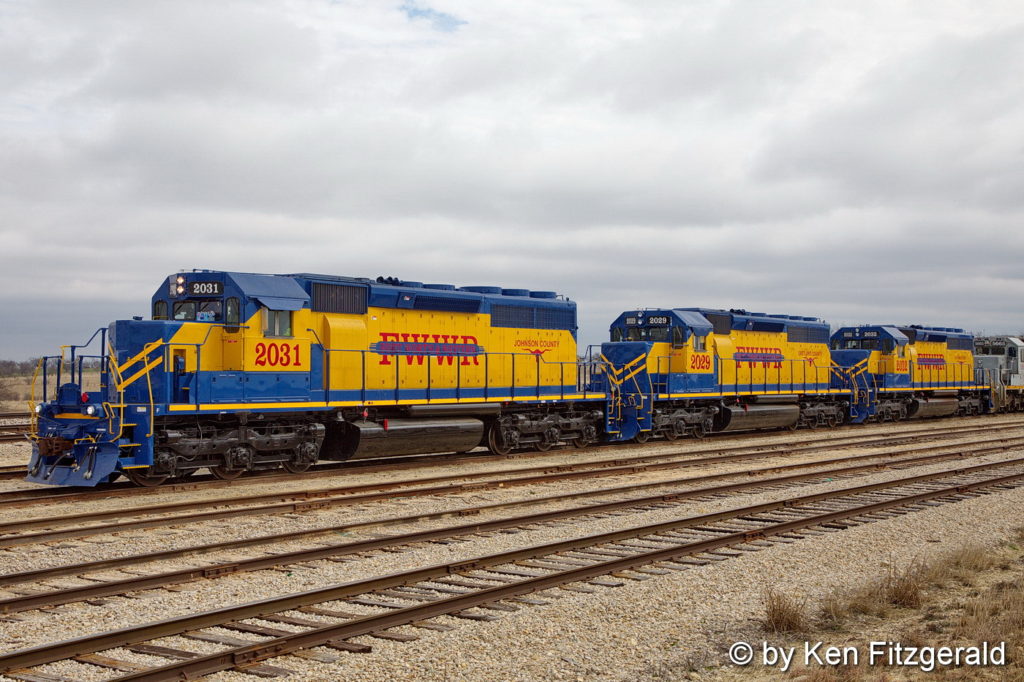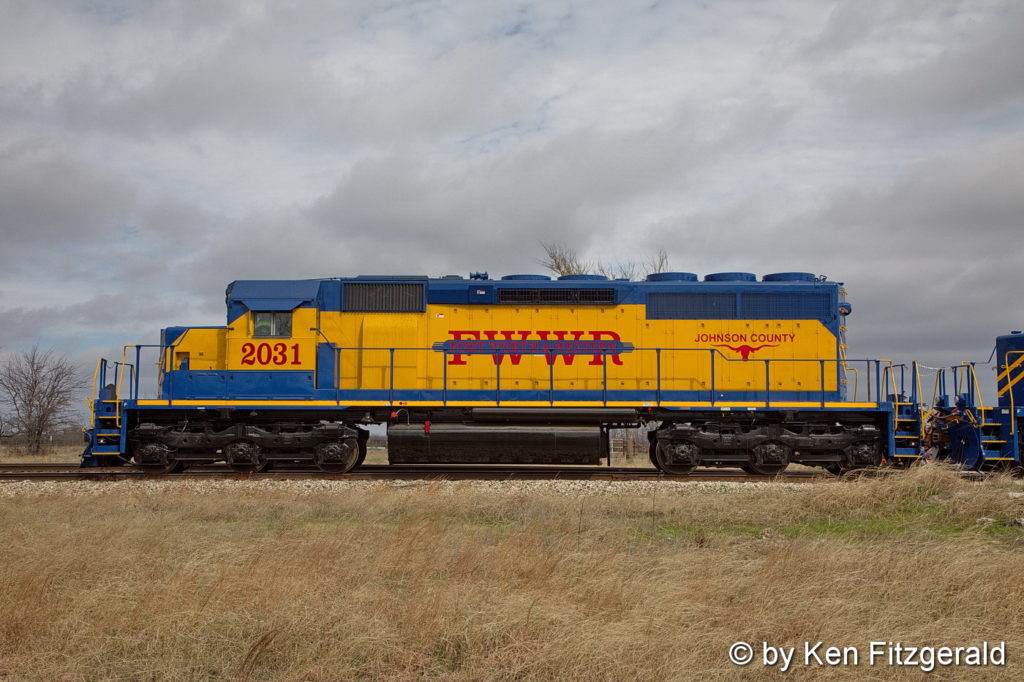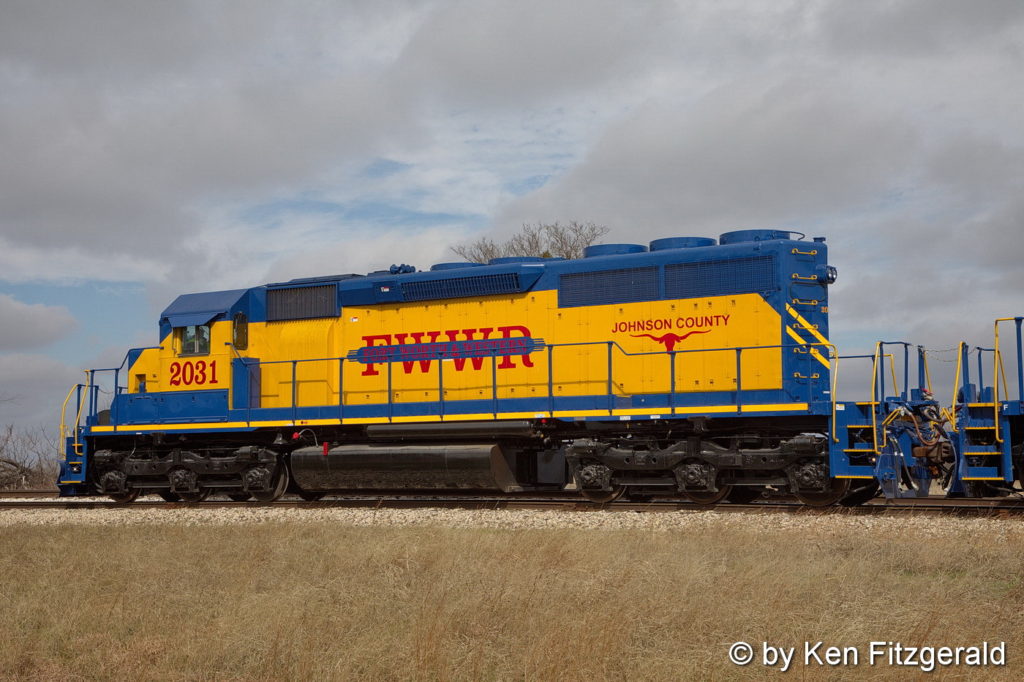 When the setout was complete the power was taken around the wye to keep 2031 in the lead for the return trip to Fort Worth since the 2030 would be set out and the 5665 was facing the wrong way.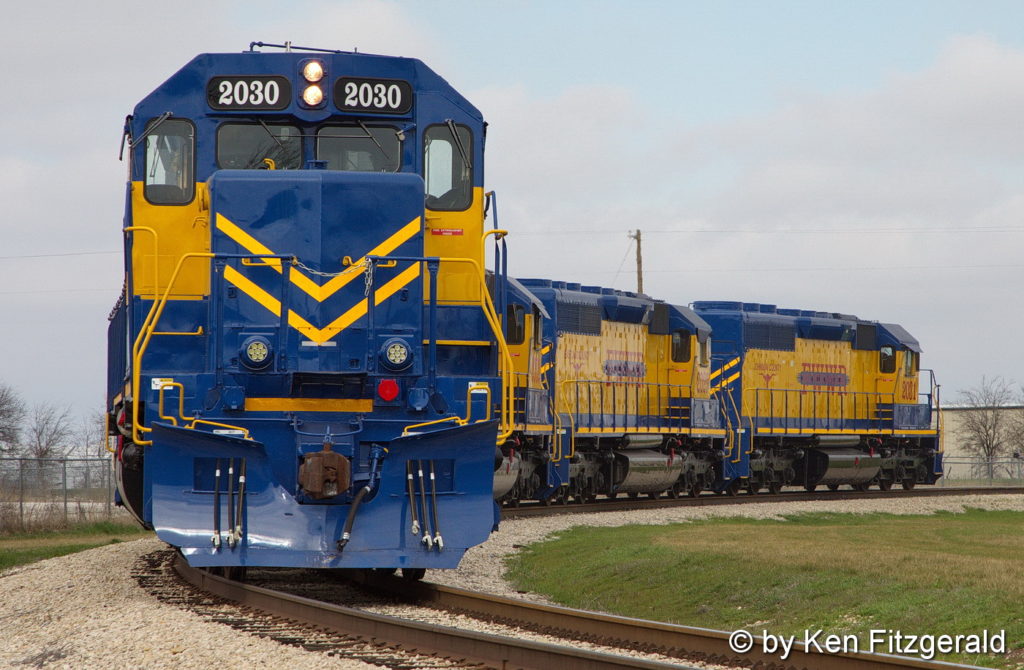 Back at the east end of the yard the 2030 was set out by itself which allowed for a perfect roster shot with a bit of sun while the crews put the train together.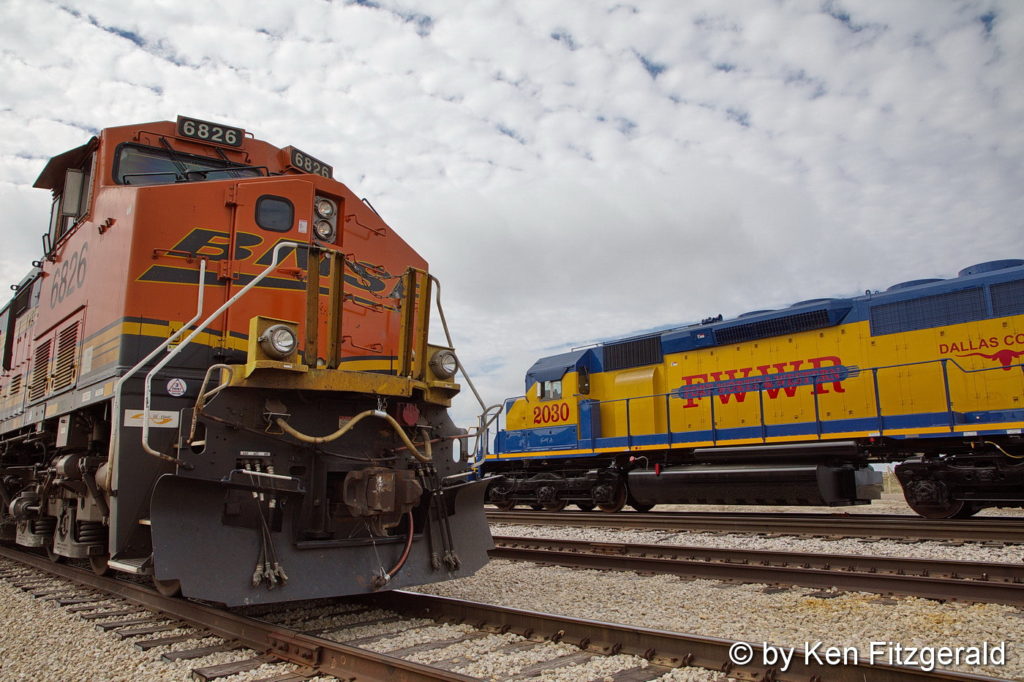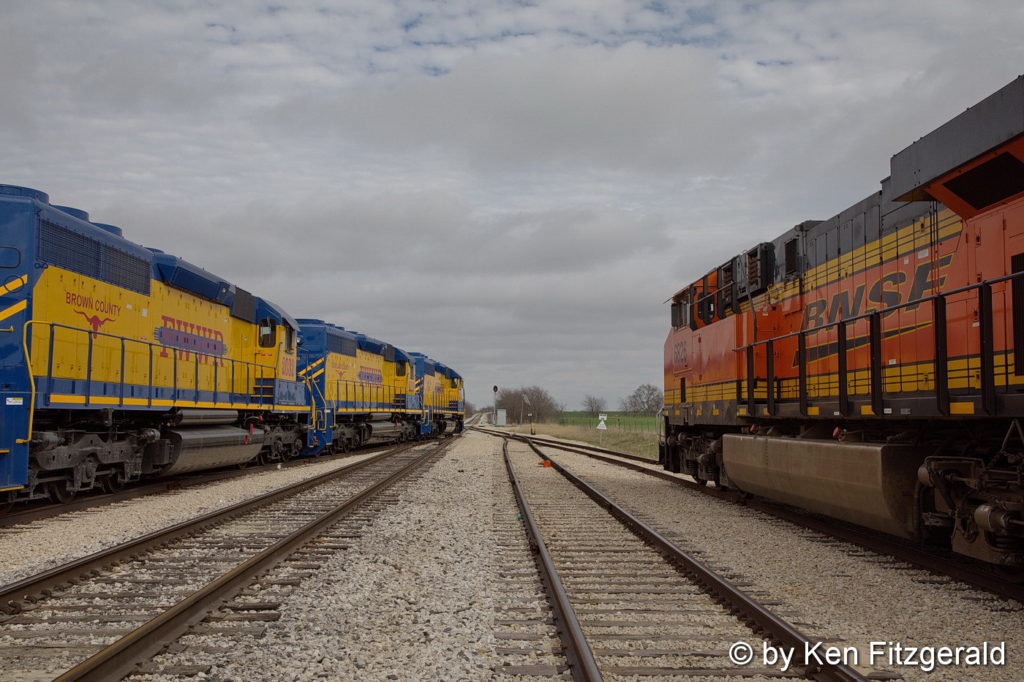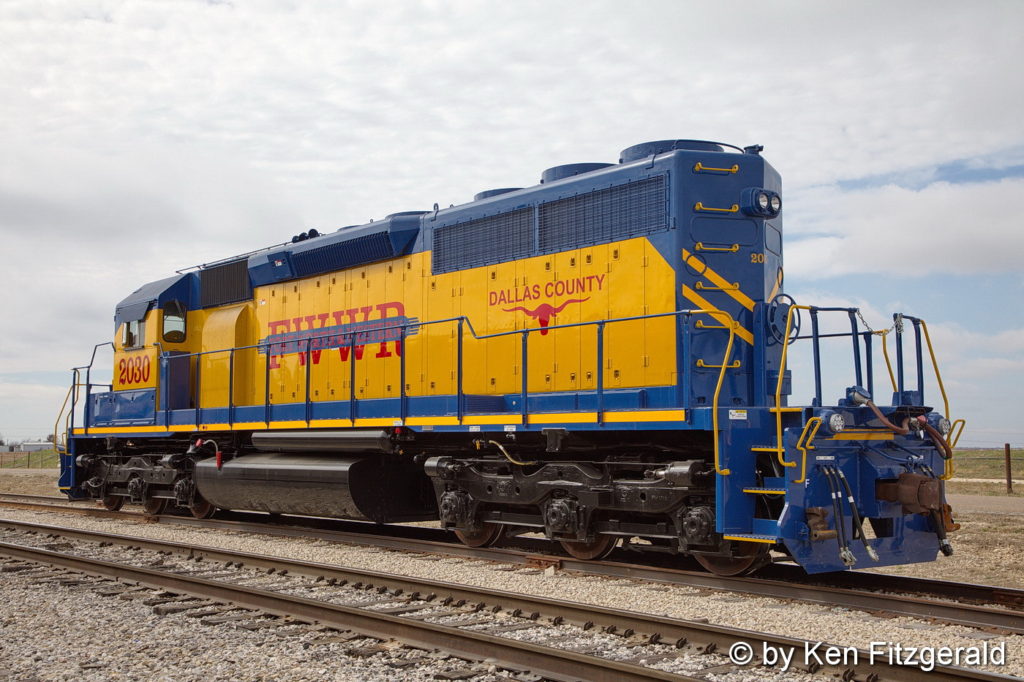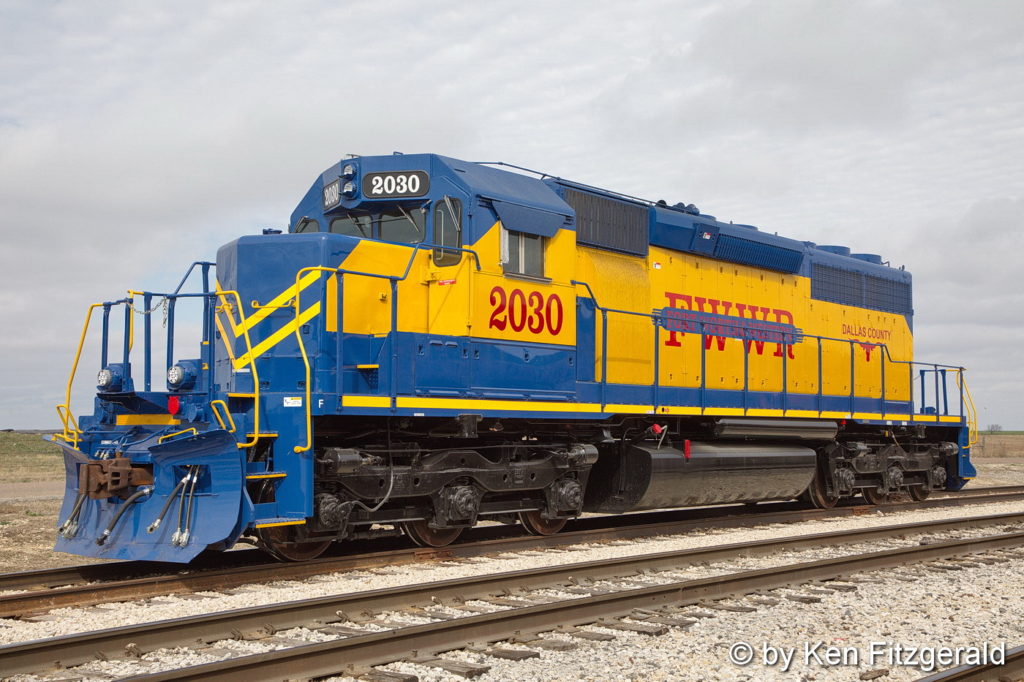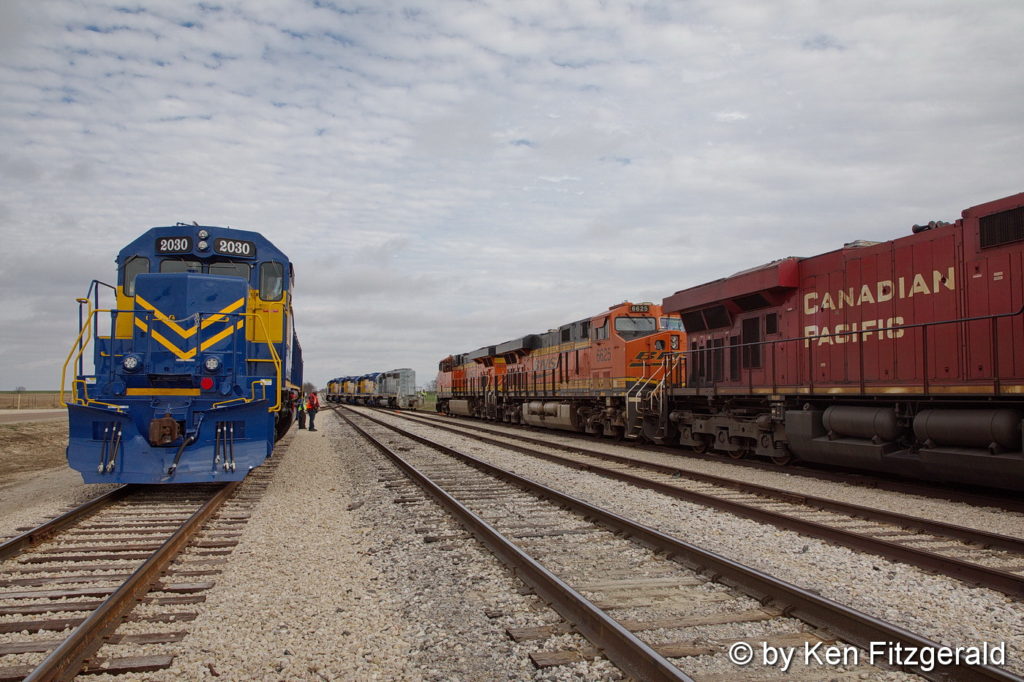 In this final view the train of eight units with 100 cars in tow is eastbound down the grade next to Winscott Plover Road towards Mustang Creek.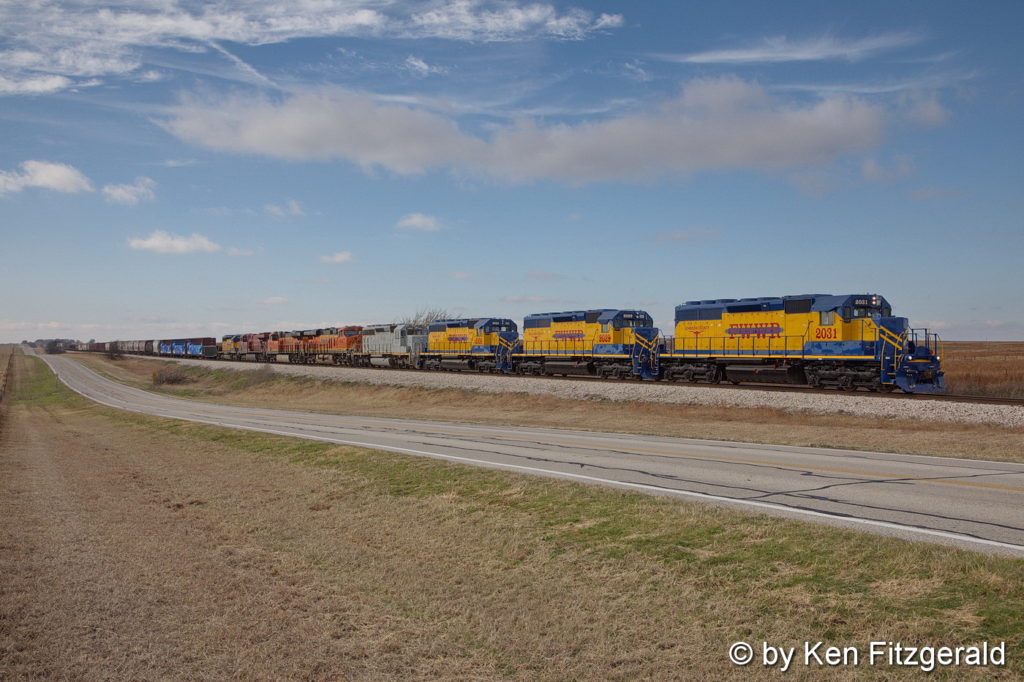 Mission accomplished I headed back to the house. Over time there will be opportunities to catch the 2029 and 2032 leading!