I had a few errands to run this morning, and when finished I decided to go home through Aledo and pick up a hamburger from the Aledo Diner to take home. As I pulled up to park opposite the cafe facing the UP Baird Sub the crossing gates started down so I reached back in and grabbed my camera. I looked both ways and saw a westbound train approaching. I later heard on the radio this was a MEWTU manifest from Houston to Tucson. Three units up front and one DPU on the rear.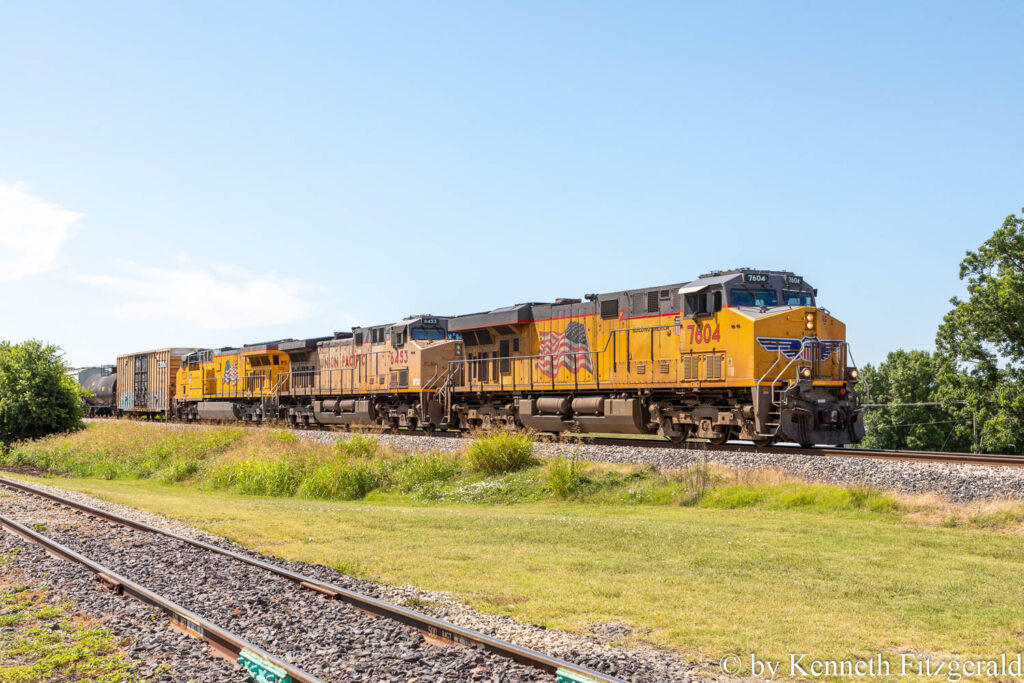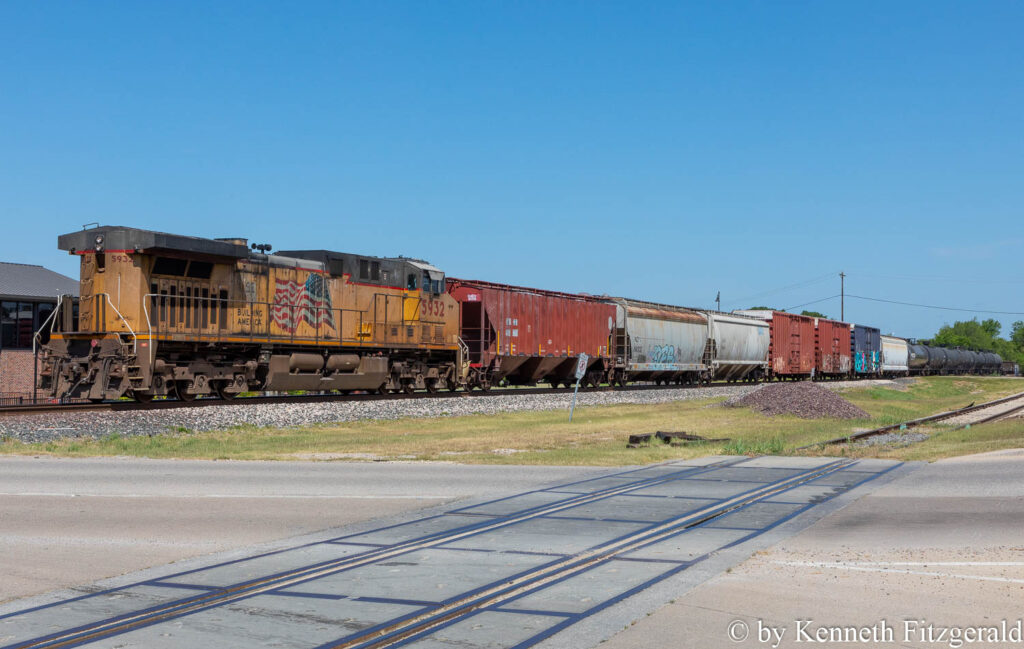 I heard the dispatcher talking to someone further west that they would have to wait on their request as two westbound "Z" trains were on the way. I decided to delay lunch and moved to a spot under a shade tree by the old Iona depot behind the Aledo city offices. After a bit the ZAILC from Atlanta to Los Angeles showed up with three Norfolk Southern units.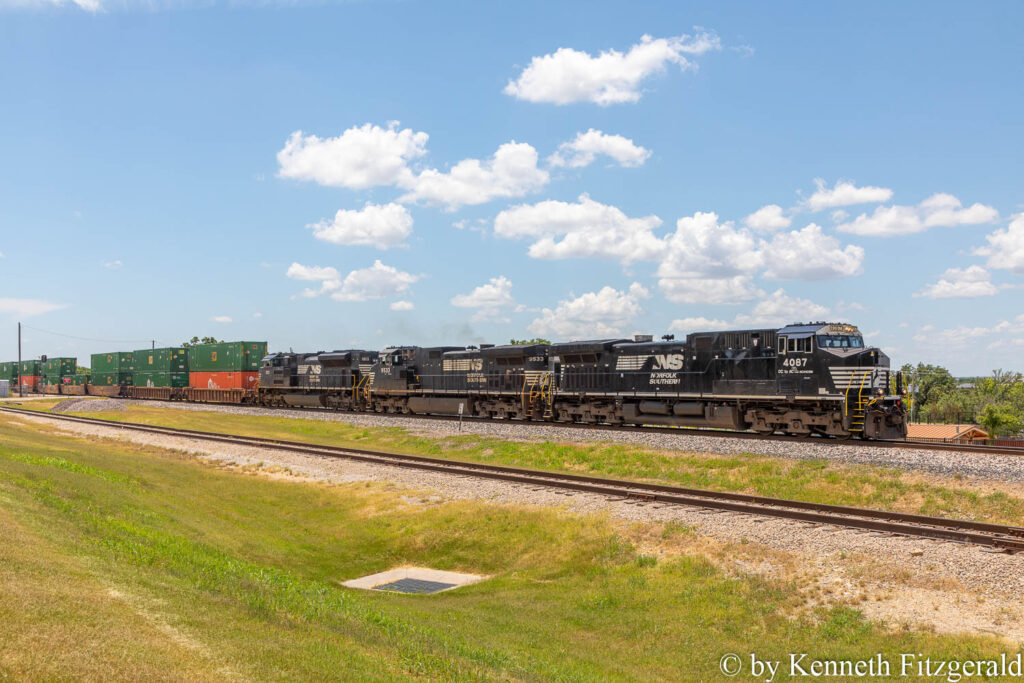 The lead unit was an older DC traction motor GE model rebuilt into a new AC traction motor AC44C6M model.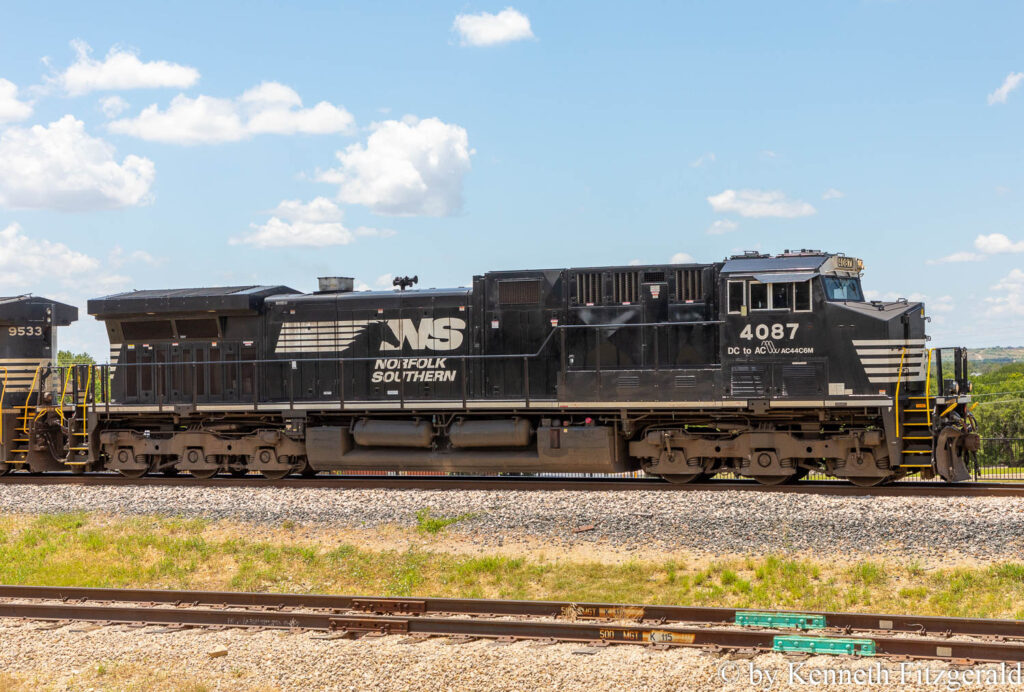 The second "Z" train, a ZMNLA from Marion, AR (basically Memphis, TN) to Los Angeles ended up coming through about an hour later with three UP units.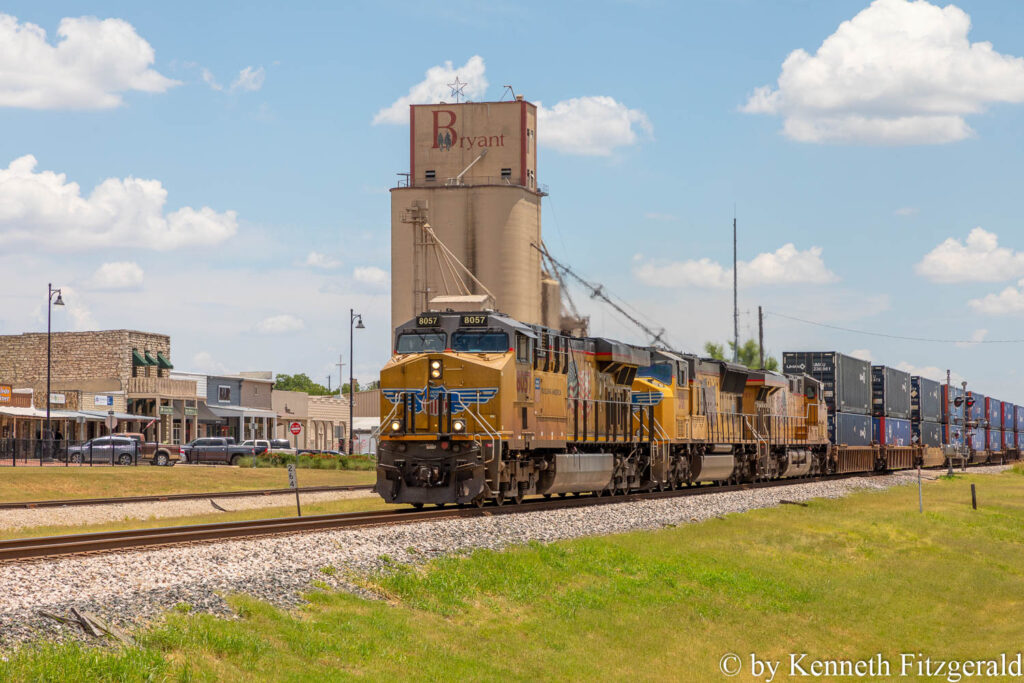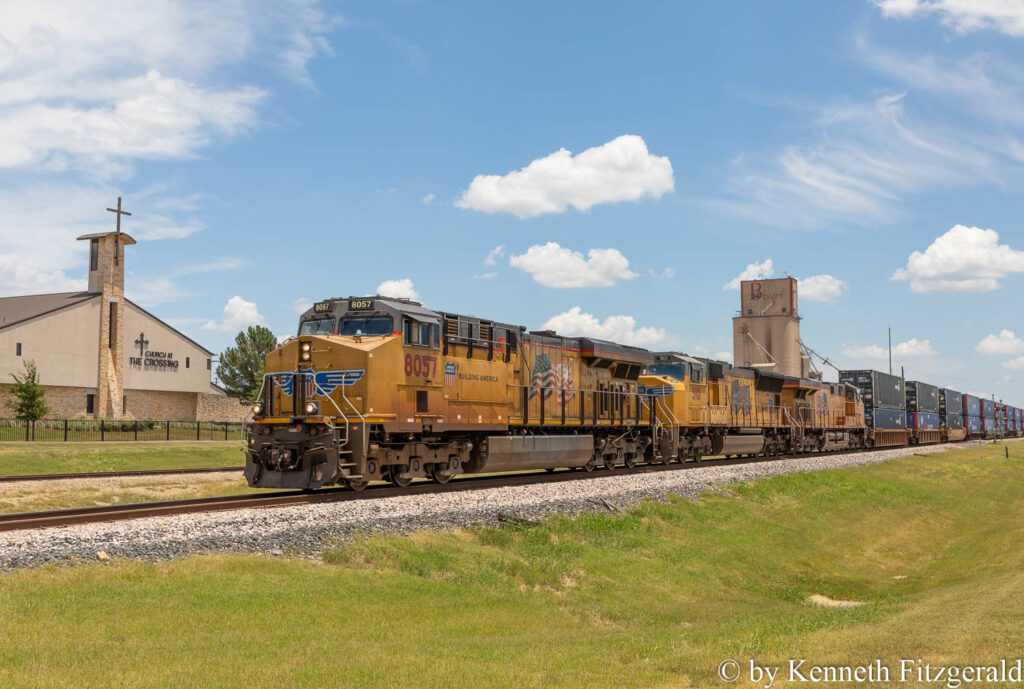 A lucky locomotive number? I suppose that depends on your opinion.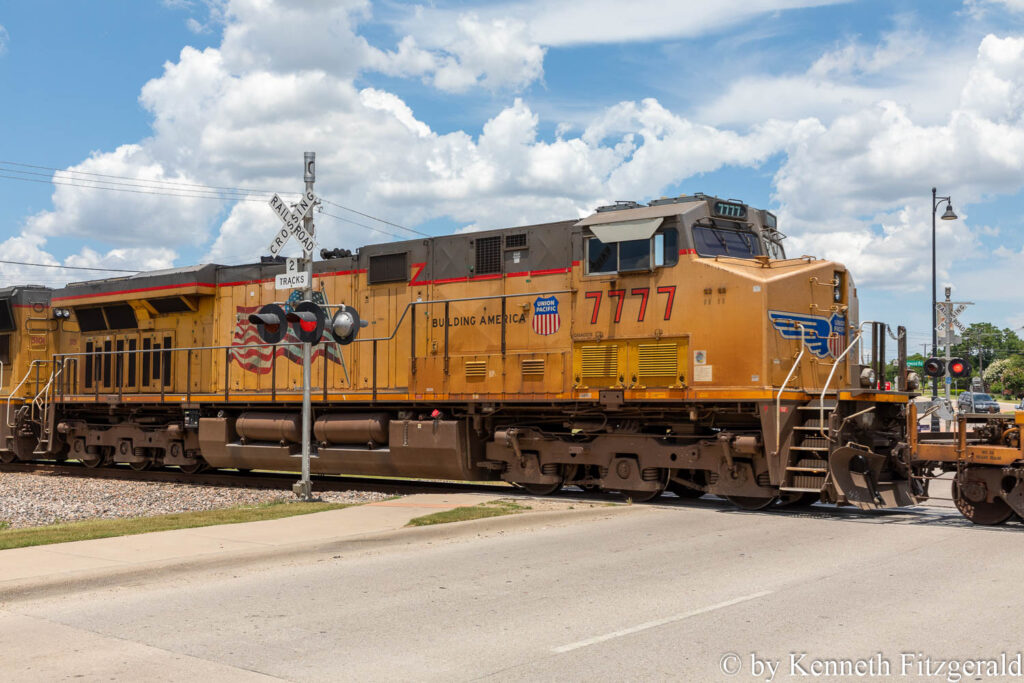 One last view of the rear end passing our local detector at milepost 264. Note that it has also now become a weather station with the addition of a wind measurement sensor.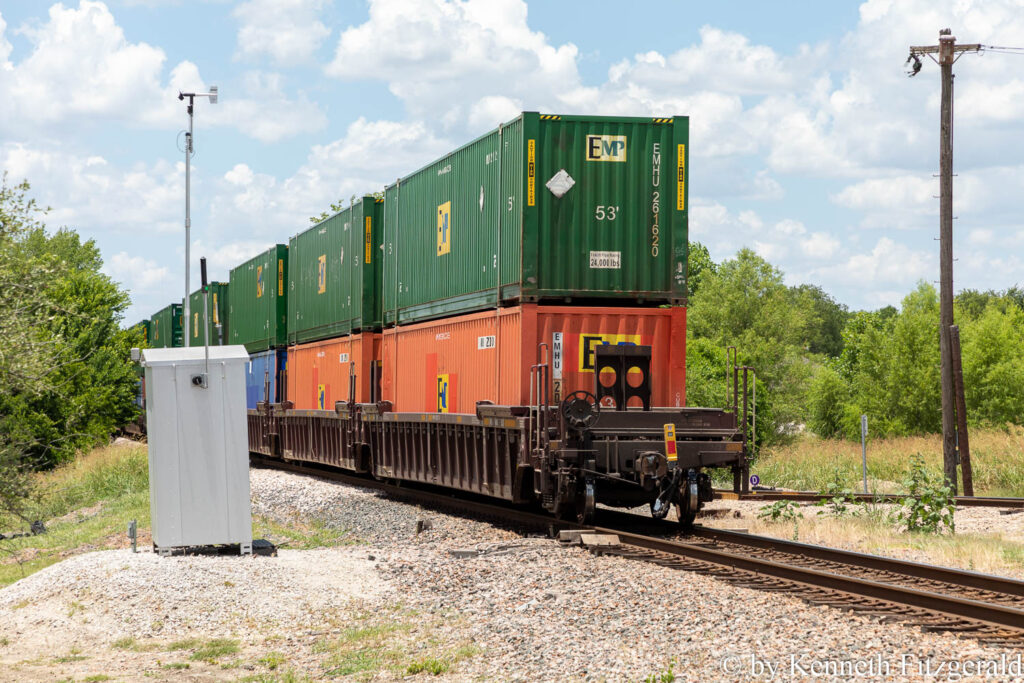 Now it was definitely time to order my cheeseburger and I picked it up just before the Diner closed at 2:00pm and headed home to enjoy it.