In this episode the FWWR 504 Job went on duty at Cresson at noon on February 5th. I arrived in town around 12:45 and immediately photographed this set of UP power for one of the upcoming outbound frac trains from Vista Sand.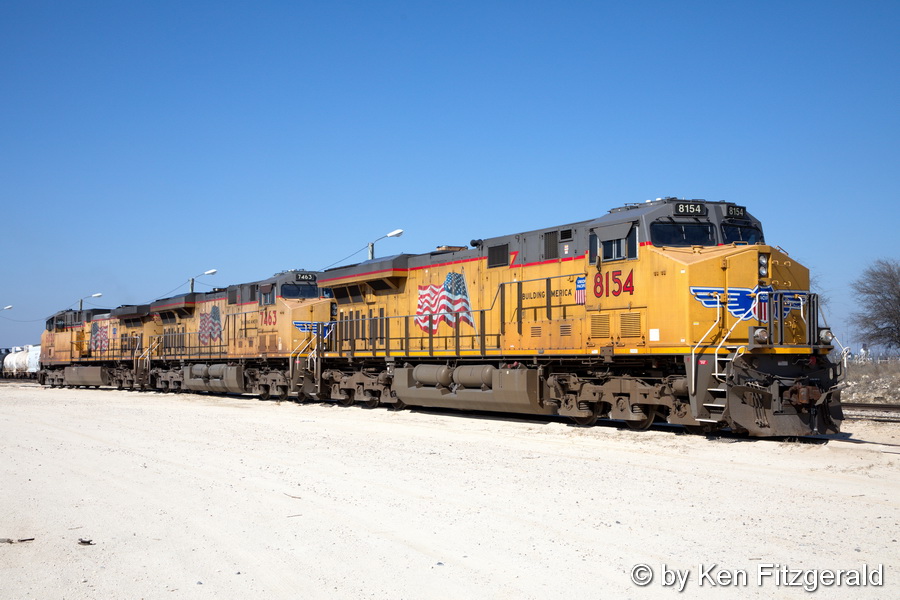 The 504's power consisting of a GP50 and two GP38-2's was parked to the left of three SD40-2's west of the yard office.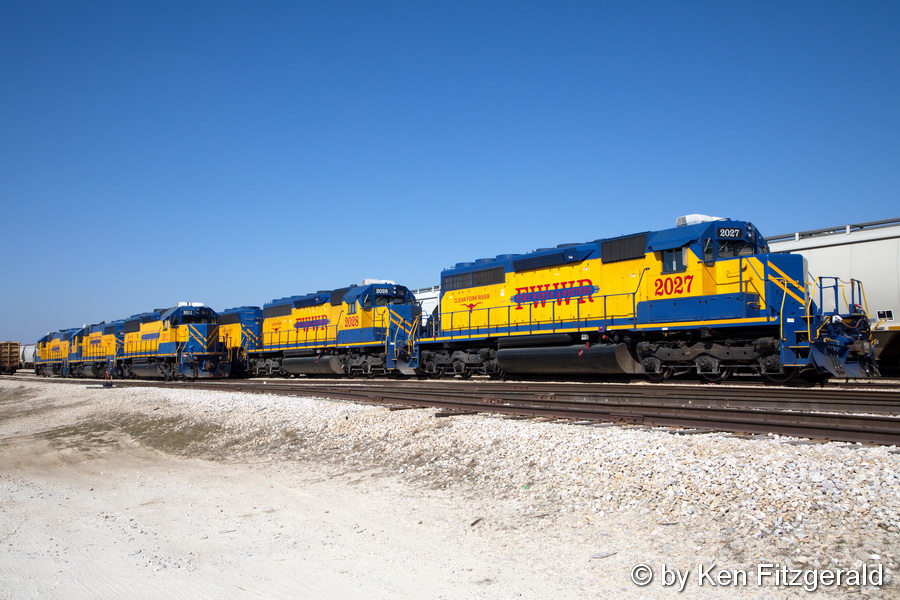 I spoke to the engineer and conductor to let them know I would be photographing them today. The engineer commented they would have "five big boxcars" going to Cleburne this day. A few minutes later they coupled up to the five BNSF units and started pulling east to pick up 22 cars to fill out the train.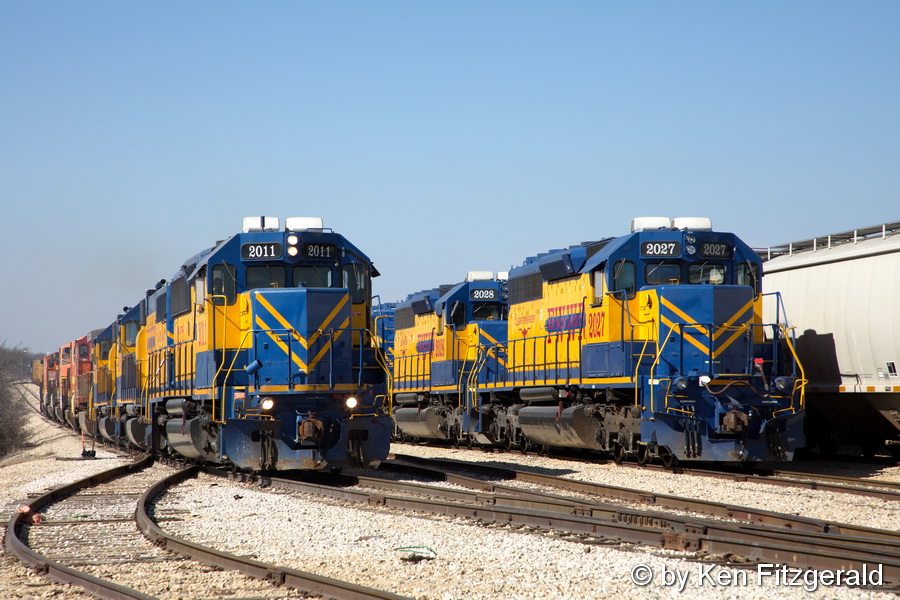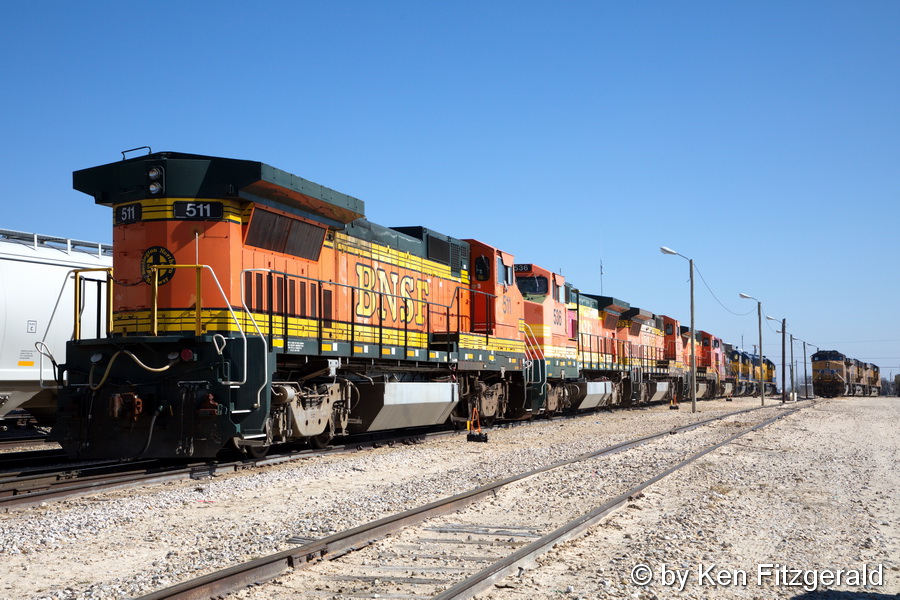 With the 504's power out of the way I took a better photo of the three SD40-2's.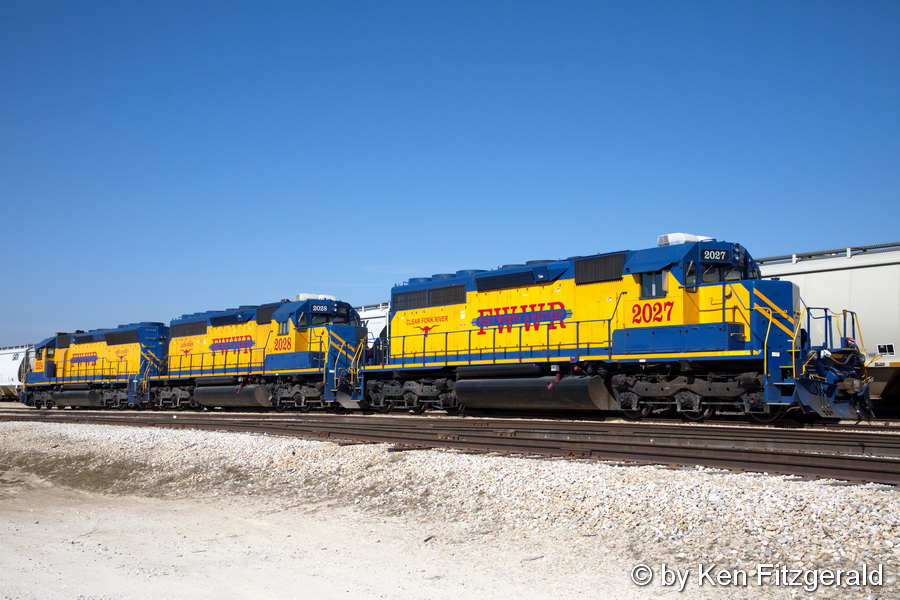 I pulled ahead to the Lancaster Street crossing and waited as they finished making up their train before leaving town.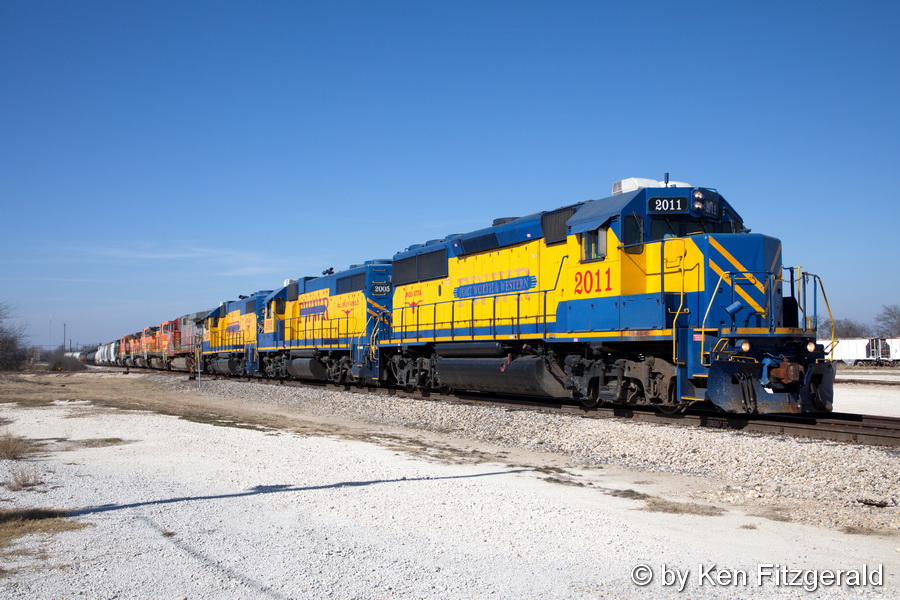 Getting ahead of them on paralleling Highway 171 I pulled over at the long abandoned and vandalized approach signal to CTC Cresson left over from Santa Fe days for westbounds out of Cleburne.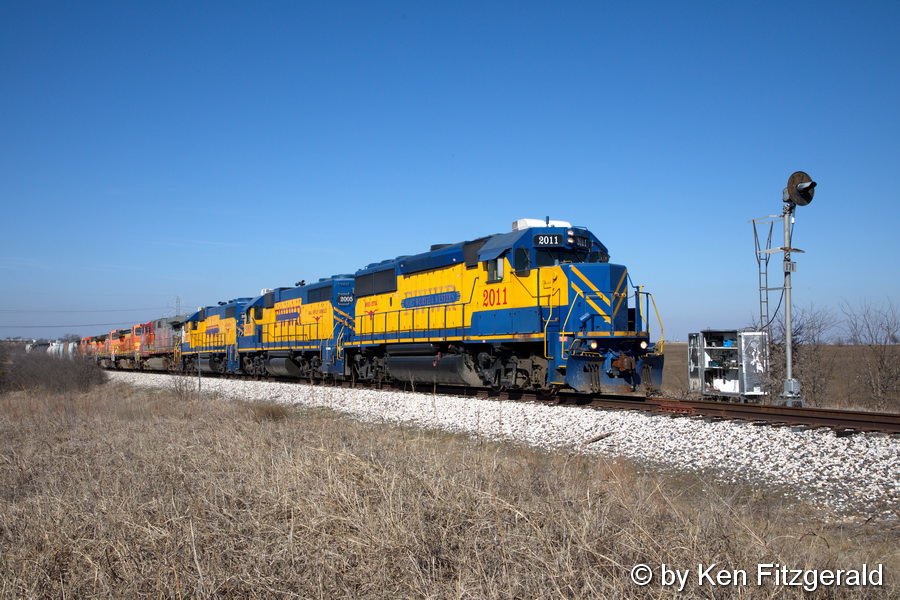 The next good spot was about a mile further east at County Road 1001.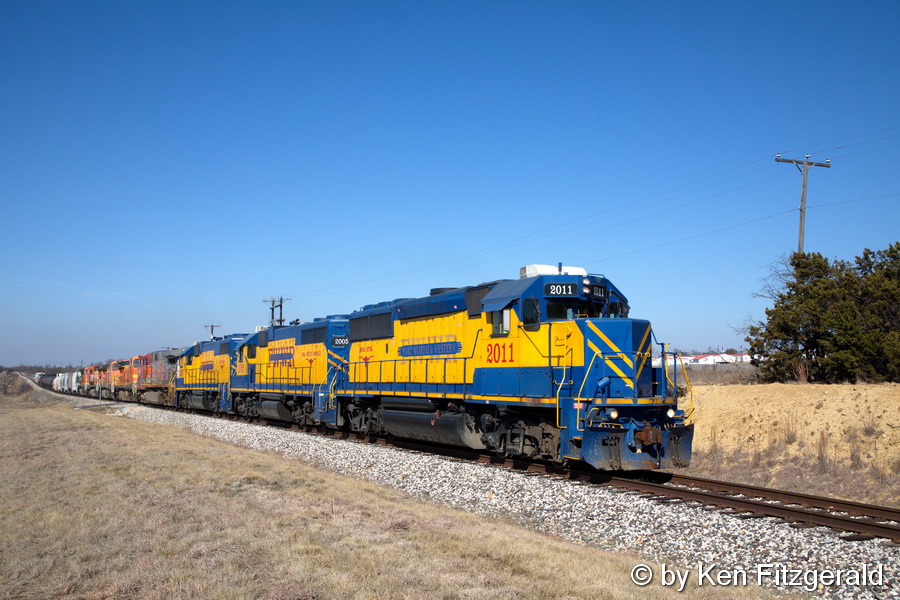 I drove on ahead to Godley but with the track speed up to 40 mph on the Cleburne Sub these days the train quickly caught up with me and I chose this view with the Lions Club sign.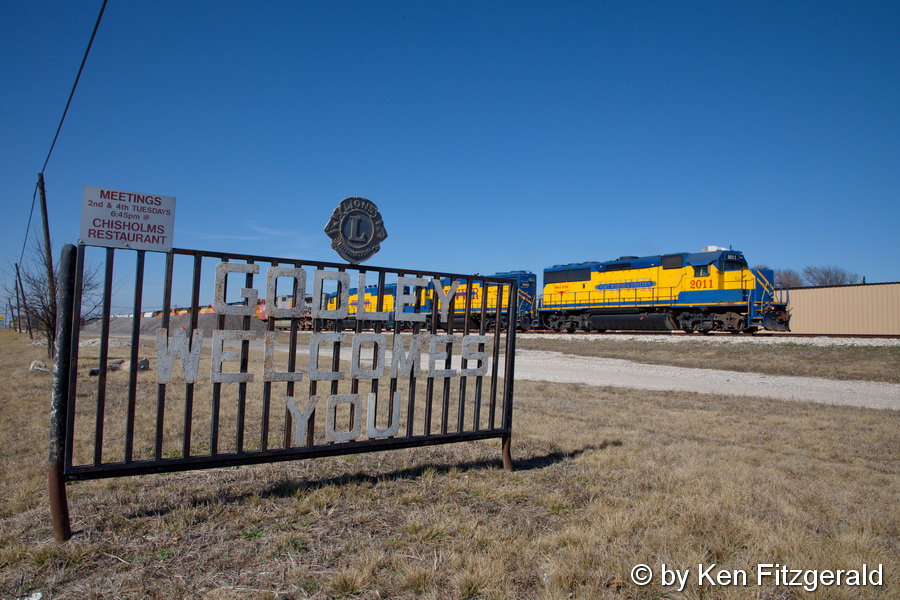 At milepost 6.3 I set up for this view with the Singing Winds Ranch sign.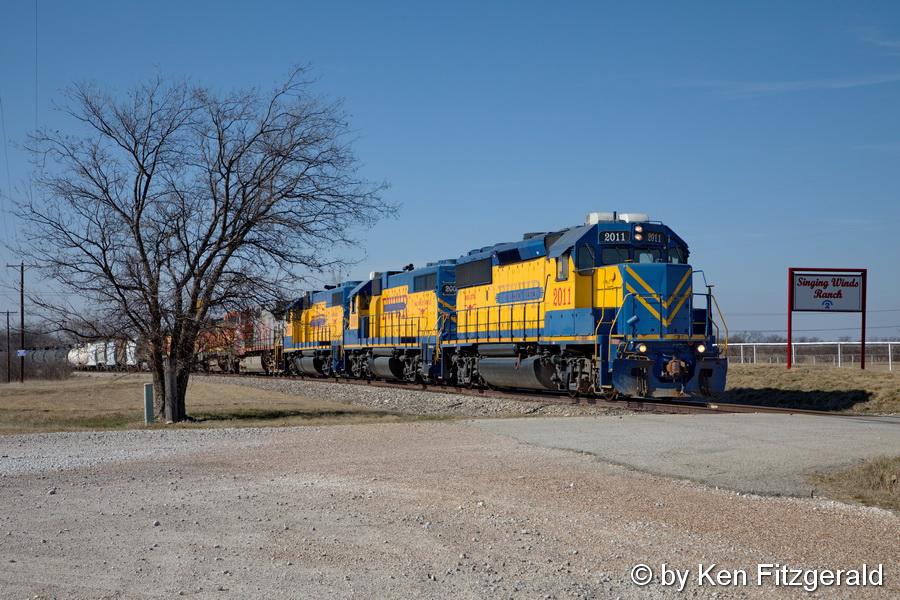 A little over a mile further east the train is seen coming around the sweeping curve at the west end of Windmill Yard.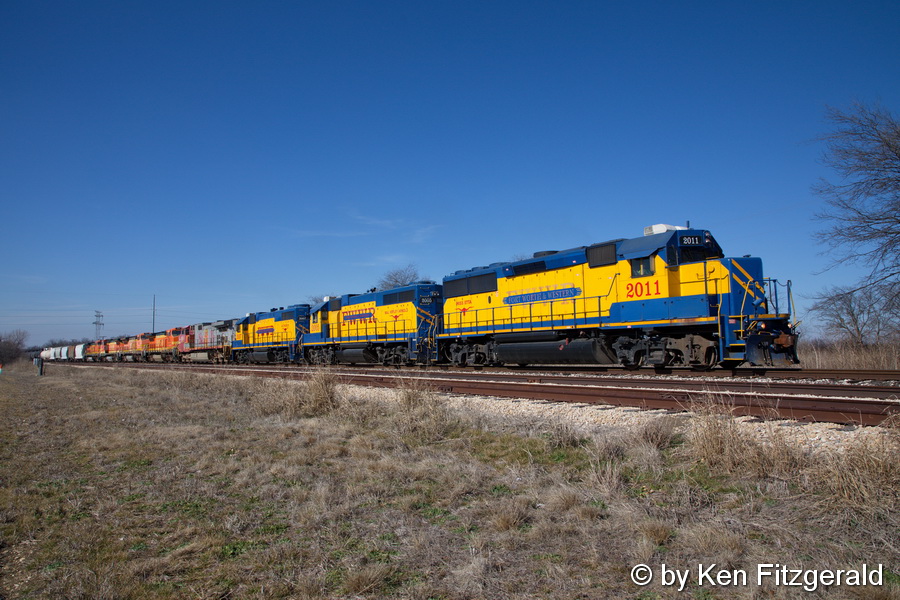 I took what would be my last photo of the day as the train pulled down to the east end of the yard.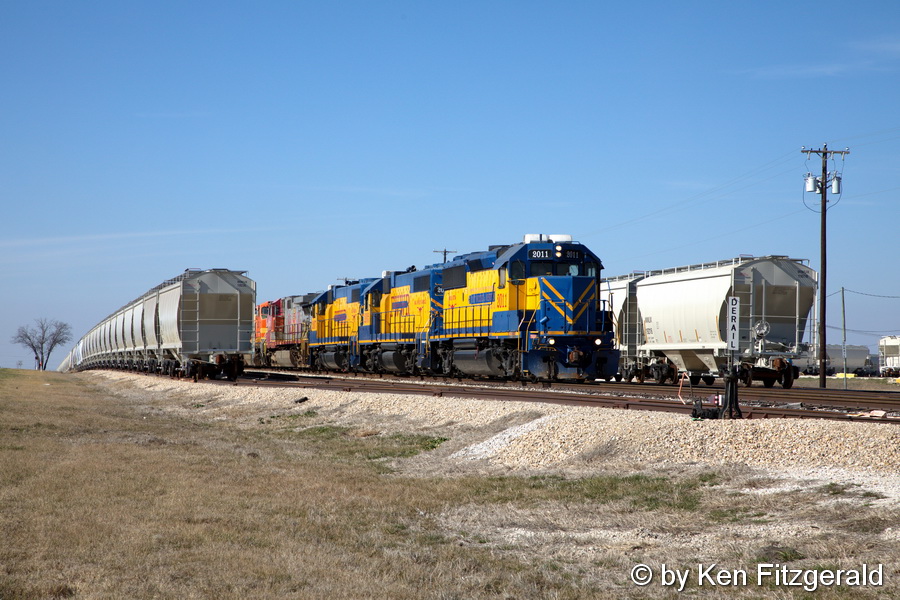 I had a few more photo locations in mind as the 504 Job worked its way further east to the current "end of track" but in the end switching here at Windmill took up the rest of the afternoon and I needed to get back home. The five units have since been shoved into a fenced compound where a FWWR customer will store them for later rebuilding at the GE Plant in Fort Worth so they may continue to serve the BNSF.