While we have had a few sunny days since the first of the year most of them have been too cold to want to get out to photograph except for business. Yesterday Thursday January 25th the sun was out and the temperature quickly rose into the 60's. Heading north I picked up David Steckler and as we approached the south end of BNSF Alliance Yard we spotted a moving northbound merchandise train and a southbound grain train tied down in the new bypass. We quickly pulled over for this view of the parked southbound train.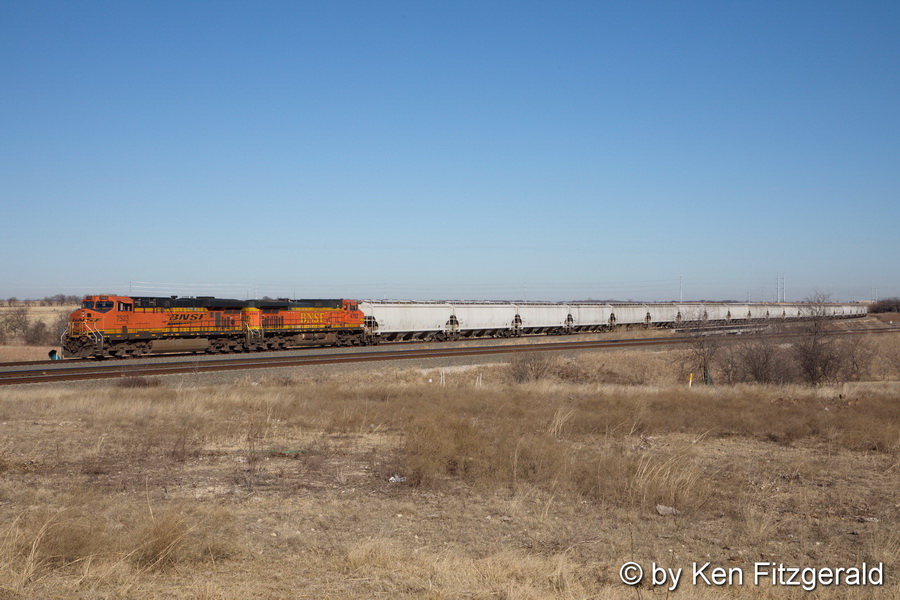 A moment later I took this view of the "meet".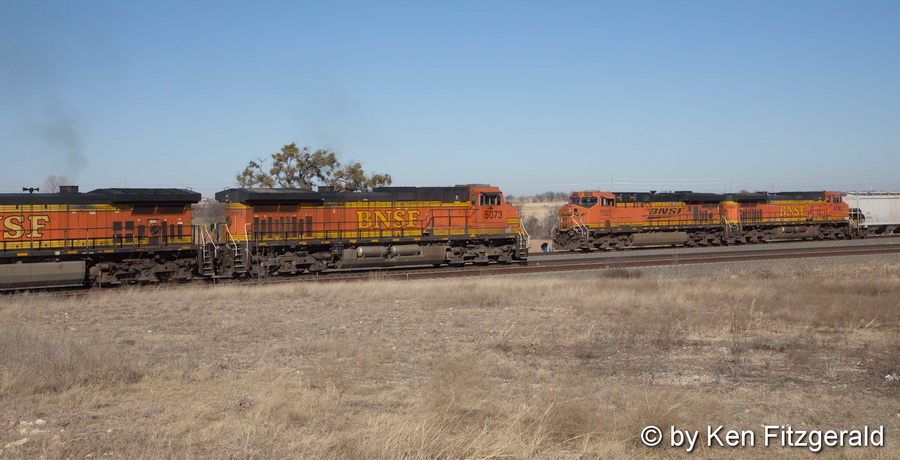 We added Troy Minnick in Justin and just missed a southbound grain train. Nothing else was close so we drove up to South Metro and arrived after the northbound BNSF Alliance to Willow Springs "Z" Train had cut away from their train and the KCS connection was pulling ahead to add their cut of cars to the train.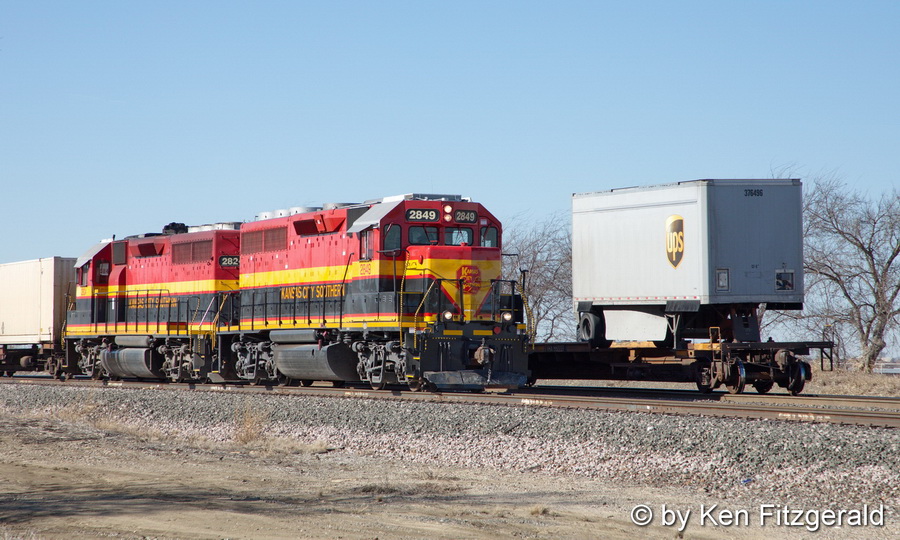 I wished I had been recording sound as GP40 #2849 is equipped with a now rare Leslie S5T horn. although not visible from this angle it really sounded great!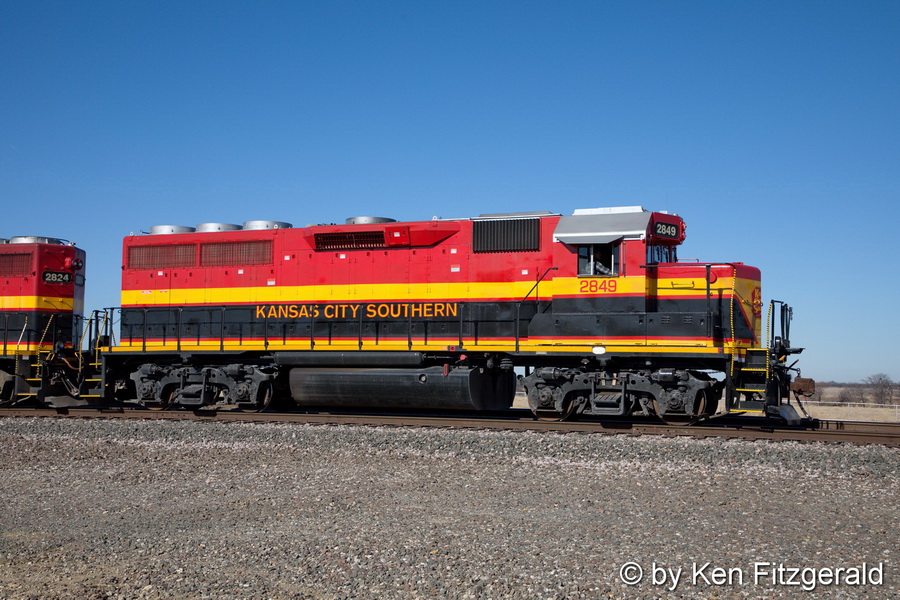 We observed the interchange for a few more minutes and then headed on to the first grade crossing east of Metro at Rector Road. We at first set up to photograph the northbound "Z" train thinking it would move on up to Valley View to meet southbound Amtrak 821, but we quickly reversed direction when we realized Amtrak was coming on down to meet the intermodal train at Metro by using the siding just vacated by the KCS connection.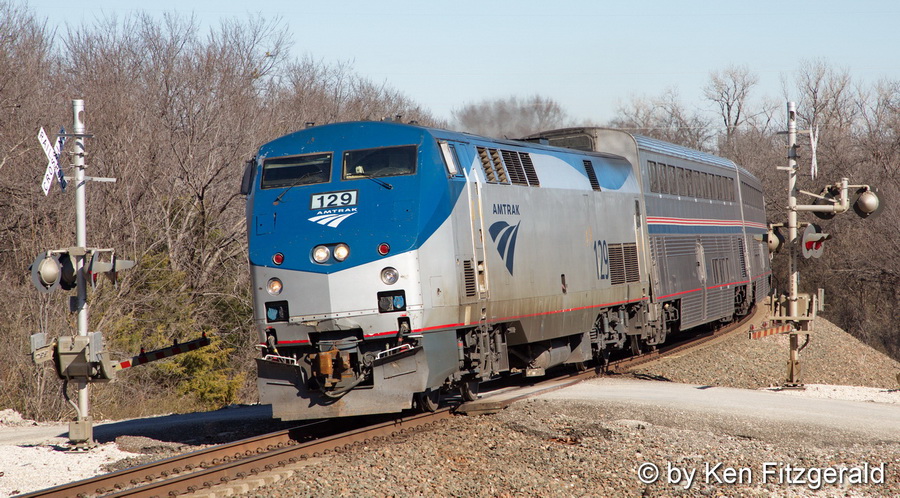 After a trip to Amtrak's Beech Grove shop for electrical repairs cab-baggage car 90222 is back in service.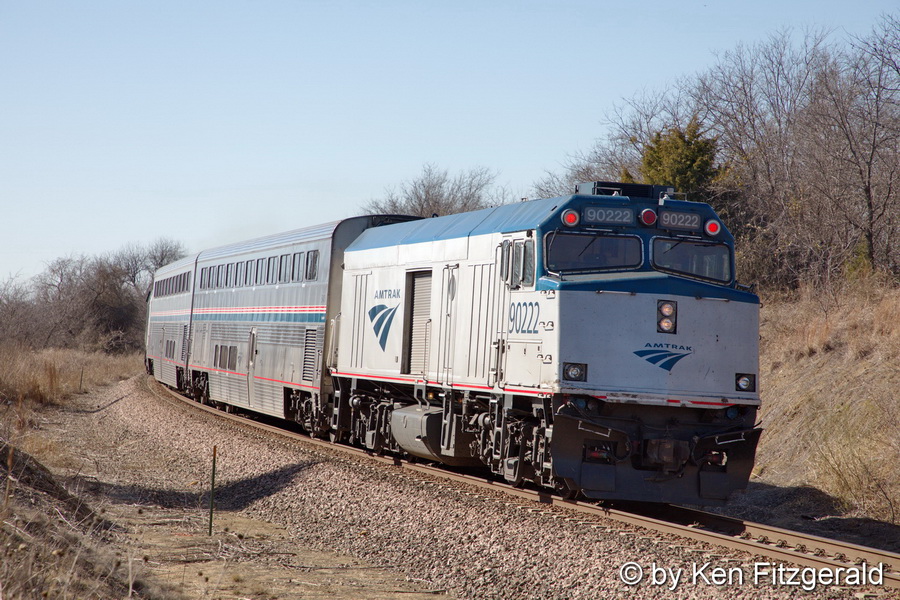 A few minutes later the northbound "Z" train accelerated past us on the way to Oklahoma City for its next crew change.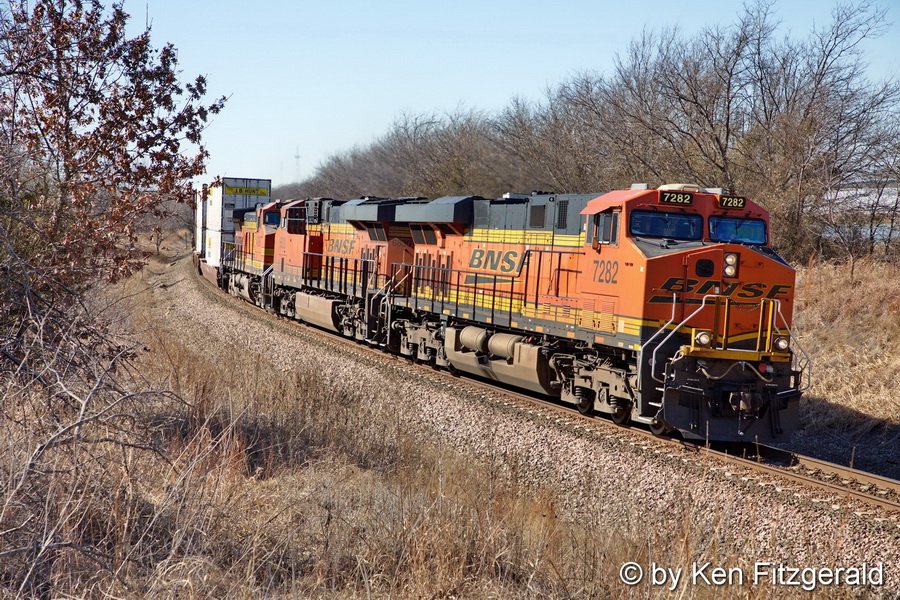 Amtrak 821 met the BNSF 5073 north at Ponder that Dave and I had already photographed earlier, and we stopped back by south Metro for this view shortly thereafter as the train once again headed into the siding just to the right.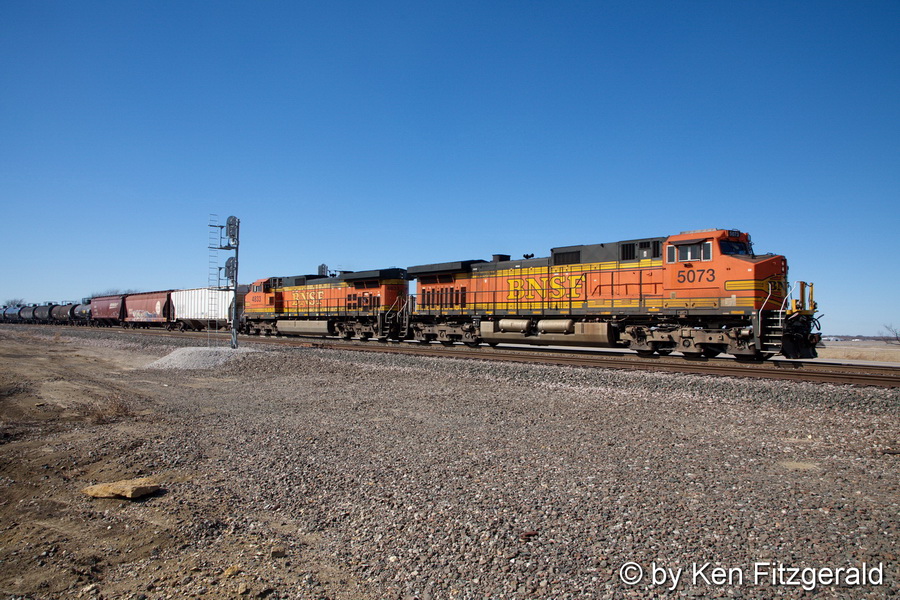 A southbound grain train had been in the siding at Valley View, and once it met the northbound "Z" train it met this train here at Metro. We were waiting at the Ganzer road crossing just west of the South Wye switch.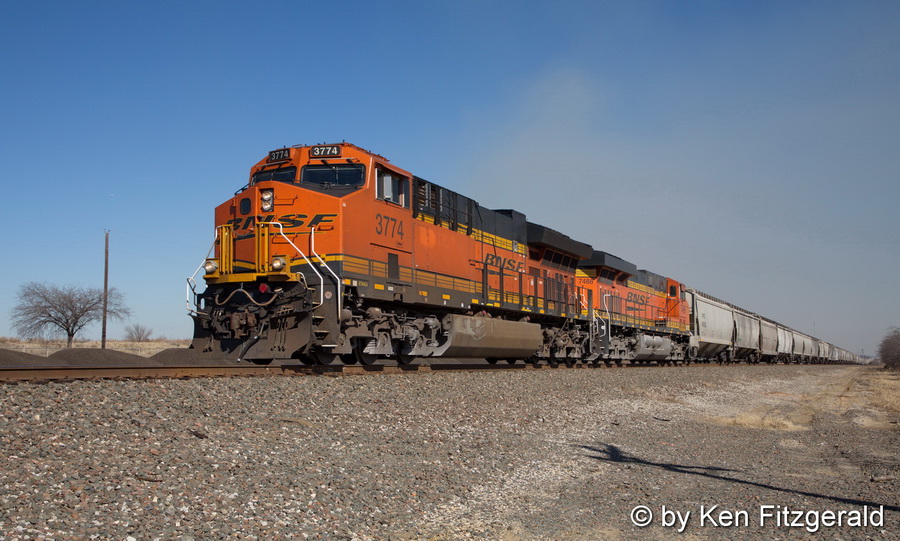 The white plume overhead is actually the smoke trail from a grass fire burning south of Denton. After a few minutes had passed the single DPU came by shoving hard.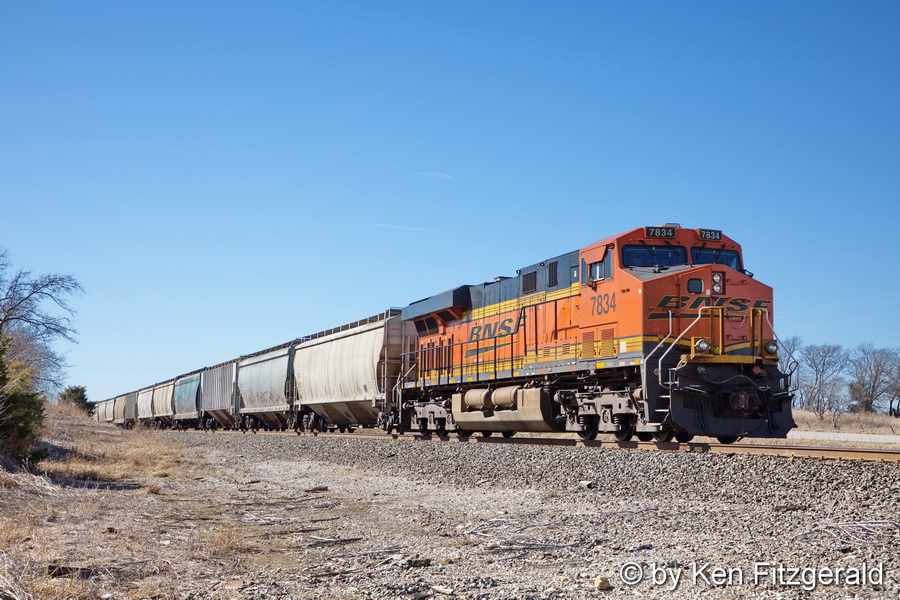 Now it was time for lunch, and after dropping Troy back off at his vehicle we met again at Rudy's BBQ at Western Center and I35 for food and conversation before heading home after a productive and comfortable morning!